It comes with recent service records, a tool kit, a Porsche Certificate of Authenticity, and a clean Oregon title.
---
Vintage Porsche has been one of the coolest subgenres of the automotive enthusiast industry since the early 1960s. As Porsche continued to grow as a brand, so did its influence and sway with car lovers. One model which has gained a high level of priority with car fans everywhere is the 911, but there is another car that rivals even the best examples of the 911. That vehicle was the predecessor to the iconic Porsche we all know and love, deemed the Porsche 356. Having been made around three years before the debut of the 911, this particular car is an incredibly unique and desirable performance vehicle with style to match.

Powering this incredible 1963 Porsche 356 B is a 1.6-liter flat-four engine that sits behind the rear axle of this lightweight European sports car. It could be said that, alongside Japanese manufacturers, German automakers utilize some of the best engineering techniques in history. Everything about the mechanics is complex enough to produce a mighty machine while still retaining the simplicity that has kept it running for so many years. Unlike some of its German counterparts, cars like this one can often be quite reliable, especially when taken care of like this Porsche.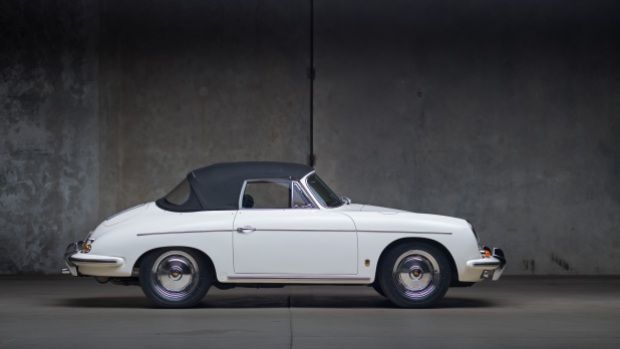 Originally finished in Ivory, this Porsche has been repaired and is equipped with an aftermarket black soft top and boot cover, color match bumpers, fog lights, driver's mirror, twin engine grilles, and dual exhaust outlet that exit through the bumper. Inside, you'll find a black upholstery with bucket seats trimmed in leather. See it here.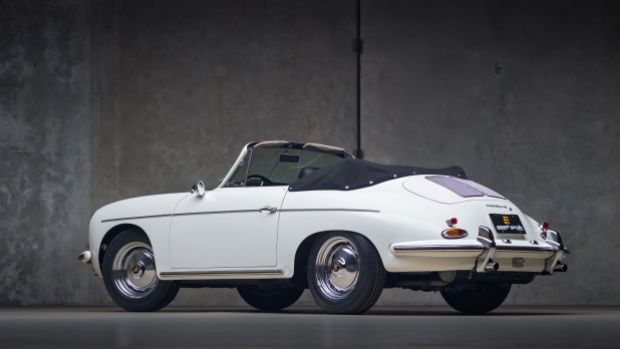 Avant-Garde is well-known as an award-winning, top seller (@911r) on Bring a Trailer. We provide turnkey auction management for our clients. Avant-Garde presents cars in an unparalleled fashion, with a comprehensive history, descriptions, photos, and video for each vehicle. We want to put buyers in the virtual driver's seat so they can experience a vehicle as if they were present, giving them confidence in their purchase.