This is horrible…
---
A horrific crash in Texas killed David Gilliland Racing hauler driver Steven Stotts and injured three other people. The aftermath of the accident, which happened at 4:25 am on March 8 on Interstate 20 just outside Longview, Texas, looks absolutely horrific. It's just another reminder of how powerful big trucks are and the deadly consequences which can unfold when things go out of control.
Listen to the latest episode of the Motorious Podcast here.
According to the Texas Department of Public Safety, the racing hauler "failed to control its speed" and hit a small box trailer being towed by a Honda Passport. The driver of that vehicle, Young Mo Kang, was transported to the hospital in stable condition.
When the trailer was hit, the Honda rolled onto its side, then the crossover and its trailer catapulted over the concrete barrier in the center median, landing in the opposing lanes of traffic. The hauler hit the barrier and caught fire, the trailer flipping onto its side.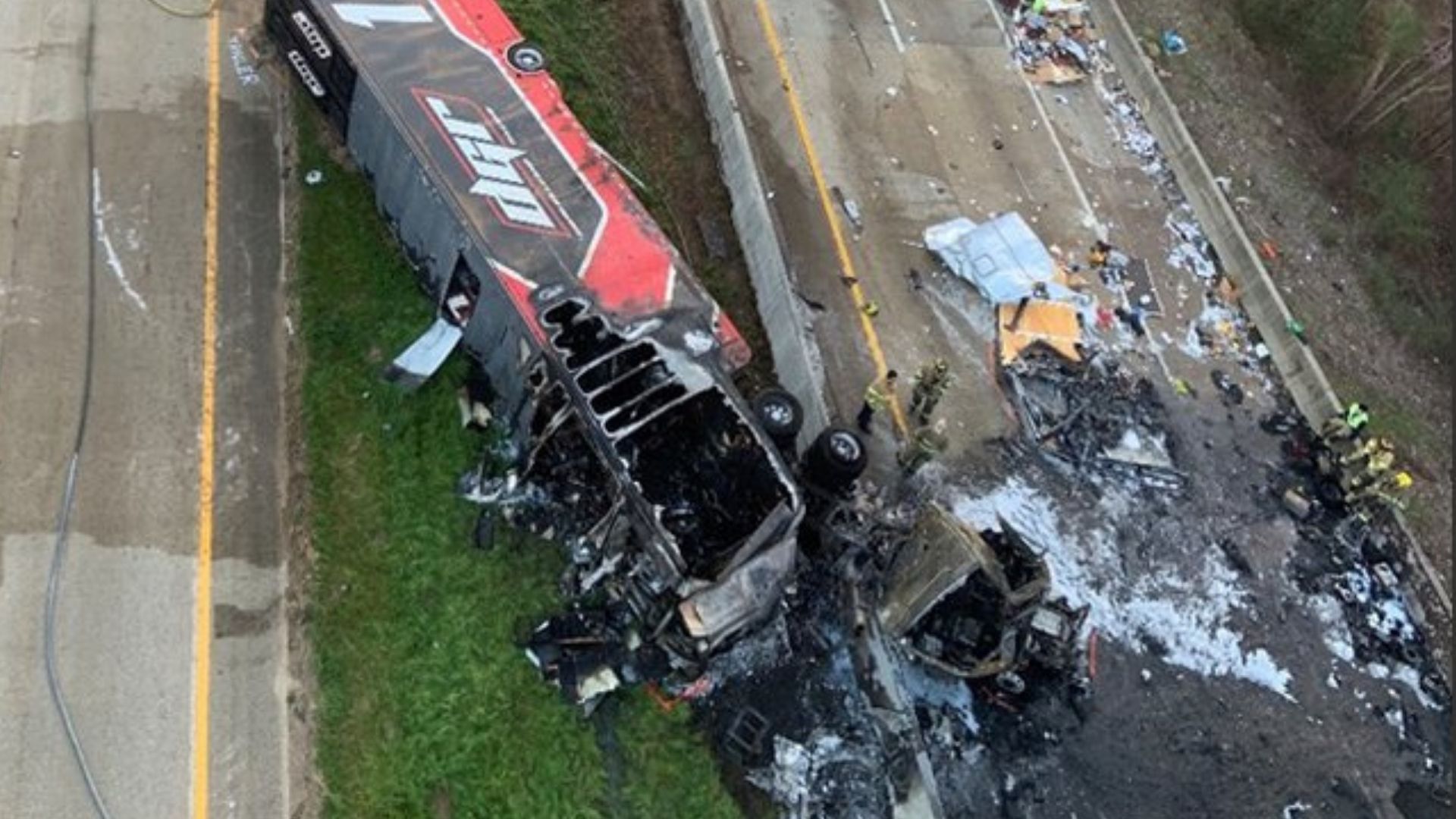 Two passengers in the hauler were transported to a local hospital in stable condition. David Gilliland Racing said in a statement later on March 8 that both had been treated and released from the hospital.
A local report detailed how first responders struggled to clean up the mess afterward. They say the hauler's trailer broke in half while it was being lifted by a crane from its resting spot, making the operation that much more difficult. It took until about 5:30 pm until all the wreckage was cleared.
Stotts was driving the hauler through Texas to the Phoenix Raceway for the ARCA event that Friday. ARCA issued a statement after the fatal accident: "We are saddened to learn David Gilliland Racing hauler driver Steven Stotts lost his life in a traffic accident en route to this weekend's race in Phoenix. The NASCAR and ARCA communities send our thoughts and prayers to Steven's friends, family, teammates and those individuals injured in this incident during this difficult time."
Source: NBC Sports, KLTV