Shocker: it was involved in a street takeover…
---
A street takeoverin Houston led to police chasing a stolen Dodge Challenger, which wrecked out into an innocent bystander. The incident in question went down on the night of January 20, causing quite the commotion. Thankfully, the innocent driver wasn't injured, although the fleeing suspect was.
Check out the Motorious Podcast here.
According to a police sergeant, who was speaking with OnScene.TV, the chase lasted for 29 minutes. At one point the Dodge Challenger hit speeds of 142 mph, easily exceeding what police vehicles top out at. However, law enforcement has the power of coordination, including radios and helicopters, as well as devices like Stop Sticks to bring chases to an end.
Sadly, the fleeing suspect instead crashed the stolen Mopar muscle car into an innocent driver. While the Dodge seems to have taken the brunt of the damage, we wouldn't be surprised to learn the other vehicle has been totaled. This is the kind of situation everyone dreads being on the receiving end of.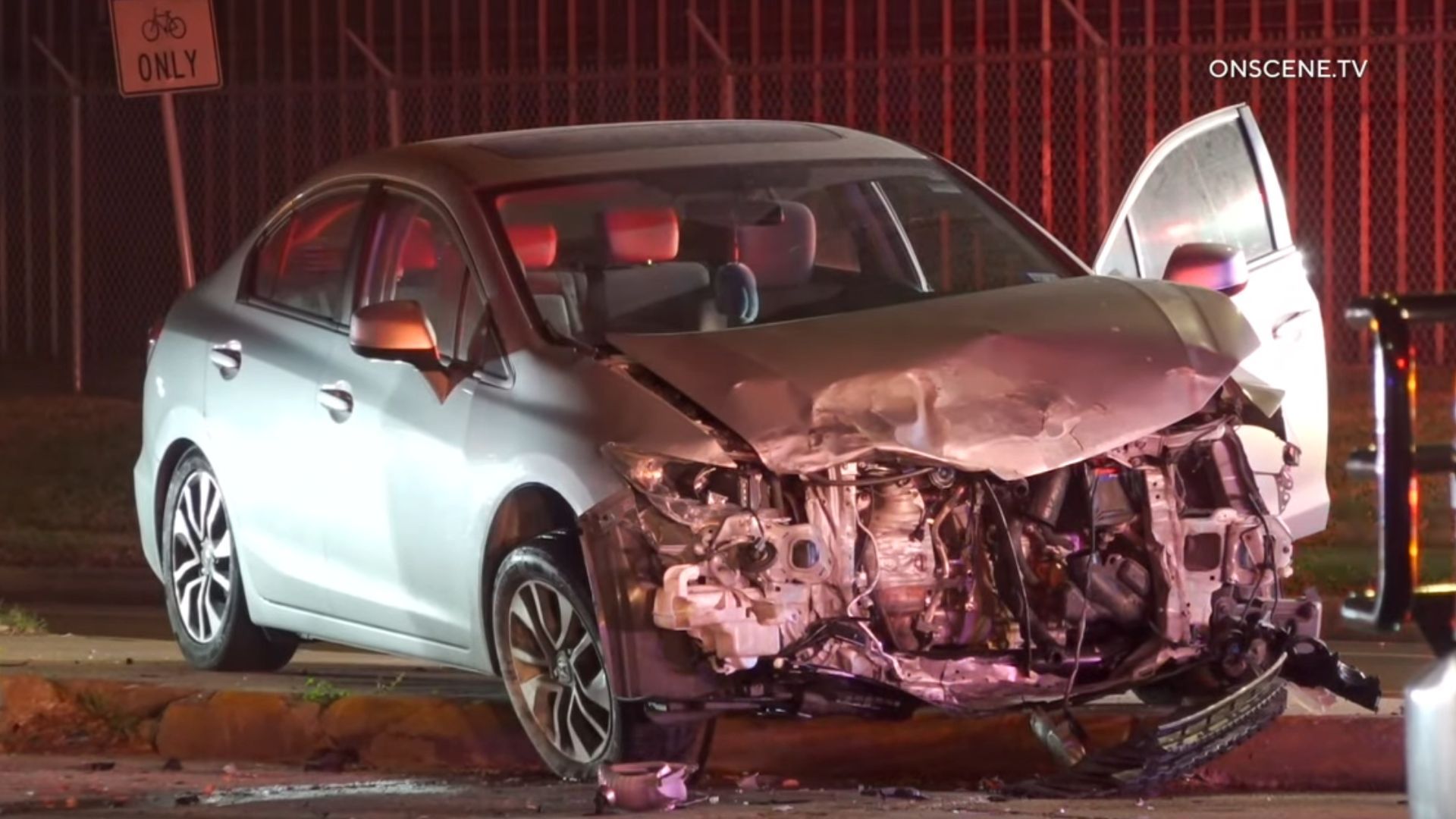 We keep spreading the message that street takeovers aren't participated in by real car enthusiasts, but some people don't seem to believe that. All you have to do is watch enough videos of drivers absolutely thrashing the cars as they whip around a shutdown intersection and it's easy to conclude they don't care about the vehicles at all. The reason for that is many of the rides used in these takeovers are stolen.
The suspect at the time of the incident was likely facing a charge of evading law enforcement, however a cop on the scene told a reporter they were going to press for aggravated assault. More charges could be added to that. Ultimately, the lesson to learn here is don't steal cars, don't drive stolen cars, don't do street takeovers, and don't run from the cops.
Images via YouTube