Only 60 Challenge cars were built in 1989, and this is the unraced example used for marketing.
---
The C4 Corvette is an ugly duckling among sports car lovers, but it was a beast in SCCA racing. So much so that the Corvette was banned from showroom stock events, which lead to the creation of the single-make Corvette Challenge spec racing series. This series existed in 1988 and 1989 pitting drivers such as Andy Pilgrim, John Greenwood, Tommy Kendall, Boris Said, Paul Tracey and even Bruce Jenner against each other in identically prepared cars for a chance to win $1 million. In 1989, Chevrolet built just 60 of these cars, and the one you see here is special since it was never raced and was used as a show car to market the series.
If you want to own a unique piece of Corvette and SCCA history, this 1989 Chevrolet Corvette is up for sale through GT Motor Cars.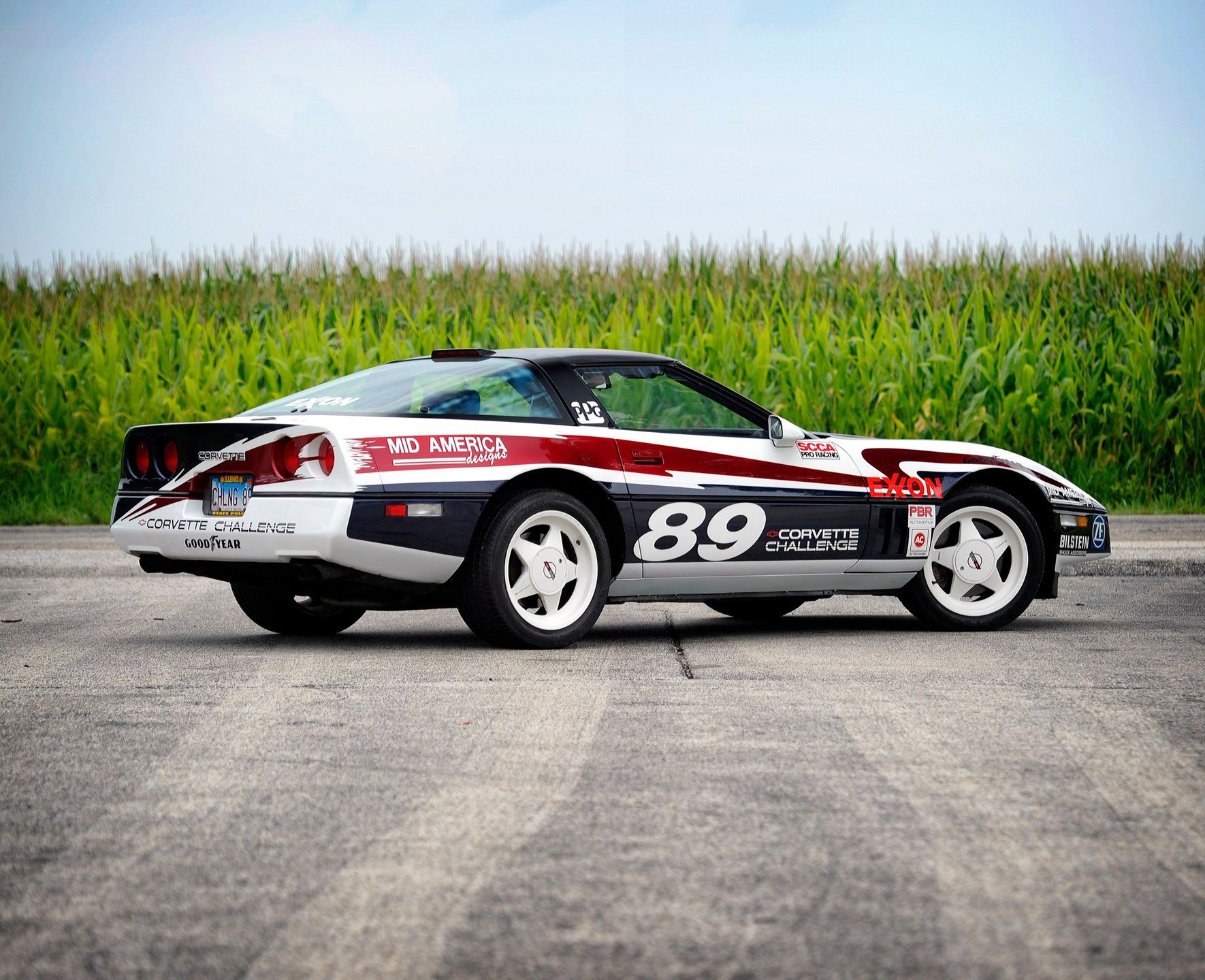 Wearing the No. 89, this Corvette was used for marketing and promotional purposes, and it is identifiable since it doesn't come with a roll cage and it's also listed in the Corvette Challenge Registry. This car has only had one owner since 1989, and the overall condition shows how much care it has received. There are just over 16,000 original miles, and all of the paint, interior pieces and decals look brand new. Adding even more background to this Corvette, it was previously featured in the National Corvette Museum, and the window sticker was signed by two of the most important men who took part in the Corvette's development: Zora Duntov and Dave McLellan.
No pricing has been announced for this unique Corvette, but you can contact GT Motor Cars for more information on this or and of the other classic and collector cars they have listed for sale. Unlike most racecars, this Corvette Challenge racer is sold with a title.