In the midst of its 20th anniversary celebration, Russo And Steele will skip the 2020 Amelia Island auction in order to focus on this summer's Monterey auction event.
---
With the 25th annual Amelia Island Concours d'Elegance coming up this weekend, there will be plenty of classic and collector car auctions taking place, but Russo And Steele just announced it will not be present this year. Coming off its huge 20th anniversary Scottsdale auction and preparing for the 20th year of its Monterey event, Russo And Steele decided to skip Amelia Island so it will be better equipped to implement changes at the East Coast's largest concours d'elegance event.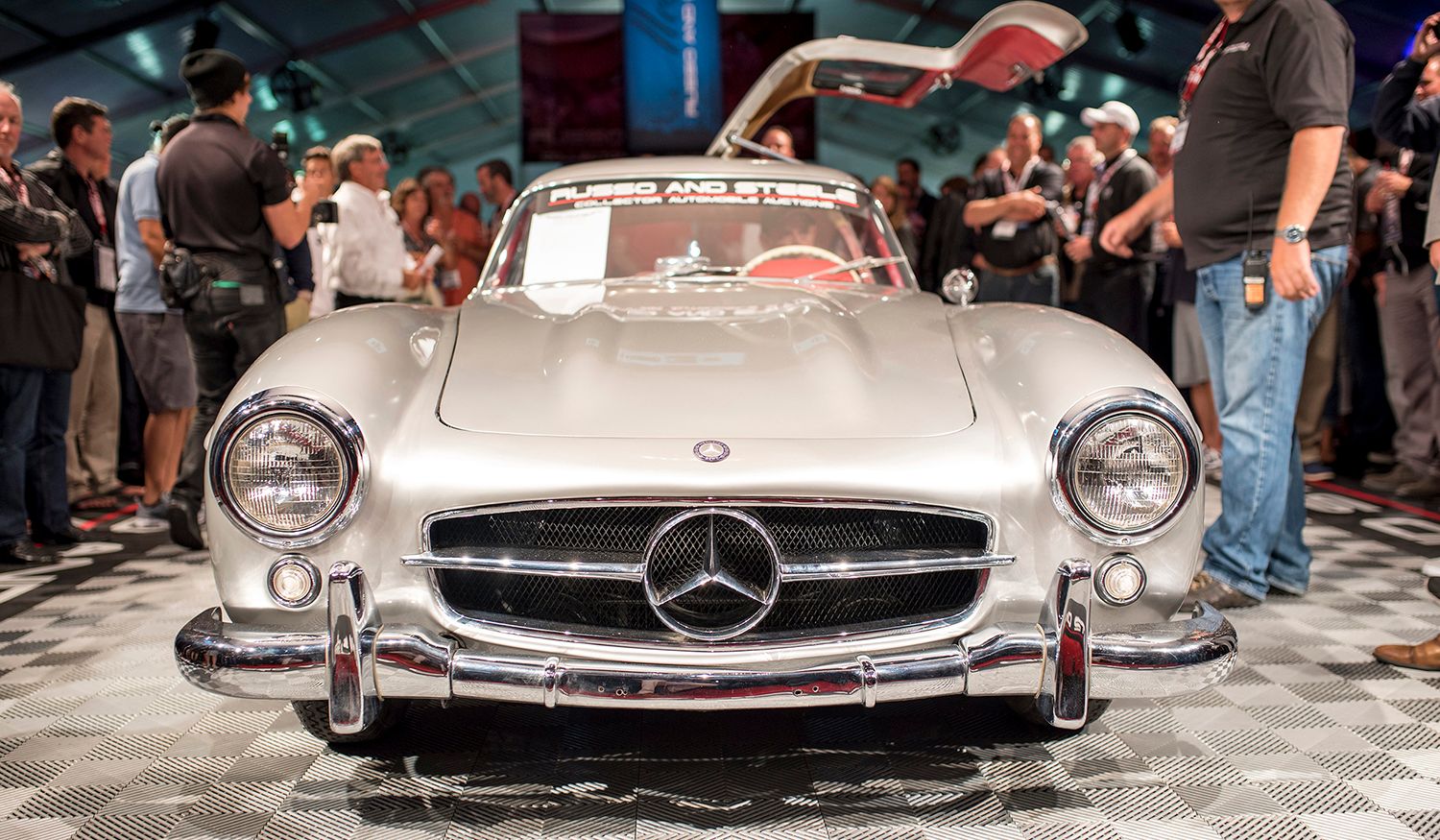 This would have only been Russo And Steele's second appearance at Amelia Island following its inaugural event in 2019, but the effort put into the 20-year celebrations in Arizona and California left little time to make desired changes in Florida. Russo And Steele organizers sent out a brief email announcing their intentions including the following statement.
"After absorbing initial feedback from our inaugural Amelia Island event, we began to explore some of those changes. However, the timing between Scottsdale and Amelia was not sufficient enough to implement some of the concepts we felt passionate about. Therefore, we have elected to do Amelia 2021 instead of 2020."
Russo And Steele grossed over $10 million at its hometown event in January, and the 20th anniversary Monterey event takes place August 12-15. Look for Russo And Steele to be back in Amelia Island on March 10-12, 2021 with a three-day event that will feature more than 250 cars up for auction.
More From Russo And Steele...