This unmolested American legend is available, but not for long…
---
Few Chevy Corvettes have fascinated enthusiasts like the legendary L88. General Motors sold the hopped-up sports cars on the lowdown, which meant small production numbers and high collectability today. Amazingly, GT Motor Cars is offering an original 1969 Chevrolet Corvette L88, so you can get your hands on a true survivor everyone will admire.
There's plenty to be fascinated with, but of course the star of the show is that original 427ci V8. It was modified in the factory to push further than other 427s from the time. Chevy claimed it made 435-horsepower, but it's suspected the real figure is more like 540-horsepower, maybe even as high as 580-horsepower. People will debate this all day because this car generates plenty of excitement.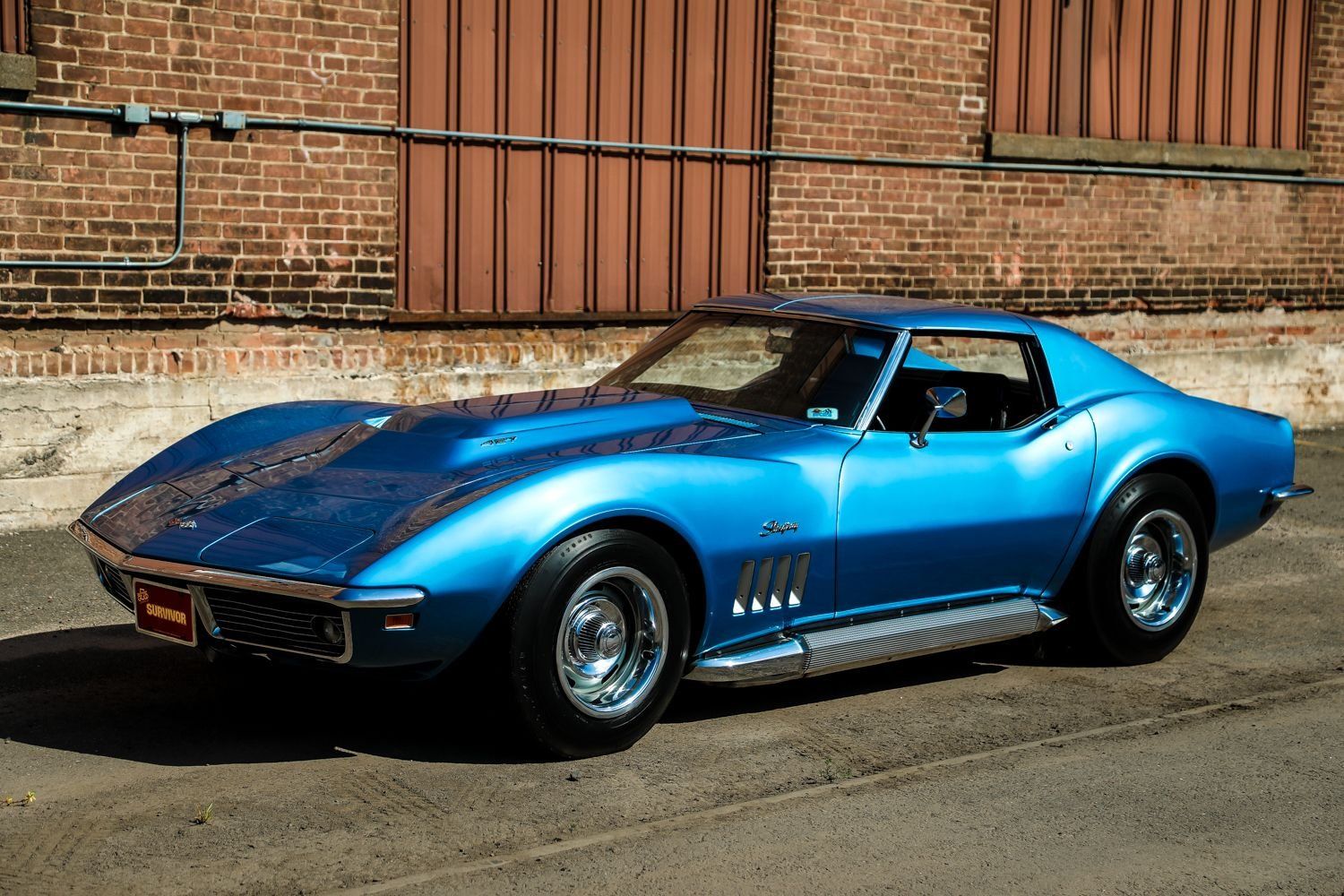 One thing you always want to look for in a high-quality collectible car is an excellent history. The seller says this one has been in some respected collections, which is usually a good sign. It has also snagged some of the highest awards out there for unrestored or survivor Corvettes. In addition, it is in L88 libraries and has been reviewed by experts from NCRS and Bloomington plus has been certified as a Bloomington Gold Survivor. It also boasts an NCRS Top Flights award and more.
What's really impressive about this listing is the claim the paint is original. That's harder to find than some people suspect. Also original is the chassis, which apparently still shows the inspection marks. Just as impressive is the fact the entire interior is original, so you're not getting something which as been altered since it rolled off the dealer lot back in the 1960s.
If you decide to grab this Corvette L88, know it comes with the warranty book and Protect-O-Plate, as well as the dealer pre-delivery inspection checklist, complete history report, complete owner history, judging sheets, previous titles, letters from Bloomington Gold, and other documentation.