Don't you want to own nothing by 2030?
---
The marketing machine in the automotive industry has been running overtime trying to convince everyone NFTs are the next hottest thing. We receive press releases promoting this idea so often, it's become a running joke. So it really didn't surprise us that nobody bid on GM's 2023 C8 Z06 Corvette recently. In fact, it made us laugh out loud.
Check out the Motorious Podcast on YouTube, Spotify, Apple Podcasts, and other podcast platforms.
Bidding was supposed to close last Friday, but the party running the auction extended it into Saturday. That strategy utterly failed.
Even with GM offering a customized, real-life 2023 Chevrolet Corvette Z06 along with the NFT, literally nobody wanted to pay any of their hard-earned cash for the thing. It's almost like enthusiasts aren't excited about the idea of owning a piece of digital art, unlike people who have plunked down serious cash for some ugly monkey drawings.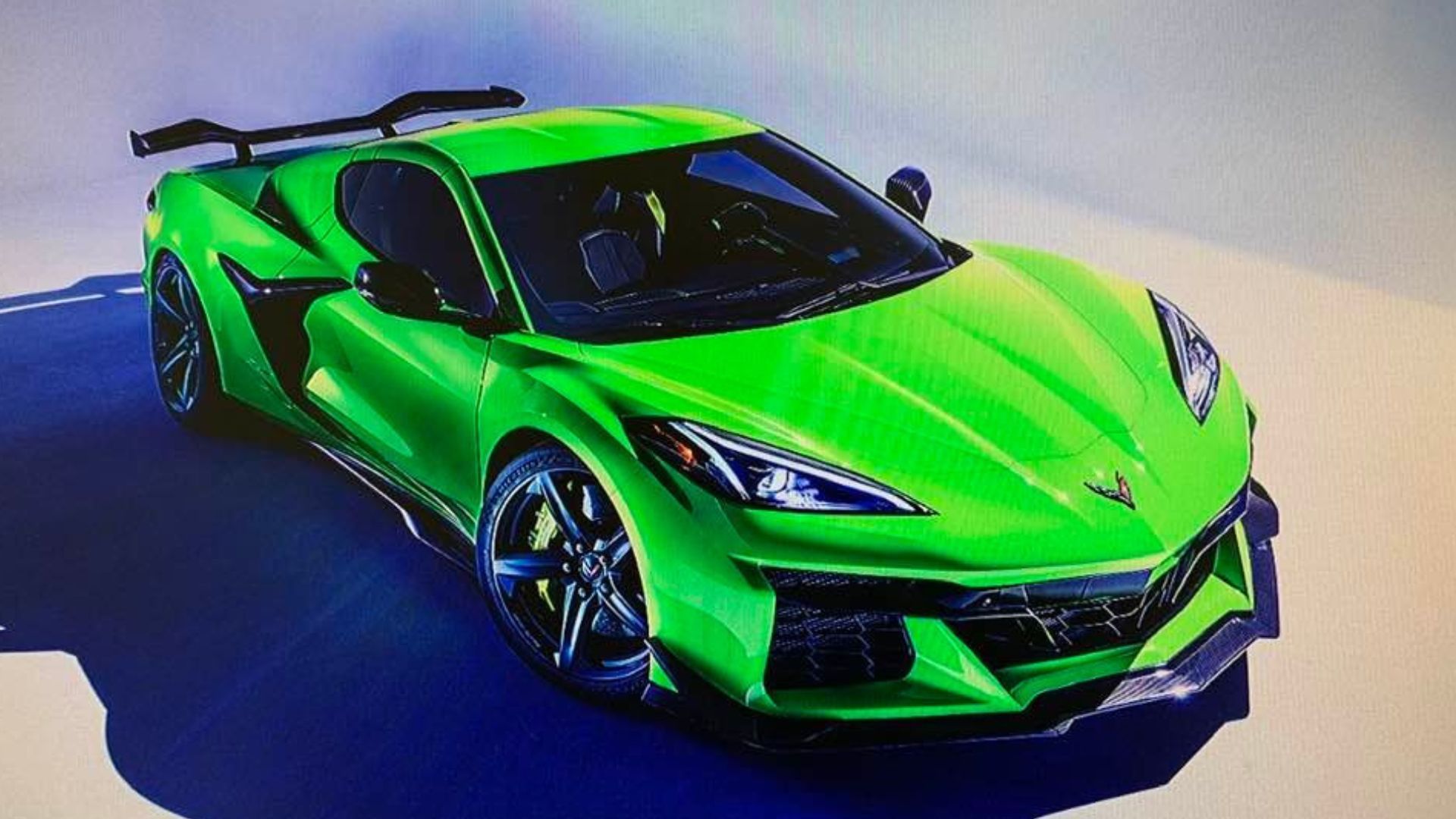 Draw your own conclusions about why nobody bid on the NFT Corvette. Maybe it has something to do with the recent crash in the cryptocurrency markets. Maybe it's the fact normal people buy cars to actually drive them. Maybe in these uncertain times we want possessions we can actually touch instead of some digital token.
This result would've made complete sense had there not been a real car awarded to the successful bidder. The fact that nobody wanted the 1-of-1 C8Z is actually shocking. After all, it looks like the newest addition to the Z06 legacy will be a hot property, along with the rest of the C8 lineup. It's not possible the enthusiasm for GM's mid-engine Corvette is waning at all, is it? That seems unlikely.
As we covered before, the custom Minted Green paint on the real C8Z wouldn't be covered by GM's warranty. Considering it was done by a third party and not in the Bowling Green Assembly plant, that's not shocking. Perhaps that also helped turn people off.
Considering the 2023 C8Z was supposed to be built with the coveted Z07 performance package and carbon-fiber wheels, it was to be a hot ride. Now we wonder if GM is just going to scrap the whole plan.