These 'Vettes were defining marks of their automotive generation, and now they're ready to strut their stuff.
---
The first impressive lineup is a model from 1959, which sports a performance-based design to display its racing heritage. It appears that this would have been one of GM's many efforts to build a purpose-driven race car which would allude to the bigger plans Chevrolet had for the Corvette. Nowadays, the Corvette is a cultural icon for its incredible performance, which seems to triumph over all other sports cars despite a competitive market. At the time this particular vehicle was envisioned, the Corvette was basically the only American sports car that would be suitable for racing, hence the focus on speed.‌‌
Another car that reflects the same focus and love for racing is the Corvette SR2 which utilized the design from the original generation. This first wave of Chevy sports cars was one made to compete with the European sports car market. Of course, European sports cars are not exactly known for their high power, and the 'Vette initially didn't even come with a V8 engine. Nevertheless, this prototype would have marked the beginning of a new era that would set the Corvette apart from the snooty, underpowered European roadsters that the 'Vette was made to crush. Eventually, in the second generation, the fiery red sports car we all know and love adopted a variety of big V8 engines, making it a monster to compete with on the race track. We'd like to think this prototype was a significant player in the Corvette's performance history.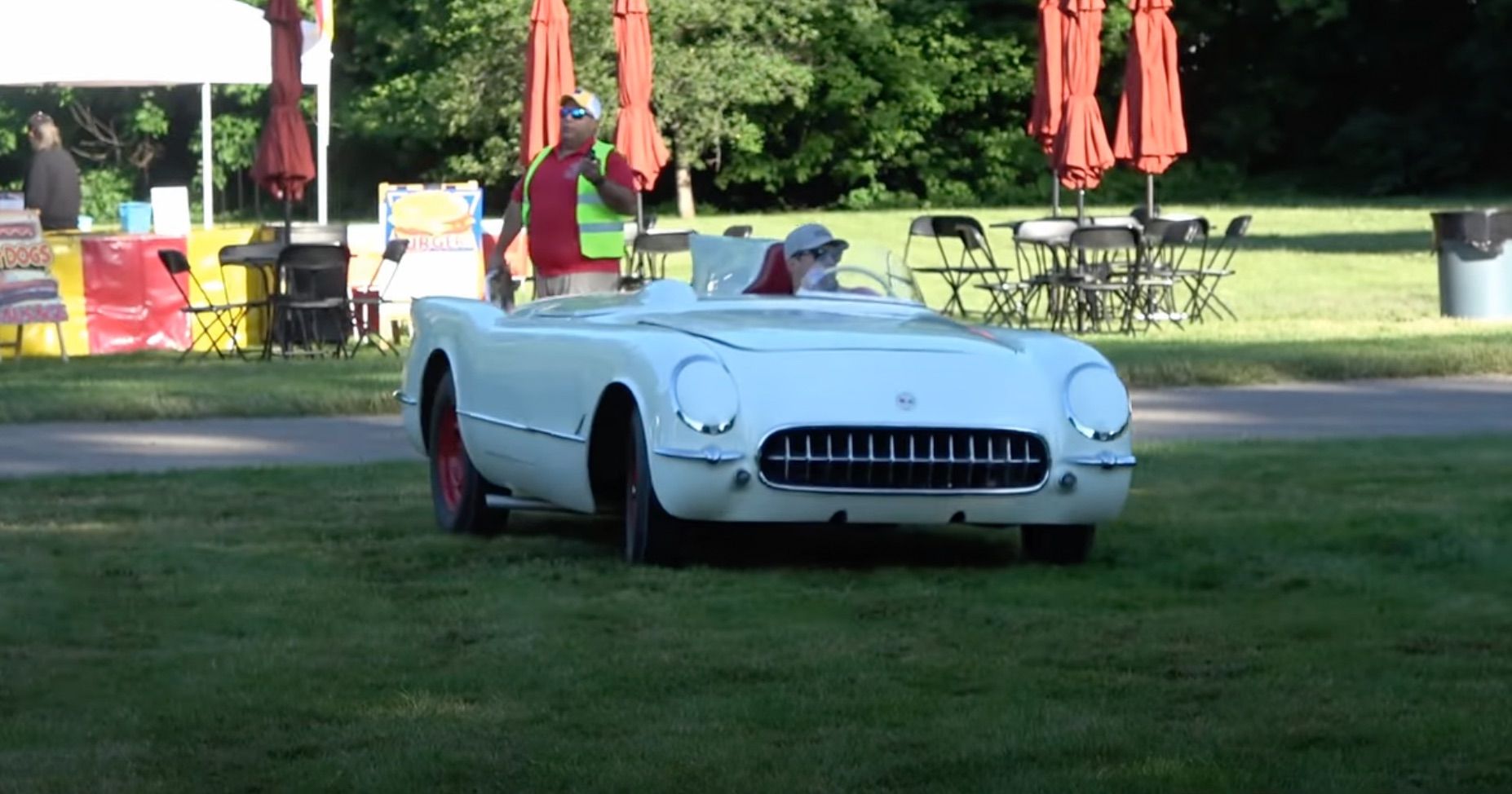 Finally, we have the last two Corvettes in the small collection of individual drivers and their incredible classic cars. One of the vehicles is a C2 Z06, whose name remains recognizable to modern car enthusiasts even if most don't know what it stands for. Being an acronym for either "Zora Option 6" or "Zora 06," it is generally accepted that this breed was a unique top-secret project of legendary engineer Zora Arkus-Duntov. This great man's name is not only featured with the Z06; another first-generation Corvette deemed "Duntov's Mule" can be seen at the show. Classic cars like these are precisely why we love vintage automobiles; they reflect the incredible history that brought about some of the world's fastest cars today. Each of these cars was essentially a giant middle finger to the pompous European sports cars that the Corvette was built to dominate, and we hope they'll stick around for decades to come.