It happens to everyone sooner or later…
---
Atlanta Falcons linebacker Mykal Walker is used to putting the hurt on quarterbacks, running backs, and other NFL offense players, but he's the one hurting now. The professional athlete had his Dodge Challenger Hellcat stolen from the Atlanta International Airport on November 21. We really feel for his loss and hope everyone keeps their eyes peeled for this car.
Find out the details of a mysterious nighttime Camaro fire in Washington, D.C. here.
Walker acknowledges his Hellcat is "probably long gone" as he stated when making a call for help on Instagram. Sadly, he's probably right. Many stolen cars are either chopped up and the parts sold or are loaded onto shipping containers and taken to foreign countries in a matter of days. However, sometimes they turn up months later after a dramatic police chase or something like that.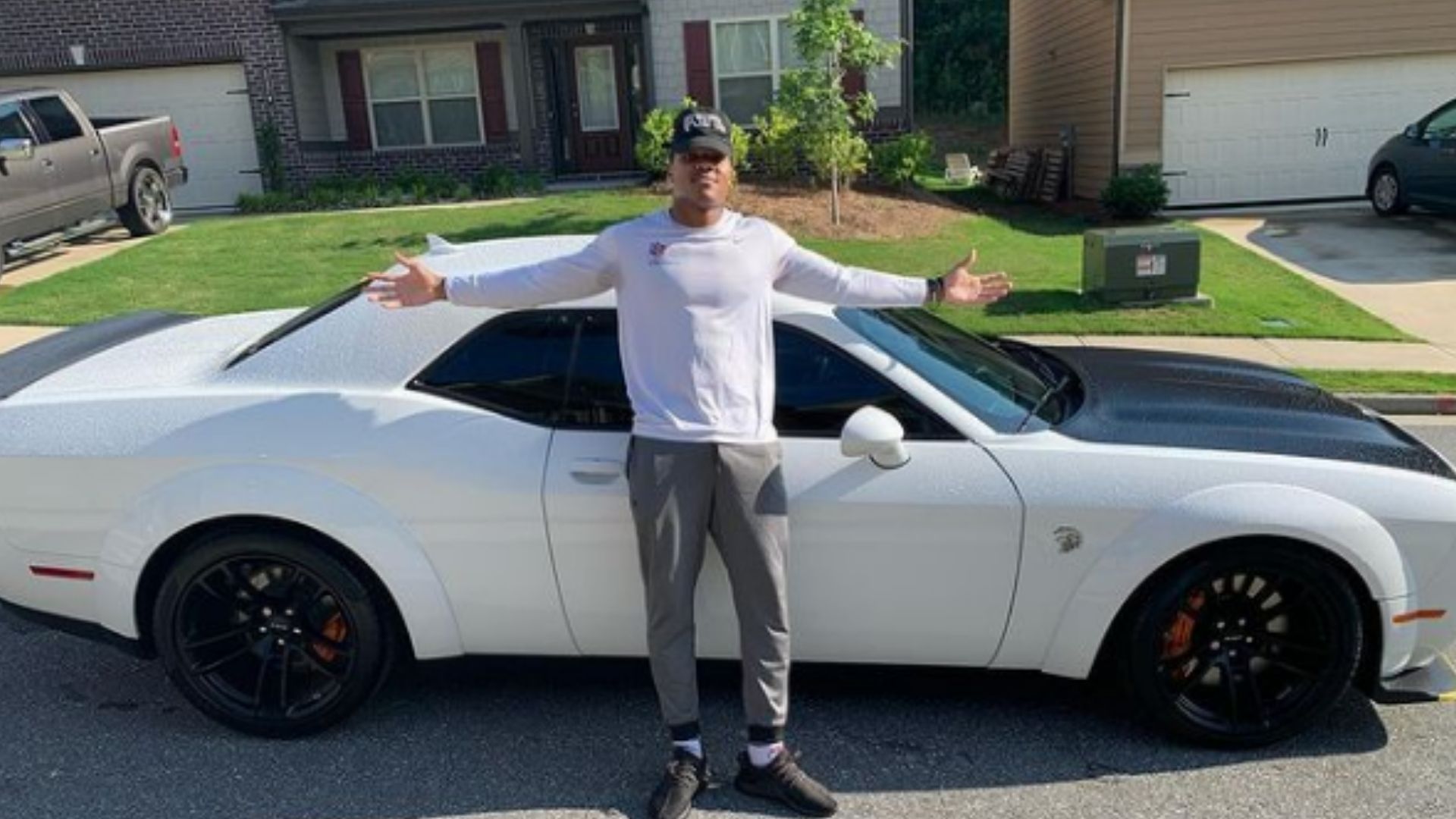 Sadly, thieves love parking lots where they know people leave their rides for hours or even days on end. This is what makes airports, shopping malls, movie theaters, and even hospitals prime targets for these scumbags. Rides like Hellcats are, of course, especially hot. We're not blaming Walker here, but we want to warn all of you about the risks so you can make decisions with your car accordingly.
About six and a half years ago, Walker posted a photo on Instagram of him standing in front of a white Challenger Hellcat. Almost three years ago he posed in front of what's likely the same car, which has the same green wrap with black SRT Hellcat graphics. In other words, the man has likely owned this car for years and so has a sentimental attachment to it. Having any car stolen is a horrible experience, but it's even worse when it's a ride you've grown to love.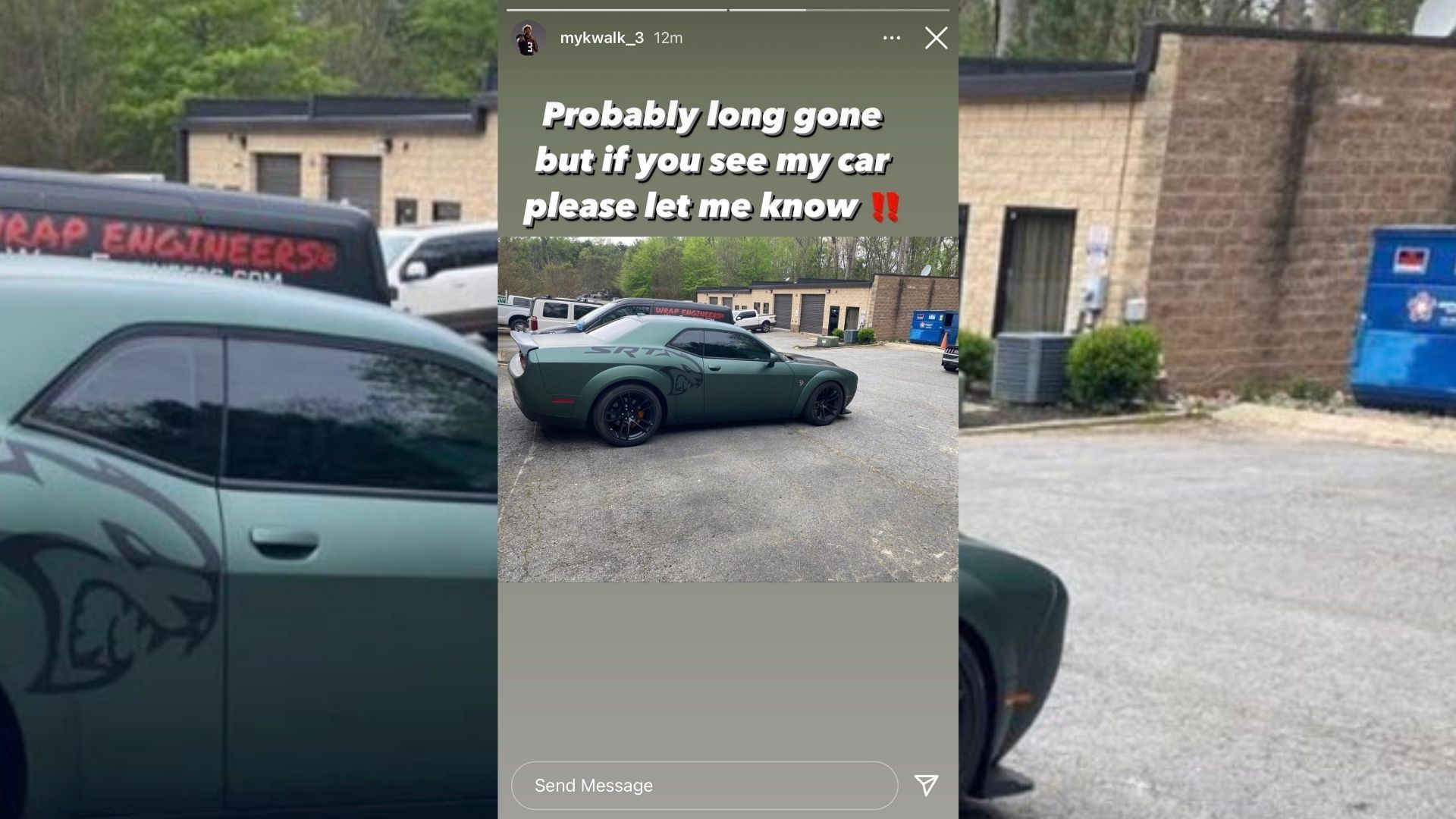 Atlanta is a car theft hotspot, so it's no surprise Walker isn't the only Falcon to have had his ride swiped. Kicker Younghoe Koo had his Jeep stolen over the summer.