Despite the similar design, Ford says this is NOT the 1967 Mustang Mach 2 Concept.
---
Attention Mustang enthusiasts: All of your fanatical knowledge of Ford's pony car can finally come in handy! Forget K codes and Z codes, though, as the info Ford is attempting to track down is in reference to the mysterious mid-engine Ford Mustang pictured above.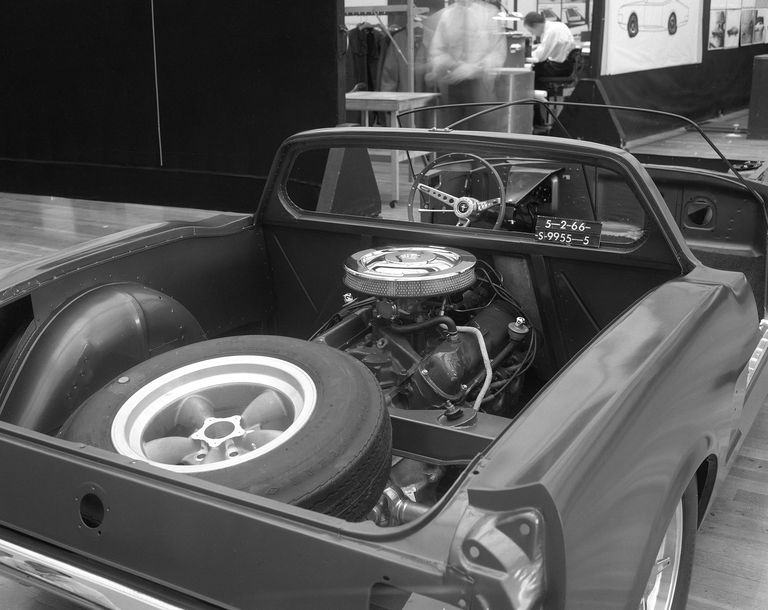 You know a car is a true mystery when its existence manages to stump the automaker, but Ford Performance is hoping that a blog post – and four images from 1966 – can help uncover information on this mid-engine Mustang prototype. Five years ago, these images taken on May 2, 1966 surfaced showing a two-seater, mid-engine sports car in the design studio with no other information. After talking to numerous Ford executives and historians, all that seems to be known about this prototype is that it has nothing to do with the Ford Mustang Mach 2 Concept that was introduced at the 1967 Chicago Auto Show.
What seems to be baffling people is the fact that this prototype is being developed in early 1966 using what "clearly" shows a factory '66 Mustang body, which rules out the Mach 2 that was based on a shorted '67 Mustang Convertible floor pan. The Mustang's signature rear fenders are obvious, but the rest of the body is missing. The sloped nose and full-width chrome bumper give prototype a Corvette-like appearance, and other photos show the engine positioned just behind the front seats with a spare tire also situated in the trunk area.
To solve this once and for all, Ford Performance wants you to email them at ClubHub@Ford.com, and it promises to give full credit and a "special prize" for any information that helps track down this mystery Mustang.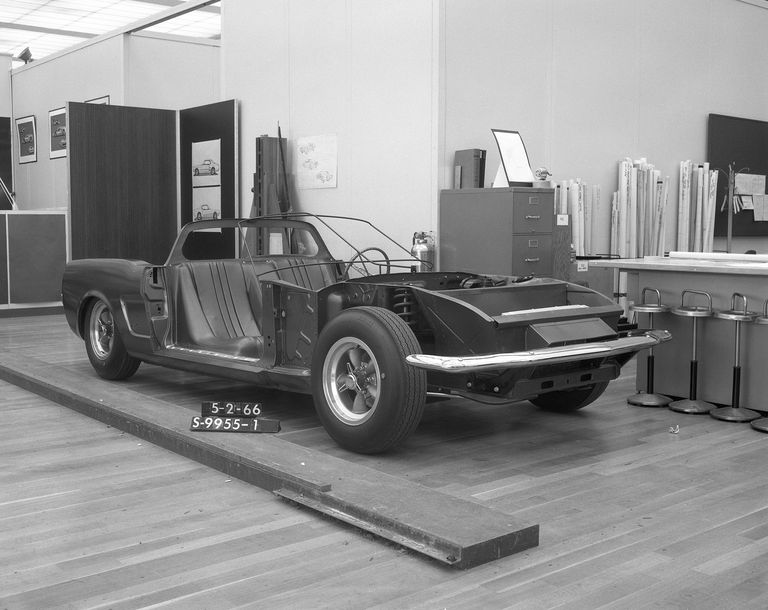 Related Articles...