Oh, the horror!
---
If you're a fan of classic Detroit steel, seeing something like this 1970 Mr. Norm's Dodge Super Bee trying to rejoin the earth is just painful. You're justified in asking who would neglect such an amazing machine, because it should be considered criminal negligence. The next question which always enters our mind is what will it take to bring the car back to its original state? And that's where things get complicated with this and so many other abandoned classic cars.
A couple found an unusual car in the most unusal place, find out where here.
As you'll see in the video, this Mr. Norm's Super Bee really is trying to return to the dust of the earth from which it came. When YouTube channel Auto Archeology tried to open the hood, it actually broke in three different parts from all the rust. The wheels and tires are sunk into the ground, which comes up to the rocker panels, almost like the Dodge is being swallowed up ever so slowly.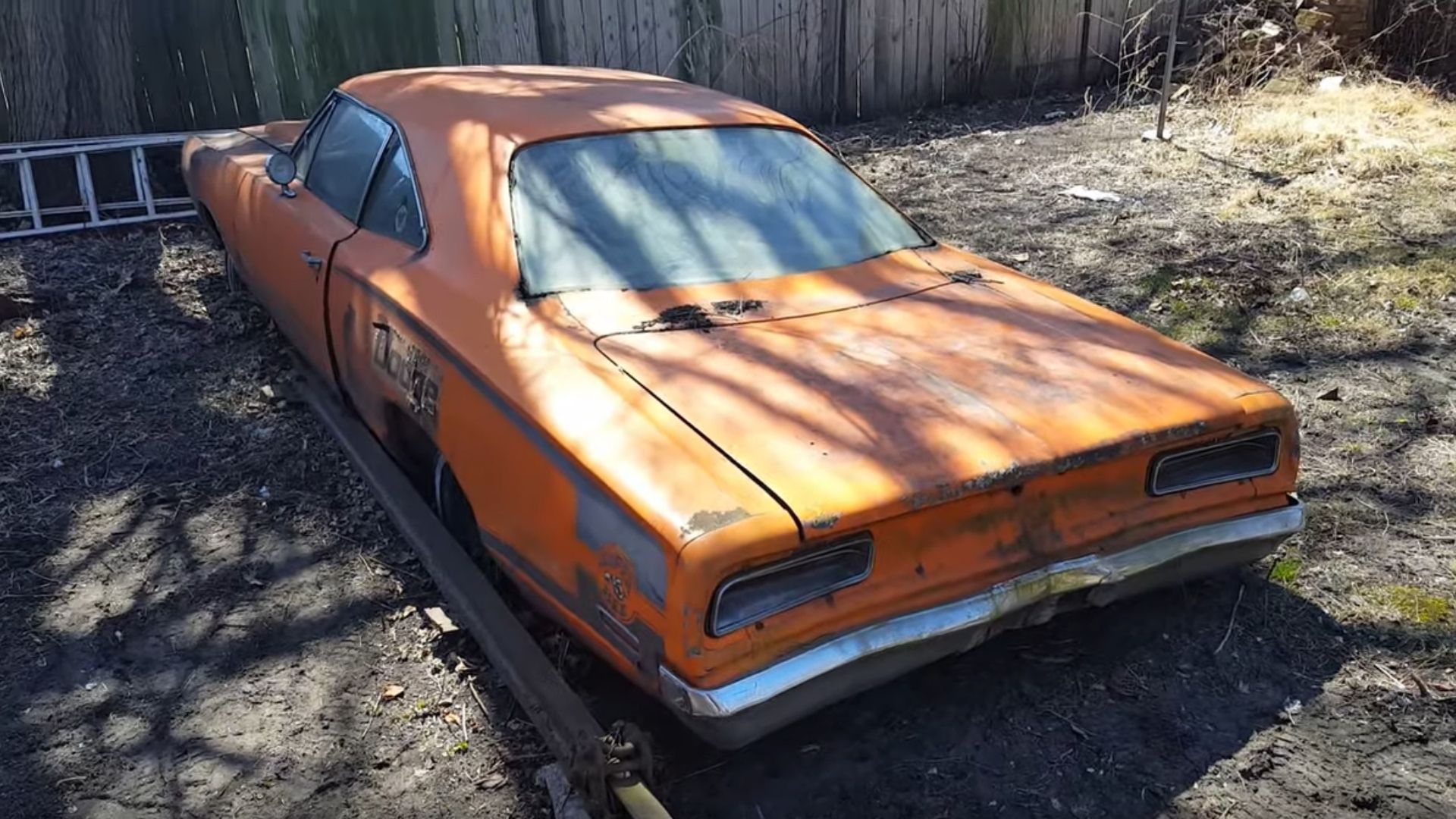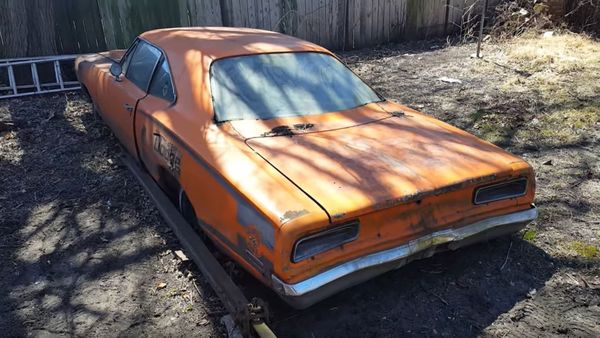 Sadly, for a lot of younger enthusiasts the Dodge Super Bee is almost completely forgotten. It lives in the shadow of the Dodge Charger, Plymouth Superbird and the mighty Hemi 'Cuda. This particular one still has its 383ci Magnum V8, although it's obviously nowhere near ready to fire up and go for a drive. Someone would really have to love this Mopar to get it back into original condition, because it's going to need some serious work.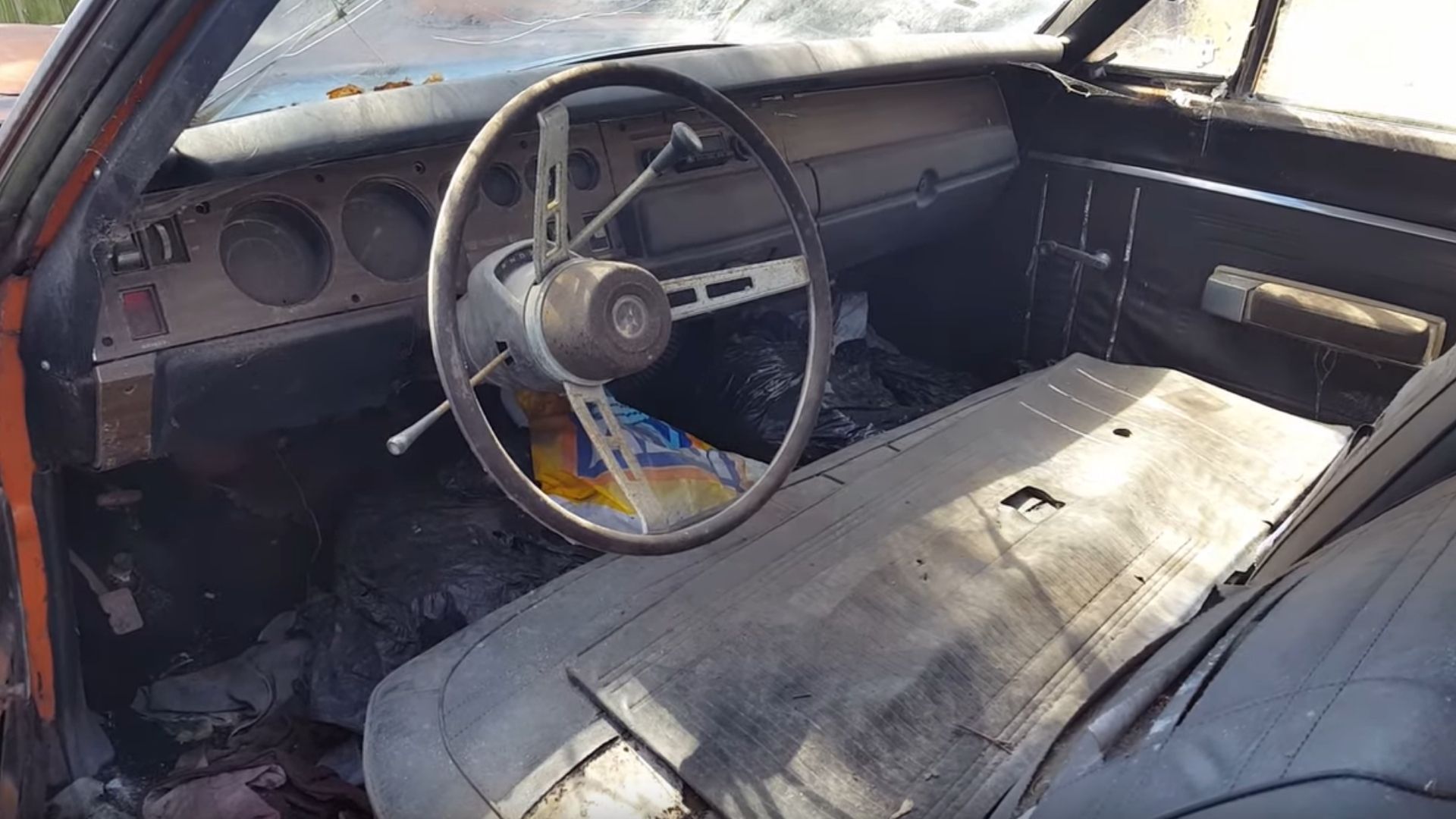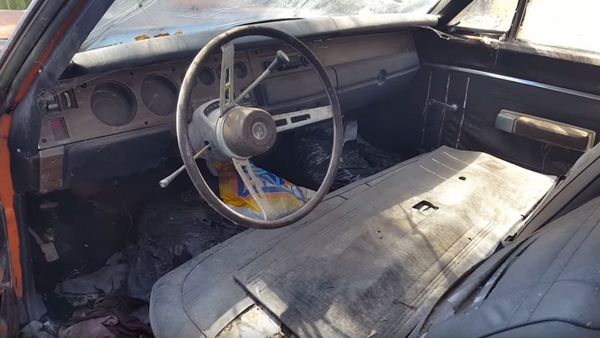 If you didn't hear, Norm Kraus passed away back on February 26 of this year at the ripe age of 87. He made a huge impact on the muscle car scene, particularly the Mopars, using his Chicago Dodge dealership to make modified versions of vehicles we love. That someone would spend the extra money for such a machine to later just let it sit and rot is a crying shame.
Check out the video to learn more about this Mr. Norm's Dodge Super Bee.