A rally-inspired supercar makes us happy…
---
A new spy video has added fuel to the rumors that Lamborghini is working on a Huracan Sterrato prototype. The rally-inspired supercar would allow anyone who dares to venture off the paved path and take their Lambo where others fear to tread, unless maybe if they're in a Urus.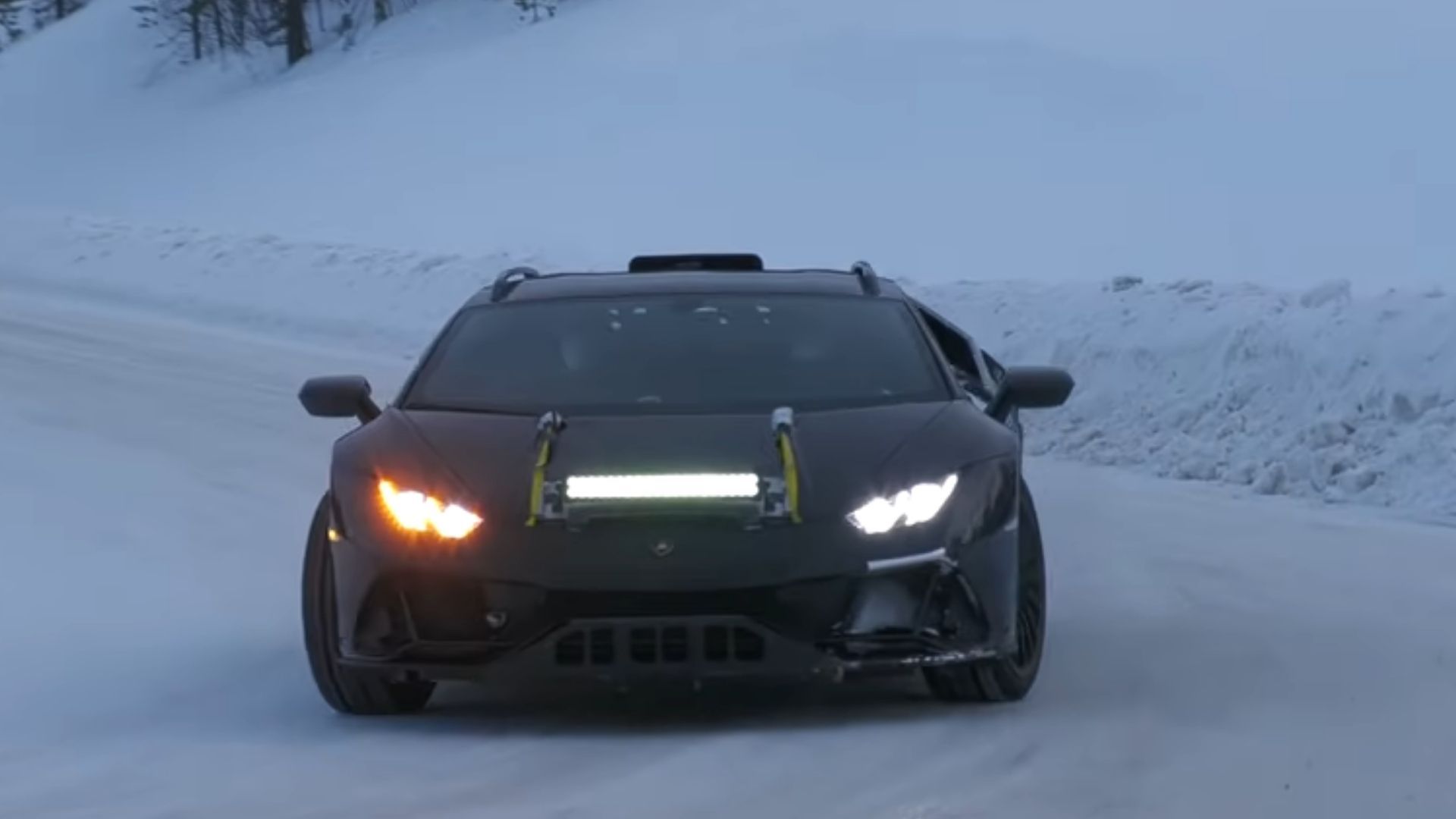 In the spy video, which doesn't seem to have been shot in clandestine style at all, we see the 2023 Lamborghini Huracan Sterrato engaging in some cold weather testing near the Arctic Circle. It's pretty routine for automakers to test in such conditions, just like how they take prototypes to extremely hot deserts and see how the cooling system works.
Immediately, you'll note the LED light bar mounted to the center of the supercar's nose. If you're driving in off-road areas at night, that extra illumination is certainly helpful. You'll also note the roof rack bars and the snorkel feeding the V10 with plenty of cool, oxygen-packed air. Also, the ride height is of course more elevated than for other Huracans, which could shear the antenna off an ant on the road.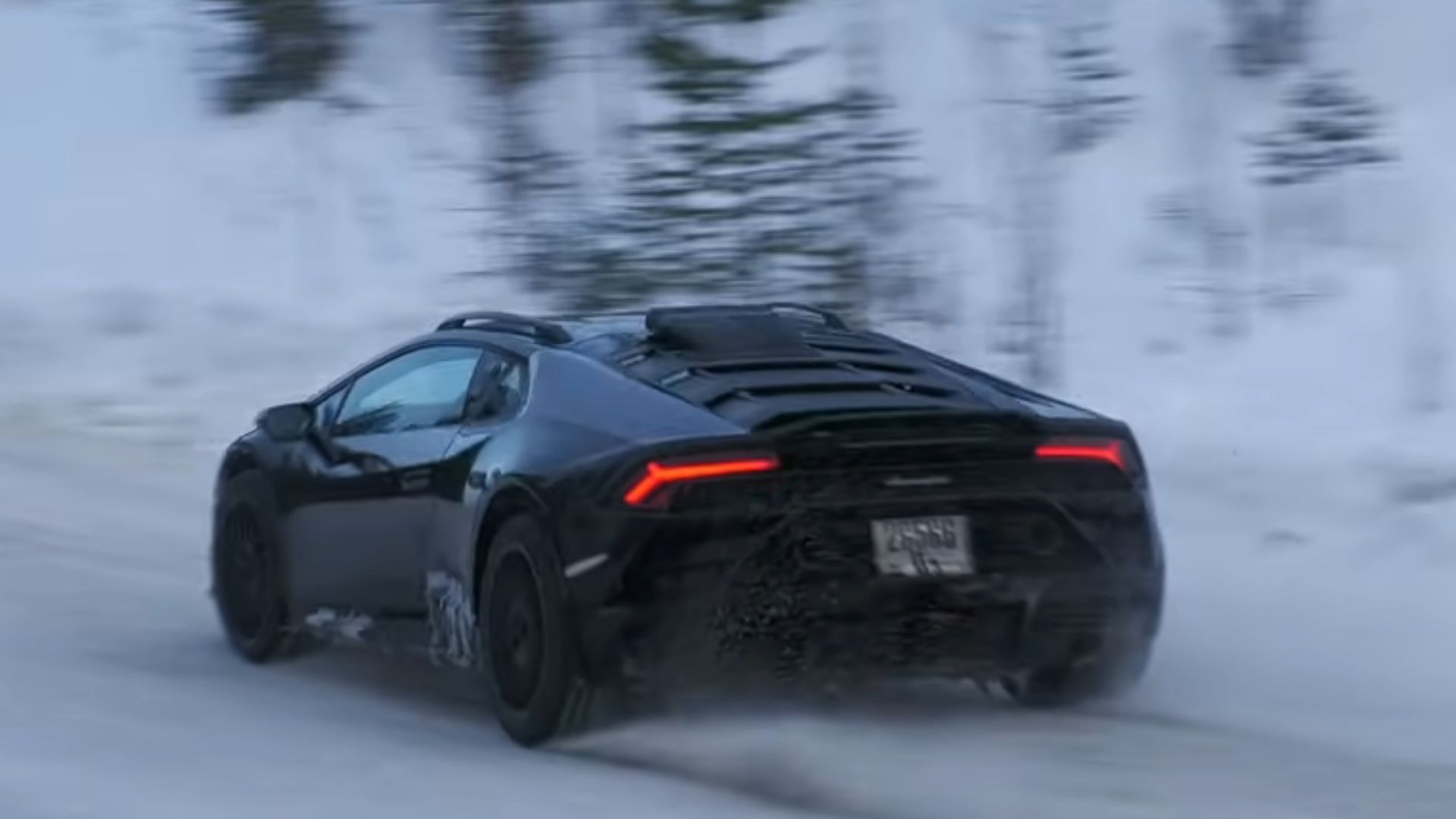 One thing you'll notice is the Sterrato isn't camouflaged in the least. You have to ask why Lamborghini isn't playing games with hiding the thing, because they know photographers will be on hand to witness it.
As the Huracan nears the end of its production life, there are rumors we'll be getting more than just the Sterrato as some final variants. One possibility is the Huracan Tecnica patterned after the Gallardo Tecnica. We might see more as a way to celebrate the end of the V12 Lamborghini.
The Huracan Sterrato sounds much like its related raging bull siblings, so that's not a surprise. Seriously, crank up the volume and bask in the symphony of that 5.2-liter V10 howling at WOT. You also get to see it power slide through turns in the snow.