This was a fun episode…
---
It's a big deal when one of the biggest names in NASCAR's recent history goes on the biggest podcast in the world. That's what we got when Joe Rogan invited Dale Earnhardt Jr. for a talk, which was an interesting episode. Since it happened about 4 years ago, you may or may not remember this, or maybe you missed it entirely. Anyway, we thought this particular clip of the show was interesting enough to share and reminisce over.
Watch the newest Motorious Podcast episode here.
One might assume Jr. just loves to drive fast all the time, but he puts that myth to bed quickly when Rogan asks him about it. Maybe it's just that he's getting older or that he's worked out his need for speed on the track, because the man says when he gets on public roads cruising nice and calm is all he wants to do.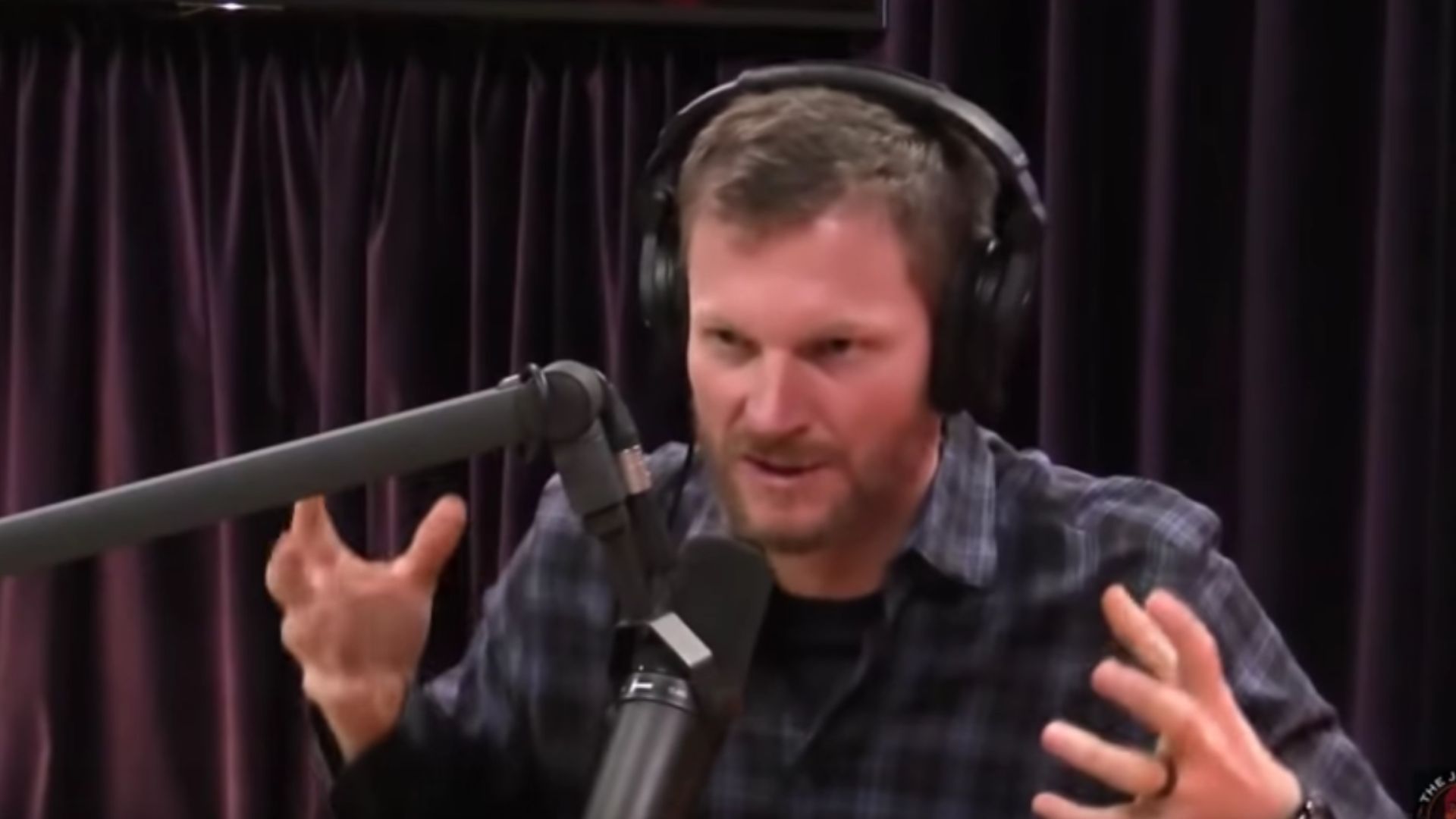 He dropped another big bomb on Rogan, something which probably shocked a lot of listeners. Jr. said that he's more nervous driving a regular car on public streets. For someone who doesn't know much about all the safety equipment and measures taken for professional races, that's probably a mind-blowing revelation. In regular cars you have a shoulder belt and some exploding airbags to keep you safe from people who are doing anything but driving while behind the wheel, which is indeed scary.
In the clip, Jr. talks with Rogan about his personal car collection, a topic we've covered before. Not shockingly, it's fully of Chevrolets. While he talks about his trucks at first, the guy immediately mentions his '76 Laguna after that, a car he's said in the past he drives more than any other.
Rogan jumped in to reminisce about the 1973 Chevelle he used to own which he said reminded him of the Laguna. That's when Jr. points out a fact about what's considered collectable: as time marches on, more recent vehicles become classics and are more desirable. For example, not only are 70s muscle cars sought after these days, so are more 80s models. The time will come when 90s performance vehicles will be red hot, too.
Anyway, check out the clip for yourself.
Images via YouTube