Do you care?
---
A lot of people put plenty of stock in what comedian Jay Leno has to say about cars. After all, the guy has a huge collection of rather rare rides, an array which is enough to make even other celebrities jealous. And he works on them, although he also has a whole team of mechanics who make sure the different vehicles are running well. But still, the guy knows a thing or two about cars, so a lot of people are curious about his take on the new Dodge Challenger Demon 170, the final Last Call model.
Watch Jay Leno hit a cop car here.
As a quick refresher, the Demon 170 was created as the swan song for the Hemi V8 in the Dodge Challenger and Charger lineup. That's not entirely official, but everyone seems to know this is the end of the road (and we hope it's not).
Instead of just reheating the Demon, Dodge decided to kick things up a notch and add a 3.0-liter supercharger as well as a nice wide 105 mm throttle body and a 3.02-inch pulley. The end result is the V8 is pumping out 1,025-horsepower and 945 lb.-ft. of torque when the car is running on E85 fuel. Thanks to all kinds of trickery, Dodge says the Demon 170 will run an 8-second quarter mile without modifications.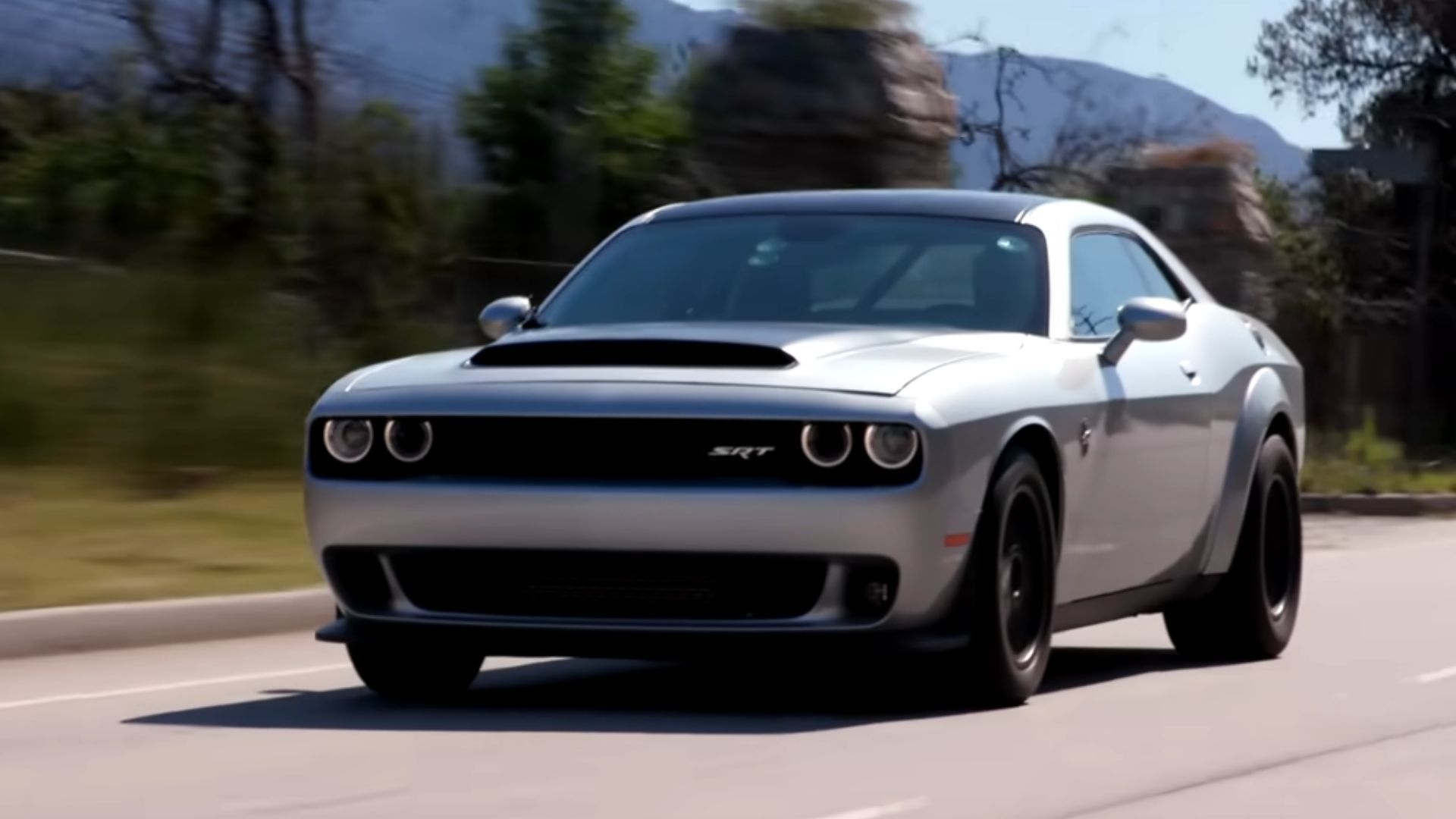 That's all pretty impressive, but it's one thing to read about a car and quite another to drive it. Thanks to his money and fame, Leno gets access to all the machines you dream about, so naturally he's already taken the Demon 170 for a spin and featured it on Jay Leno's Garage.
You can watch the video to get all of his thoughts, but Leno notes how drivable it is, instead of the Dodge being unruly and obviously made only for racing on a track. From the smile on his face when he drops the hammer on the highway, it's obvious he thinks it's a lot of fun. The only problem is affording one, what with dealers gouging like we haven't seen since the Shelby GT500 was released.
Check out what Leno has to say in the video.