There are some fantastic rides going to new owners…
---
Attention classic car collectors who can get to Iowa this Saturday: a large group of vehicles will be auctioned off in Williams. The Hemken Classic Collection was amassed by Daryl Hemken over the course of decades. Now, all the amazing American and European classic cars will be going to new homes, and it's for a good cause.
Iowa was the site of a classic car restoration Supreme Court decision. Read about it here.
According to Steve Hemken, his dad started the collection in the 1960s when he purchased a 1914 Ford Model T. Bit by the bug, the man just couldn't have enough cool old cars, so he started gobbling them up rapidly throughout the 60s and 70s.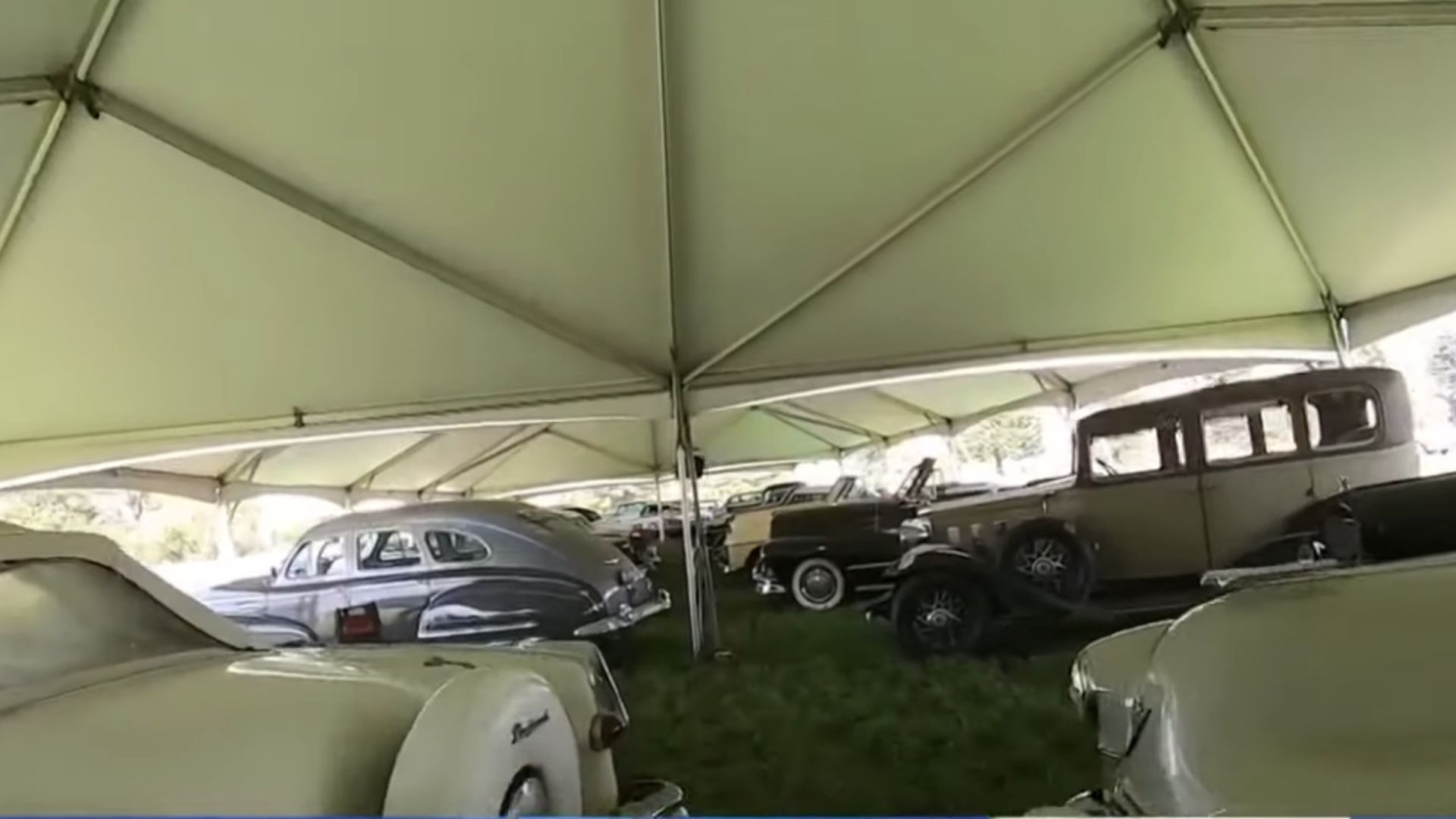 The collection is quite large, with between 65 and 70 cars set to cross the auction block at the Hemken Farm in Williams, Iowa. The classics range from pre-war all the way into the 1960s and are from brands such as Ford, Chevrolet, and Rolls-Royce. Many of these cars were kept in a museum, so they've been admired by the community.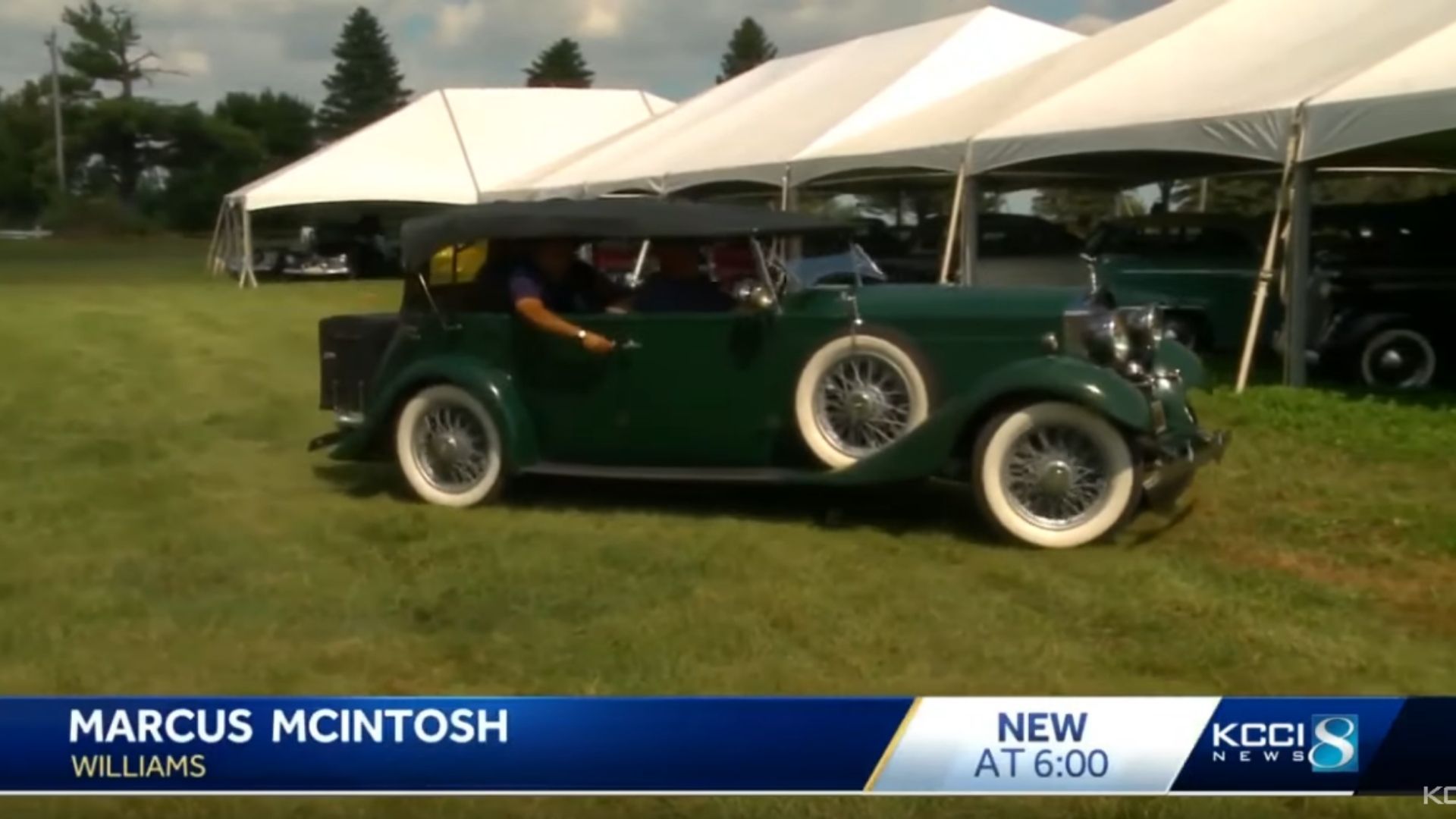 Daryl passed away back in 2005 and was in the middle of restoring a 1940 Chevrolet. His wife, Ann, finished the restoration for him and as a way to honor her late husband. She passed away just last year. That car understandably carries a lot of emotional value, making it hardest for Steve to part with.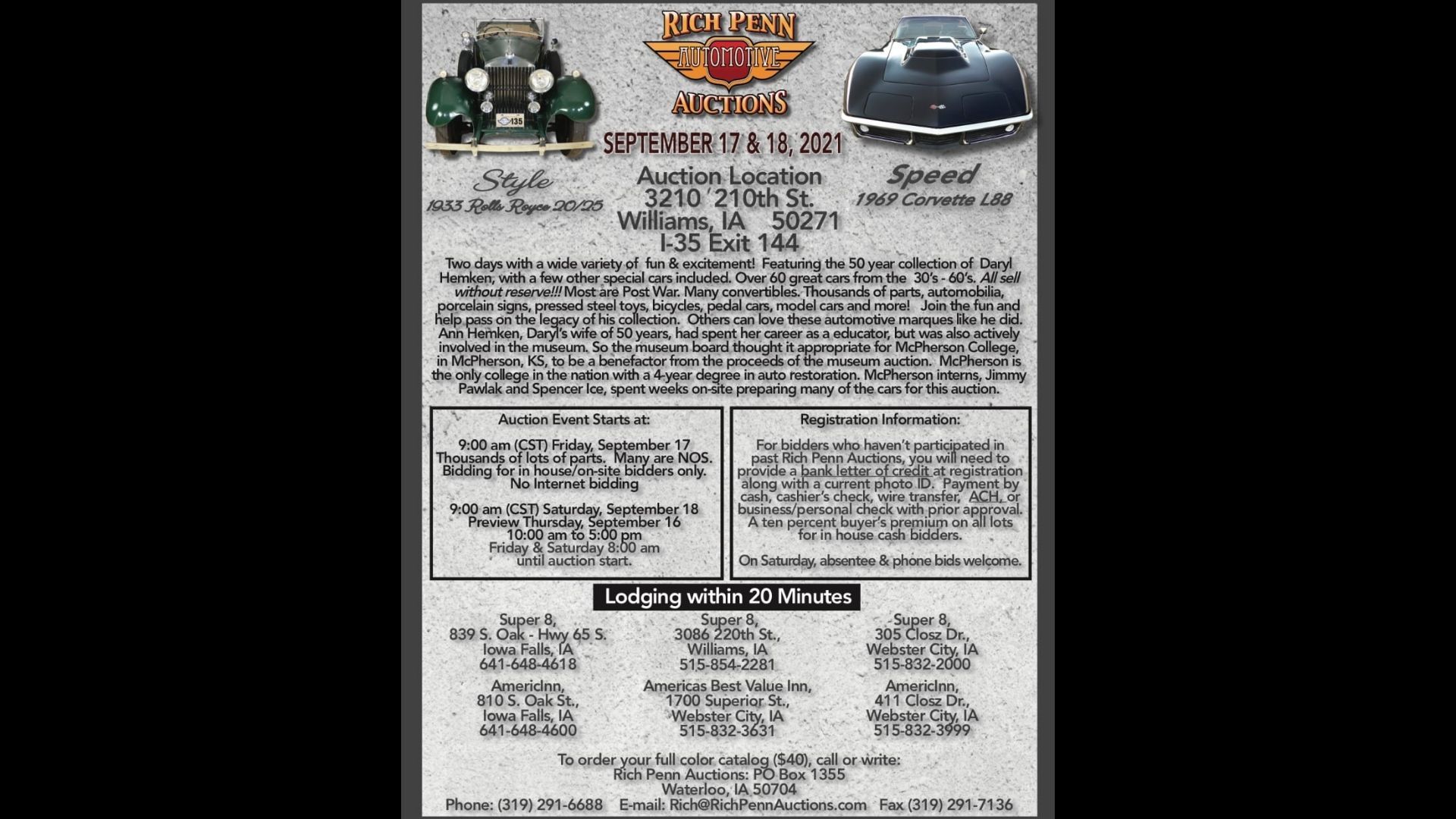 Most of the money raised through the sale of the cars will go to endow a scholarship fund for the McPherson College in Kansas. If you're not already aware, it's the only college in the United States which offers a 4-year degree program for car restoration. So in that way, the Hemkens will be helping to fuel the next generation's passion and involvement in the classic car industry.
If you want to bid, you'll have to attend the auction in person or bid online through Rich Penn Auctions. More information is available here.