Many vehicles call the collections of American enthusiasts across the nation home but this one is truly amazing.
---
American classic cars are top-rated within the vintage vehicle community, focusing on power and performance over mere style and prestige. Ironically enough, there isn't anything more iconic and attention-grabbing than the design of a classic Hemi ''Cuda, Firebird, or Camaro. This has made these cars subject to many members of the car community dreaming of one day owning one of the aforementioned American beasts. Unfortunately, most of these incredible vehicles came from half a century or more ago means that their numbers are dwindling. This brings forth the goal of classic car collectors such as this one, protecting and restoring the beautiful cars that brought so many smiles to car enthusiasts everywhere.
Check out this airstrip collection here.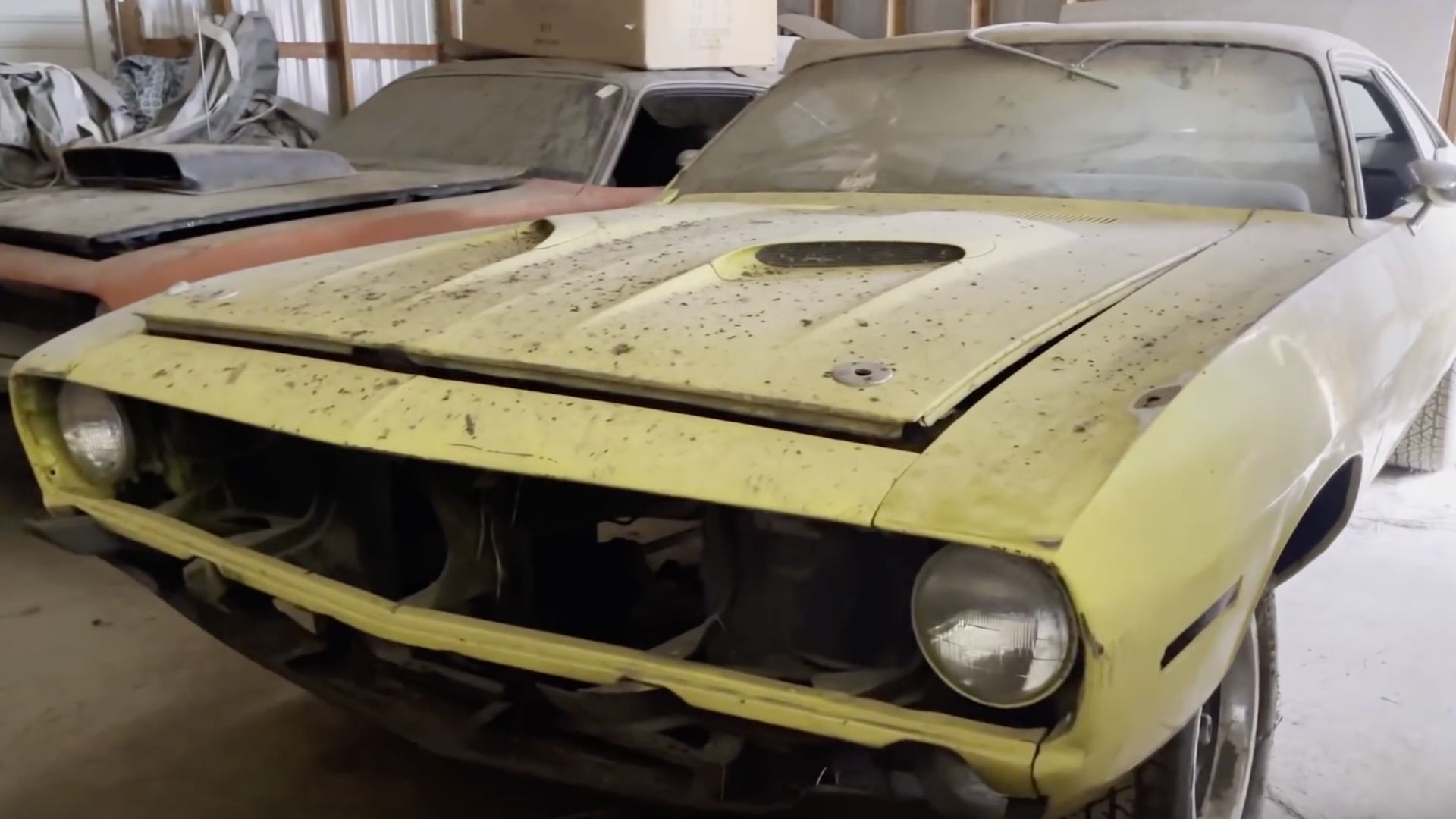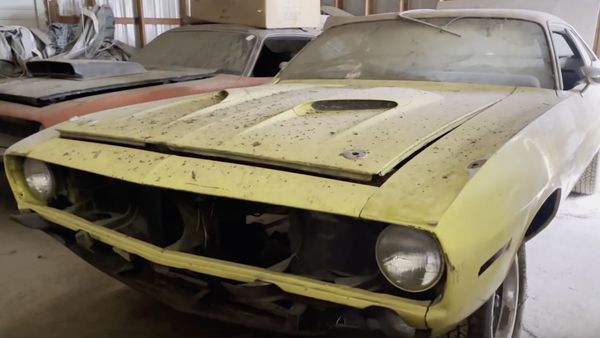 Sitting below the roof of this extensive warehouse property is a vast collection of American classics. Though the steel bodies may have some rest and the engines may not all work correctly, these fantastic machines finally have a home away from the junkyard. Upon first entering the building, you'll notice many vintage muscle cars such as three Chevrolet Chevelles, a 1971 Plymouth' Plymouth' Cuda, several Camaros, and what appears to be a few classic '60s'60s Chevrolet Impalas. But, of course, this is also accompanied by many more vehicles that show off the sheer volume of this collection.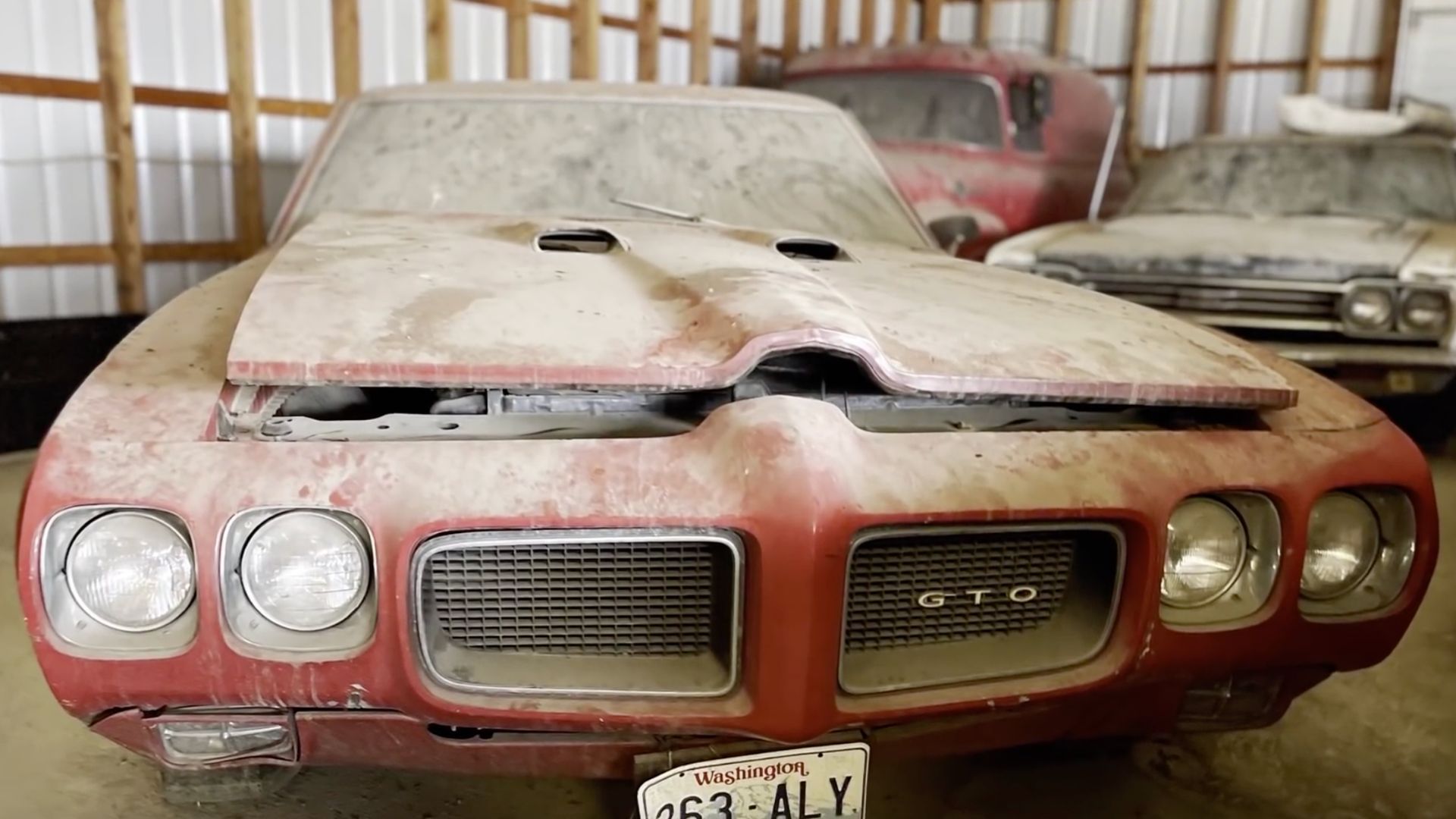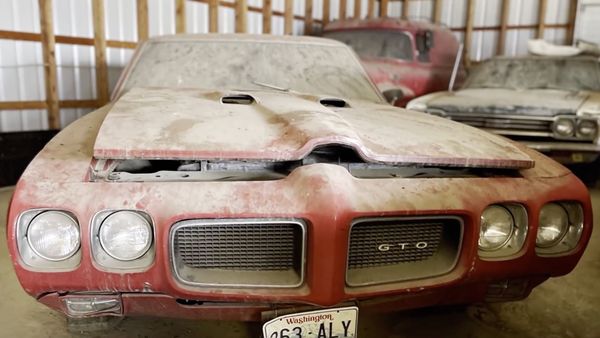 Some other vehicles that bless the interior of this sacred barn include the 1970 Dodge Challenger R/T S/E, which sports what looks like a vinyl top. This beautiful red dodge is also accompanied by more Mopar monsters such as the ''69-ish Plymouth Roadrunner and a few more ''Cudas and Challengers. Another insane vehicle held between the walls of this historic building is a Ford Mustang, which seems to be from around 1965. This wonderful collection has provided a home for so many classic American muscle cars such as these, and we hope he continues for quite some time.
---
Motorious.com would like to thank American Collectors Insurance for their continued support of the collector car hobby. As the highest customer-rated classic car insurance company in the industry, American Collectors Insurance provides innovative insurance products tailored to the unique needs of fellow Collectors.
Since 1976, American Collectors has specialized in protecting the passion of Collector enthusiasts of all types, including American muscle cars, antique/classic cars, hot rods, resto-mods, vintage cars, classic motorcycles and specialty collectibles including automobilia.
To see how much you can save on an Agreed Value insurance policy that will properly Protect Your Passion™, request a free quote online in seconds at AmericanCollectors.com.