Raw Power Meets Refined Beauty.
---
Unveiling a new addition to their hypercar series, Texas's Hennessey Special Vehicles introduces the Venom F5 Revolution Roadster, a masterpiece molded in raw carbon fiber. This breathtaking vehicle follows closely on the heels of its predecessors: the topless Venom F5 Roadster of yesteryear and this year's racetrack-adapted Venom F5 Revolution Coupe. Together, these cars epitomize the thrill of roofless driving and the precision of circuit racing.
Learn why granny stashed a Countach here.
Significantly, the Revolution Roadster boasts comprehensive enhancements compared to its Coupe counterpart. Its aerodynamics benefit from larger splitters at both ends, frontal dive planes, and a unique rear wing. These upgrades, coupled with a retuned suspension, novel wheels, and digital telemetry, underline its track-focused lineage. Notably, a central air scoop stands tall, channeling cold air straight to the F5's engine.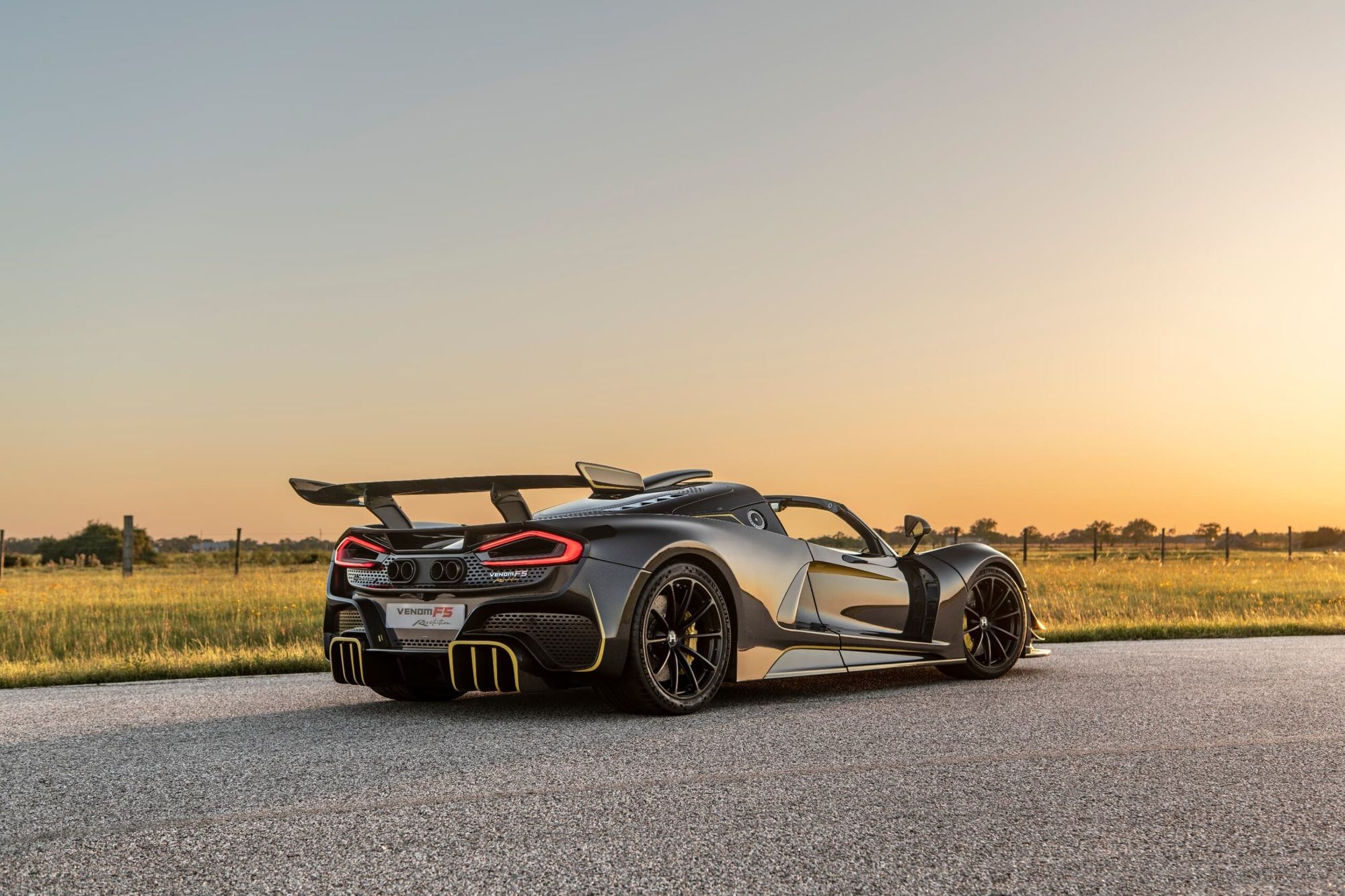 The Roadster sets itself apart with a detachable roof panel, constructed from sturdy carbon fiber composites. Fully guarded against weather fluctuations and draped in plush Alcantara, this lightweight 18 lb (8 kg) roof can be easily managed by a single individual.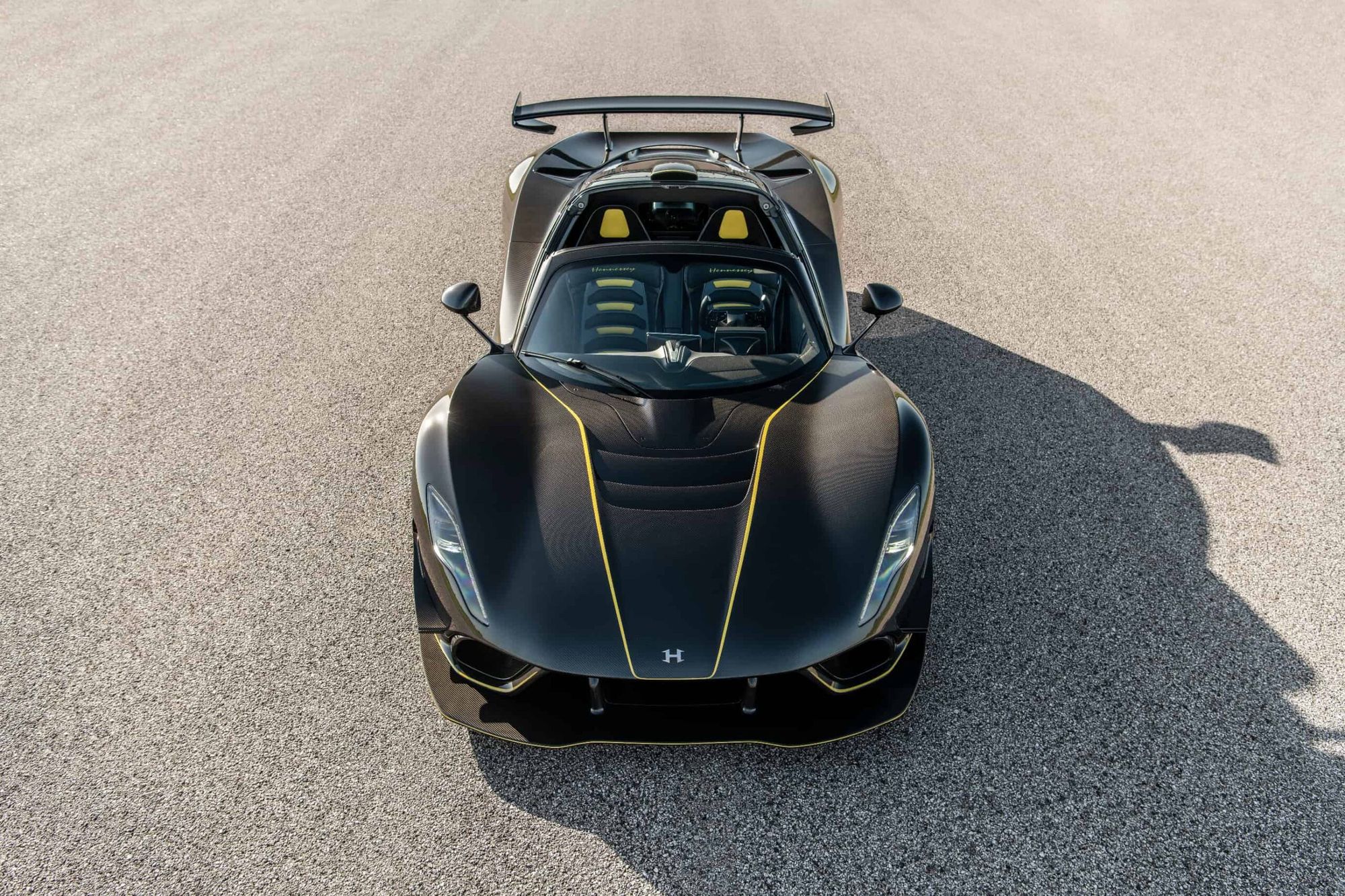 Consistent with the Venom F5 lineage, the heart of this beast is Hennessey's legendary twin-turbocharged 'Fury' V8, delivering a staggering 1,817 bhp. The robust engine, a masterpiece in its own right, sits proudly on display behind a tempered glass window, quadruple the strength of regular glass. Nestled within a removable carbon fiber cloak, the engine's heat extraction holes mirror those on the vehicle's rear.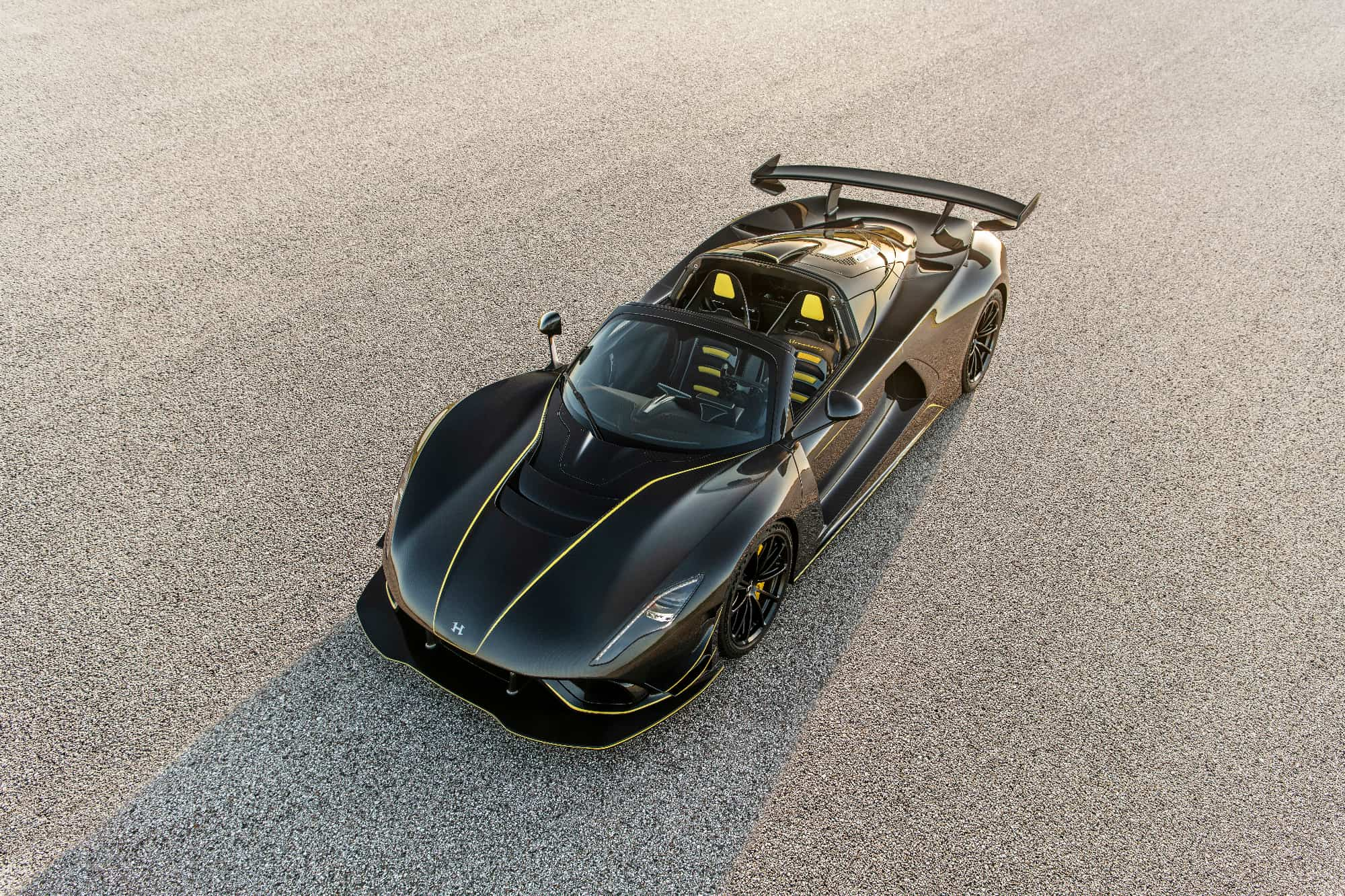 At its debut in The Quail, a Motorsports Gathering, the world gets its first glimpse of the limited 'Bare Carbon' series, showcasing a meticulous hand-laid carbon fiber pattern, coated for protection and adorned with vibrant paint to offer a visually arresting experience.
John Hennessey, the visionary behind the brand, remarked, "The Venom F5 Revolution Roadster seamlessly merges the thrill of open-air driving with track-level performance. This first model, custom-built for a discerning client, showcases our meticulous bare carbon finish. This vehicle isn't just a machine; it's a piece of art, delivering both visual splendor and unparalleled power."
With the Roadster joining the elite Venom F5 line-up, each model carves its niche. Whether it's unmatched speed from the F5 Coupe, the immersive experience of the F5 Roadster, or the track dominance of the F5 Revolution, the Roadster amalgamates the best of these worlds.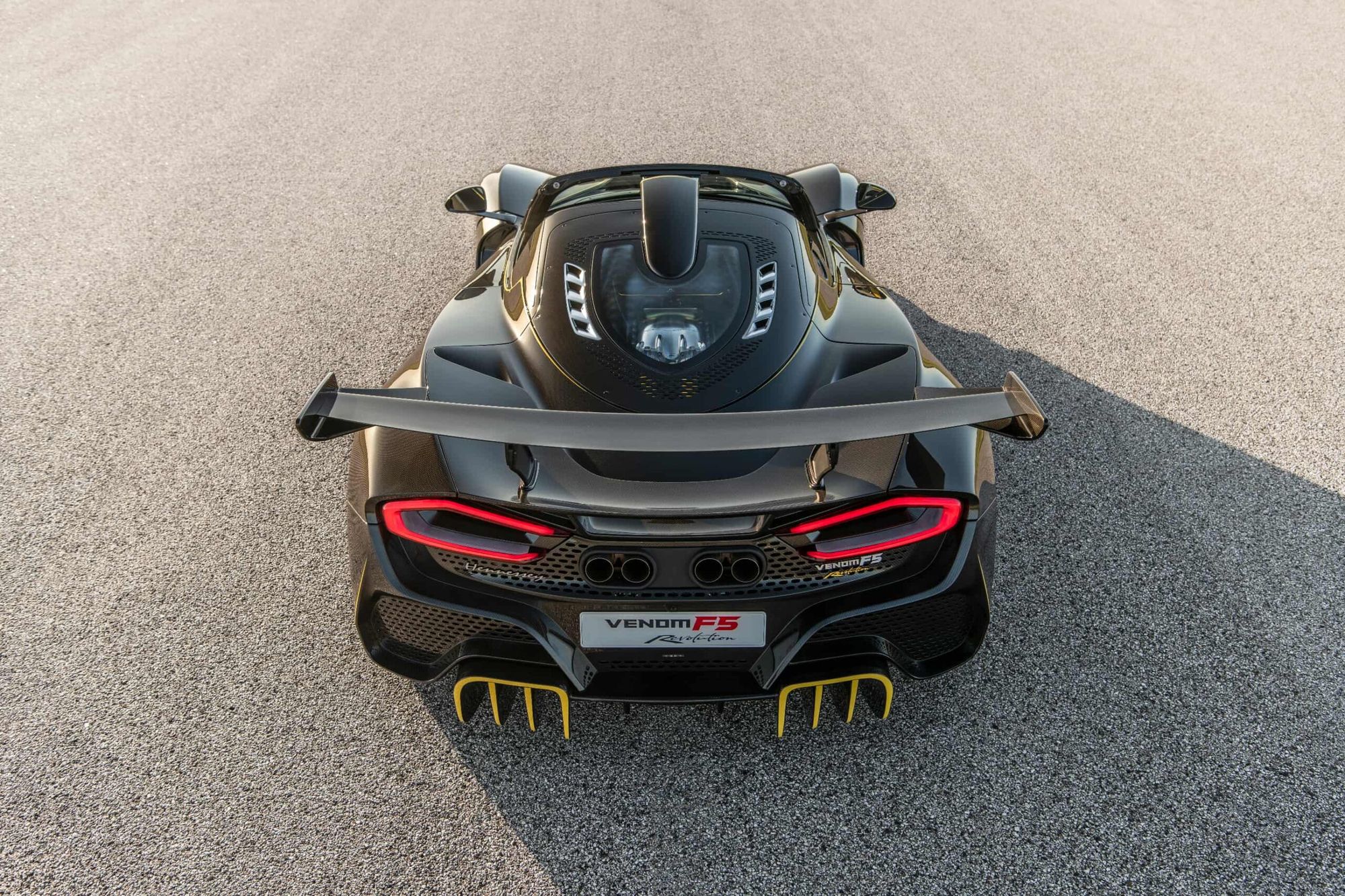 Set to make its grand public appearance on August 18 during Monterey Car Week 2023 at The Quail, A Motorsports Gathering, the $3M Venom F5 Revolution Roadster's limited 12-unit production is already spoken for, making it a paragon of exclusivity.