A few seemingly small changes totally transform the look of AMC's most distinctive muscle car.
---
We love muscle cars here at Motorious, but we readily admit that we don't give enough love to AMC around these parts. We're trying to change that here, but some AMC loyalists may not love what we've got to show you today.
Thankfully, it's just a rendering. That may make some AMC fans feel better about the fact that this custom Javelin has a supercharged 6.2 liter V8 from a Dodge Hellcat.
Carscoops turned us on to these renderings from digital artist Abimelec Design. The engine isn't the only controversial feature of this fantasy custom. The AMC Javelin's trademark long nose has been shortened. In some ways, it looks better, but in other ways, it looks sort of wrong.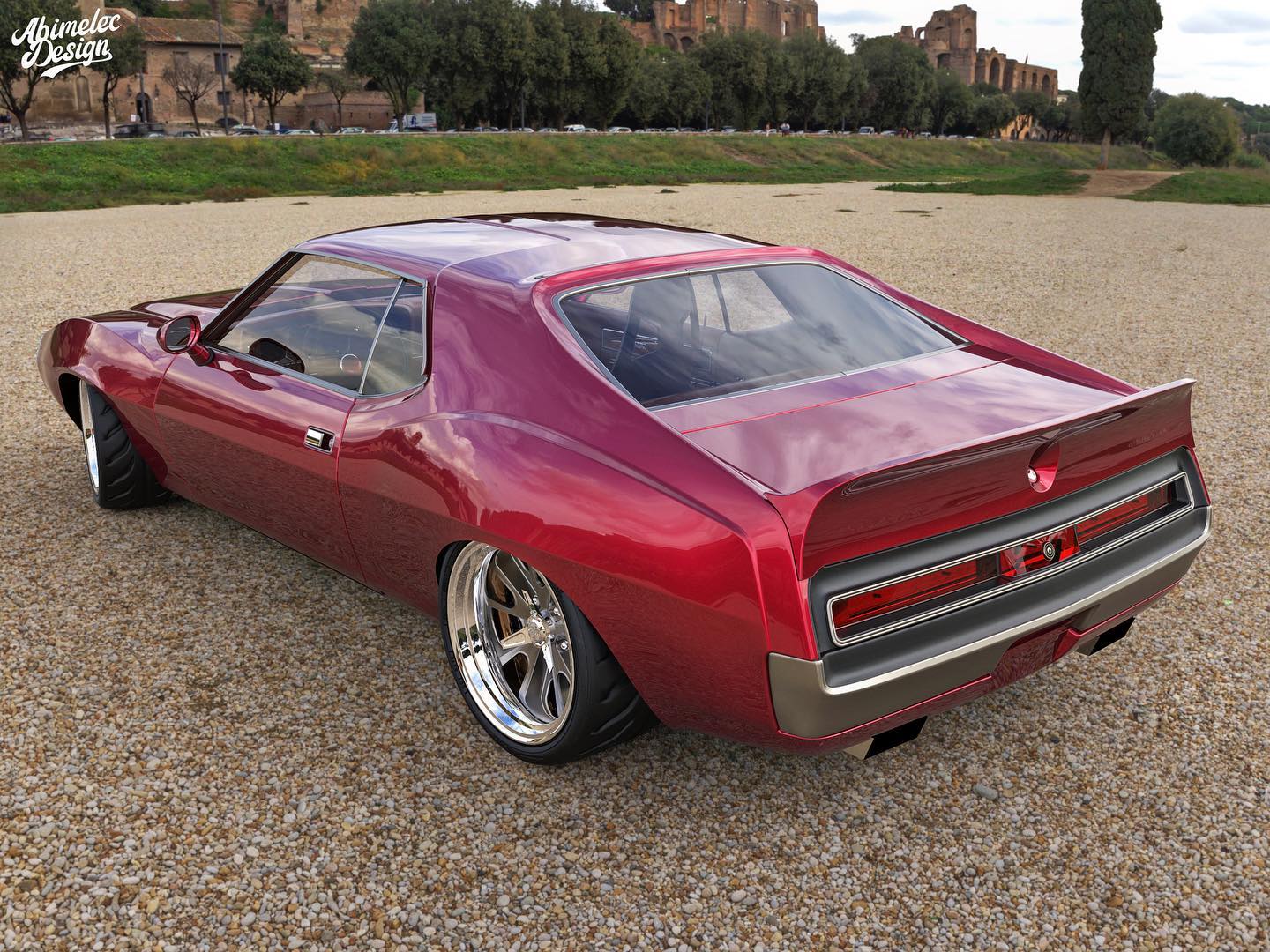 The Javelin has been updated in a few other ways that are considerably more subtle. Besides the lowered stance and big wheels, you'll find other modern touches, too.
There are LED lights throughout, and a ducktail spoiler that really sets off the lowered body. It also accentuates the newly reworked proportions of the Javelin body. You'll also find a subtle front lip spoiler and a cowl hood. The cowl is probably necessary to clear that supercharged Hellcat engine.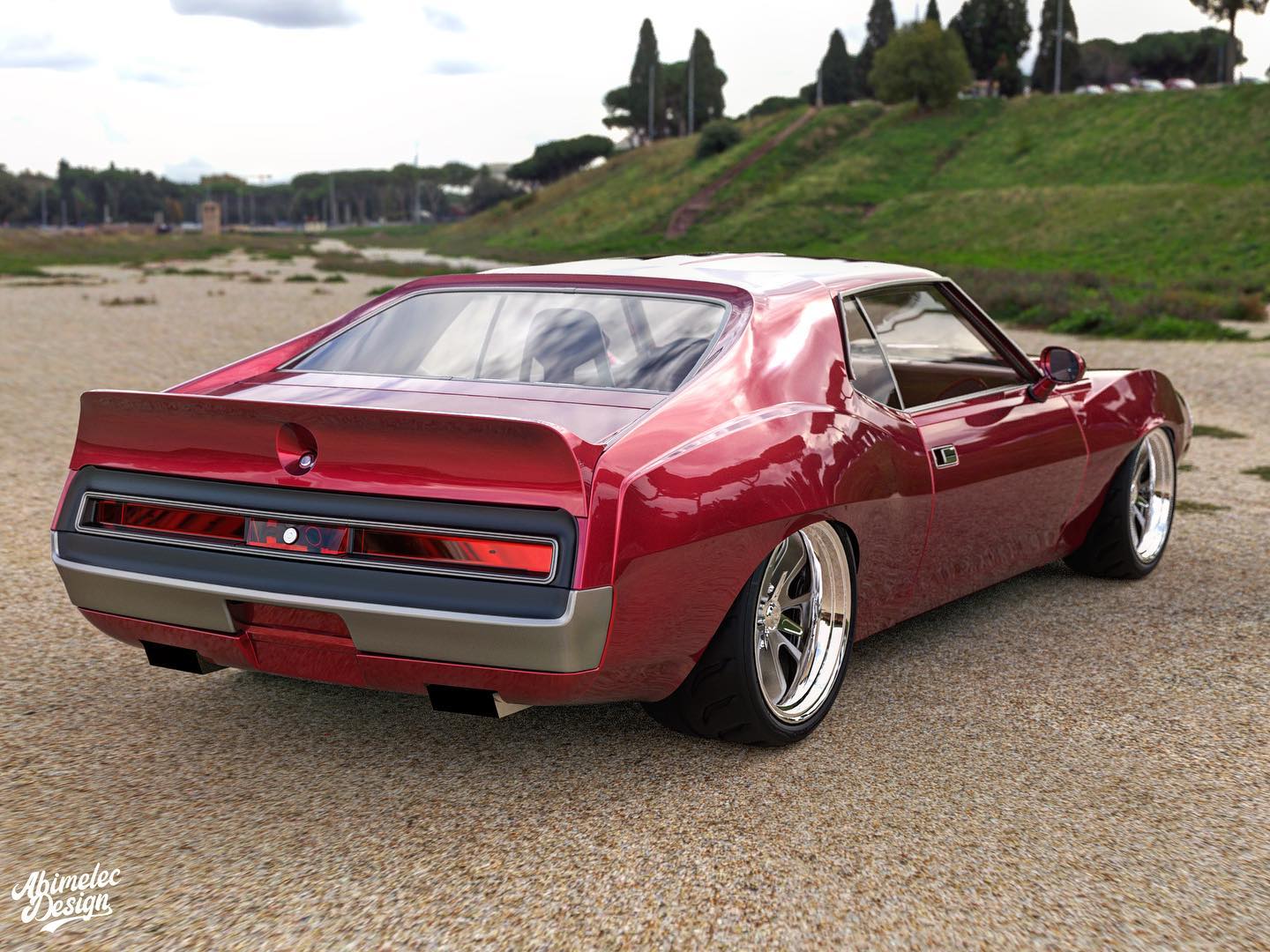 We also really like the rectangular exhaust tips that tuck into the smooth rear apron. Abimelec Design didn't go too crazy with the exterior modifications. That helps to make the shortened nose less apparent.
We'd love to see something like this in real life, albeit with the original nose and AMC power under the hood. We're big fans of the Pro Touring treatment on muscle cars, and we always like to see something different. This Javelin scratches both of those itches for us.