Nobody better let Kevin Hart get close to this car!
---
Purists can complain, but restomods are downright awesome, if done right. That's definitely the case with Havoc, a 1970 Dodge Challenger that's been bagged and is pushing a monstrous 2500-horsepower. During the American muscle car heyday there was nothing like this, except for that beautiful shape.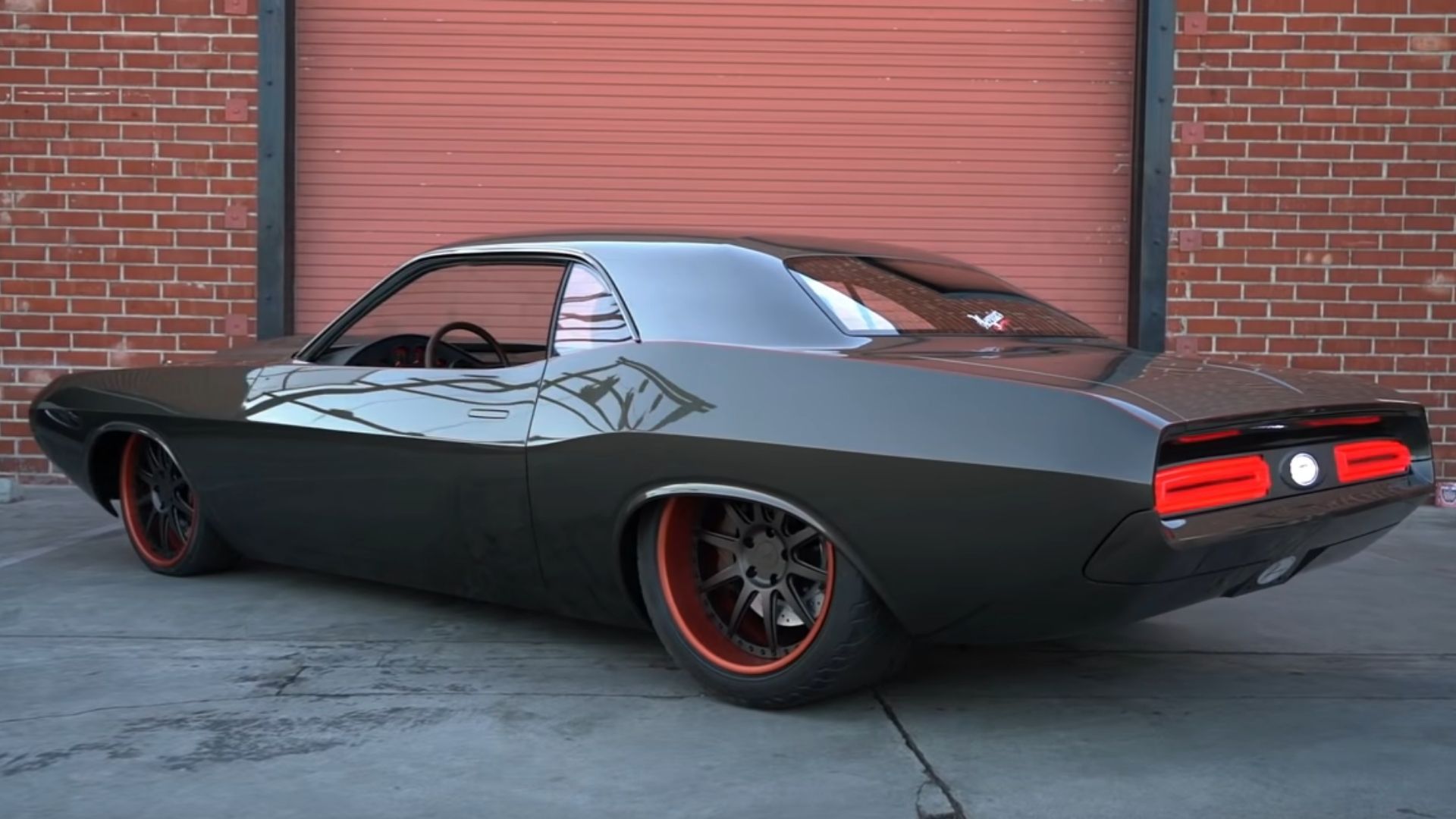 If you're thinking this Mopar looks familiar, you might be remembering it from the 2019 SEMA Show. It was featured in the Meguiar's booth. Back at the show people could just look at it, but we finally get to see the car in action.
YouTube channel AutotopiaLA has a lot of seriously cool cars featured, but Havoc is a standout even among the best. Everything about this Mopar is tight, from the smooth-as-butter exterior to the nicely appointed interior. Even under the hood is an incredibly well-composed presentation.
Then there's the performance end of things, which is just off the charts. The car rides on a Roadster Shop chassis and has airbags, so nobody is going to bottom out unless they're completely careless. Under the hood is a 572ci all-aluminum Hemi V8 with ProCharger F3R supercharger bolted up. The fact it's pushing 2500-hp is just ridiculously wonderful.
Progress is a good thing, especially when it pays respect to the past. Nobody could have done a build like this in 1970 or even in 1990. And while there's modern tech like LED lighting in the engine compartment and an iPad embedded in the dash, it doesn't go overboard. After all, there's still a manual transmission to keep you feeling connected to the machine more intimately than flapping some paddles on the steering wheel.
The only truly scary thing about Havoc is that some celebrity like Kevin Hart might buy it and then get in a horrific accident. We don't need restomod muscle cars getting a bad name from one highly-publicized incident of stupidity and lawmakers salivating as they plot what regulations they're going to slap on the industry.