And has looks to kill…
---
The Ford Galaxie 500 is an iconic personal luxury vehicle for its performance, style, and comfort features. Incredibly, this car reached heights in the automotive community shared by vehicles like the Cougar and even some Lincoln vehicles. That's why they are so prevalent in today's classic car collector world and why you've probably seen one or two at a local vintage car meet. However, we doubt you've ever seen a Galaxie with as much power and work as this incredible 1964 Ford Galaxie 500 as it sports one of Ford's most significant Nascar V8 engines.
Watch the latest Motorious Podcast here.
Under the hood of this wild-looking muscle car is a massive 427 ci SOHC V8 engine, which was initially designed by Ford to compete in NASCAR. However, because the powerhouse was intended for the circle track, they didn't use it in production vehicles which made NASCAR disqualify the V8 for competition. Ford could have then begun producing cars with the motor, but it had 650 horsepower, and they didn't like the liability that the figure carried. That means that this engine was one of the originals built by Ford specifically for NASCAR.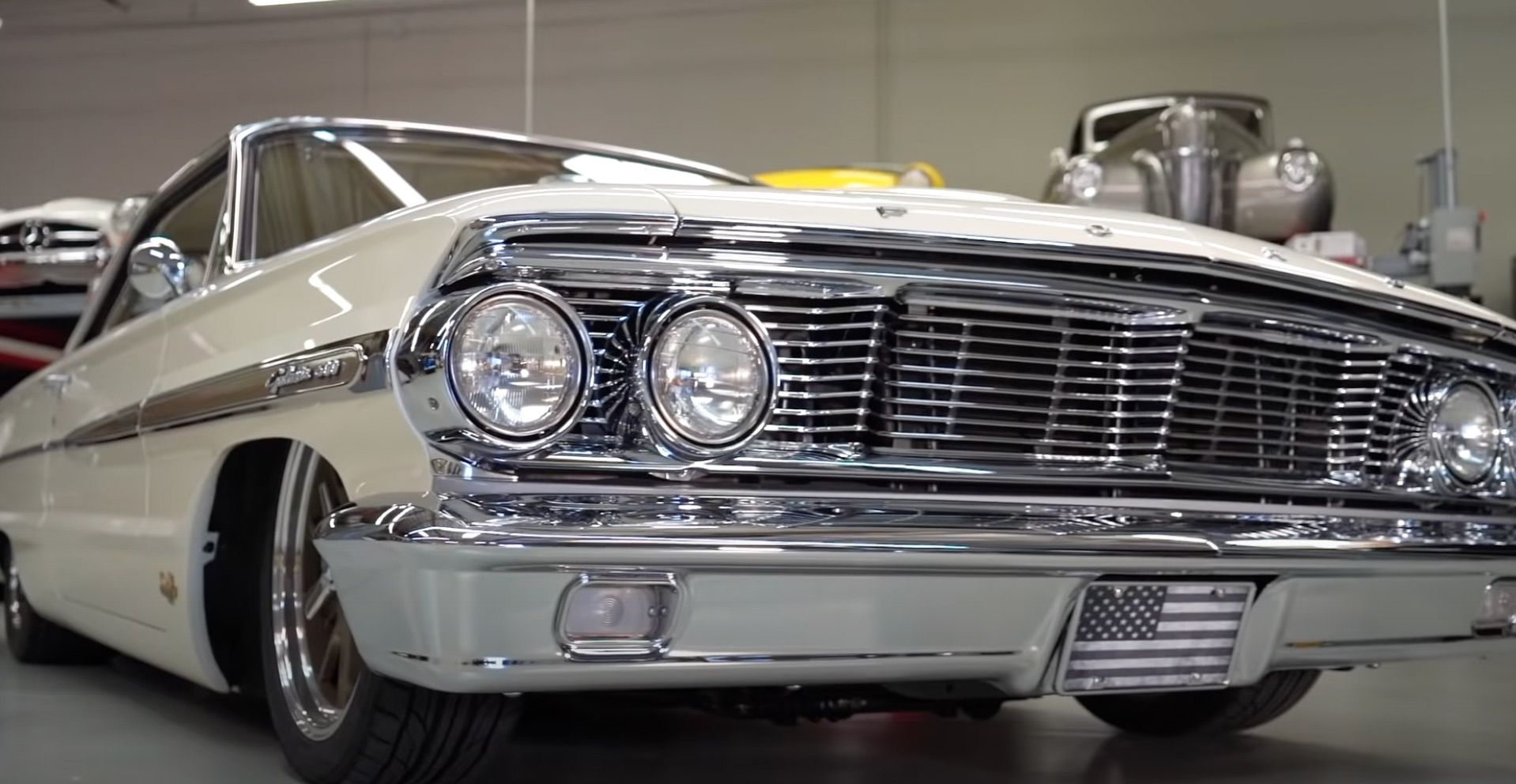 Along with the incredibly rare V8 under the hood, the car also has a few custom pieces meant to trigger a response from Galaxie fans everywhere. Some of the more noticeable changes included switching the fiberglass hood out for a steel one and shrinking the bubble/cowl to fit the low-profile look. The cutting-edge suspension work also contributes significantly to the sleek exterior, and some reshaping of the bumper designs ties everything together nicely. A lot of work kept most of the original style while adding a whole new personality to the car, and this car does it perfectly.