It's all for a good cause…
---
With the 2023 Barrett-Jackson Scottsdale auction starting in mere days, there's plenty to get excited about, including this year's batch of charity auctions. Two charity lots stand out from the others: 2024 Ford Mustang GT Fastback VIN 001 and 2024 GMC Hummer EV Edition 1 SUV VIN 001. That's right, someone lucky will be able to add to their collection the first production S650 Mustang and/or the first production SUV version of the all-electric Hummer.
Learn why Dodge is still a rebel here.
Among the pony car faithful, there's plenty of excitement for the 7th-gen Mustang, especially since the GT returns with the Coyote V8. That combines with a more aggressive exterior and a more modern interior.
What's really great about this lot is the lucky winner gets to choose the exterior and interior colors, interior features packages, and which transmission they want (we recommend the manual). In other words, you can get the car just the way you like, or configure it in a way that's appealing to a wide swath of enthusiasts, not that it really matters since people will always be interested in VIN 001.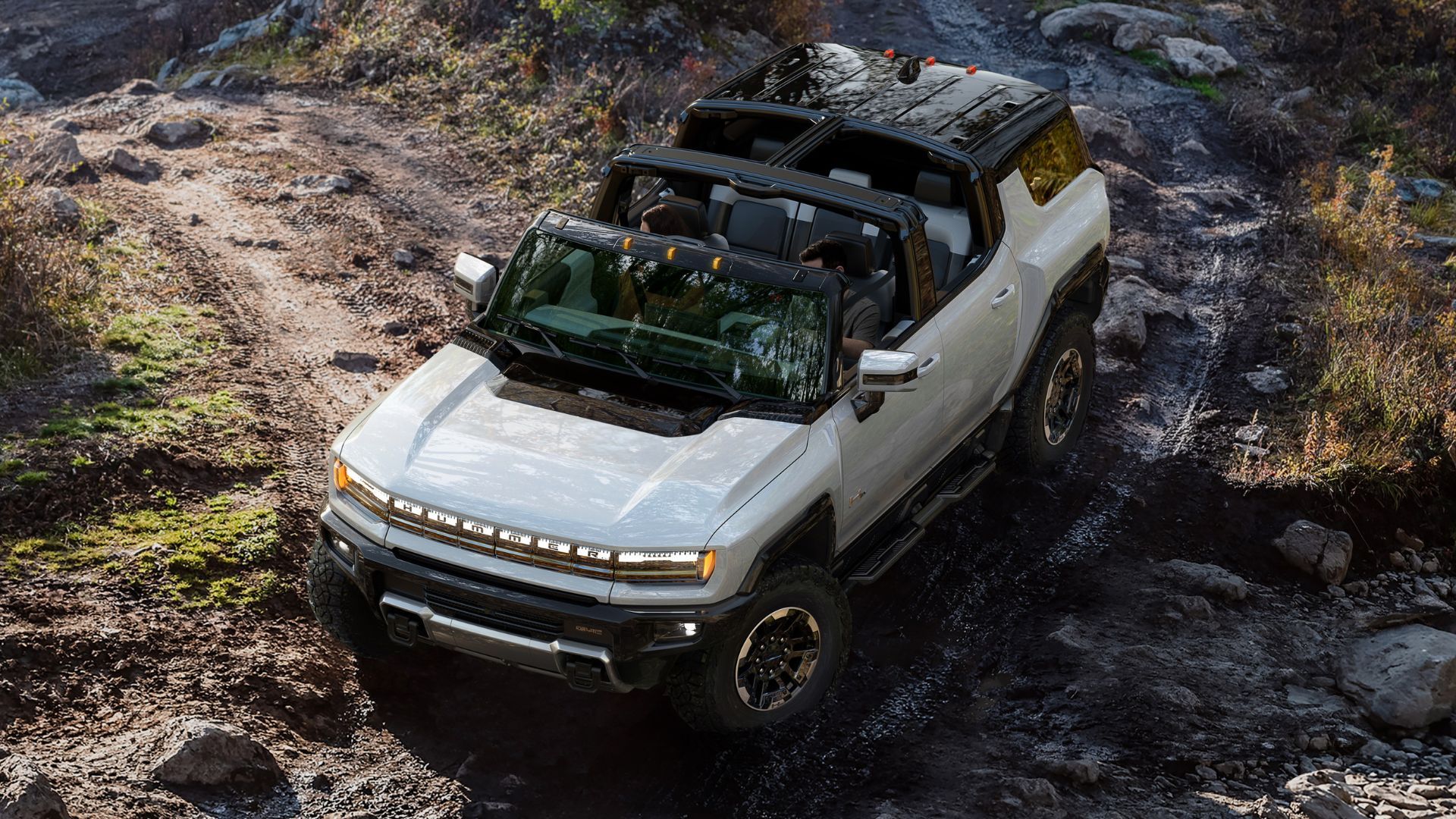 We've already seen the GMC Hummer truck in action, but now the SUV version of the all-electric luxury vehicle is joining the lineup. This one should cause quite the stir just with the novelty factor alone, not to mention collectors who would love to sink their teeth into something so desirable.
GMC has loaded this EV SUV with a three-motor e4WD system which sends the estimated 850-horsepower and earth-shattering 11,500 lb.-ft. of torque to all four wheels for the ultimate in control on any surface. Not only does this thing come with four-wheel steering, it also has a CrabWalk feature for diagonal driving so getting around obstacles is easier.
Both of these lots should auction for plenty of money. The entire hammer price for the first S650 Mustang will go to JDRF for diabetes research and advocacy. As for the Hummer, the cash will be going to Tread Lightly, which advocates for responsible off-roading practices.
Images via Ford, GMC