Found buried in snow, this 928 gets a new lease on life…
---
It's amazing how a car which once was beloved by its owner can one day be essentially forgotten. That's the apparent story with this 1988 Porsche 928 which was found buried in the snow on the side of the house. In other words, it seemed to be abandoned. While it sat outside for what's believed to be 15 years, it accumulated all kinds of grime.
The Motorious Podcast brings the interesting and odd stories of the auto industry to life. Check out the latest episode here.
The guy who found the car negotiated with the owner for 6 months before finalizing the deal. That's where AMMO NYC comes in. If you aren't familiar with this car detailing service, they take on plenty of grimy jobs like this one. Before doing anything else with the Porsche 928, it needed a deep cleaning. To see all that grime washed away and be replaced by sparkling paint and brightwork is amazing.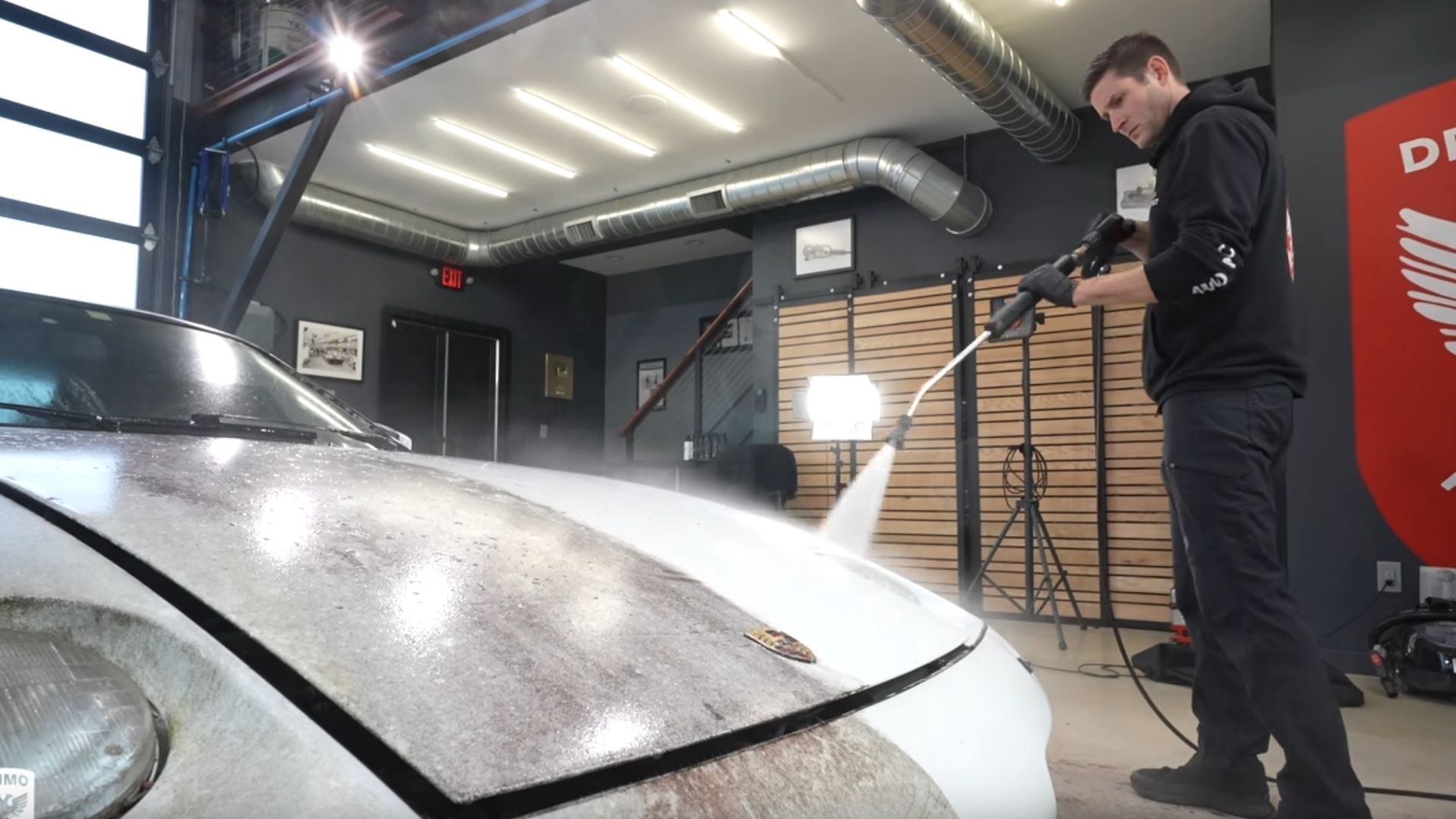 For a long time, too many people looked down on the Porsche 928. Sure, there are still some who do today as they compare it to the 911 and find it wanting. But there are more enthusiasts who seem to understand what the 928 was all about and why that matters today.
If you don't know, the 928 was the first production Porsche to use a V8 engine. Not only did it forego the flat engine layout and get two to four more cylinders than its brand siblings, the 928 had the engine up front like so many other sports cars. The 911 fans immediately cried blasphemy because to them, Porsches all had to use a flat engine mounted in the rear if not mid-ship. The other way was not only wrong, it was offensive.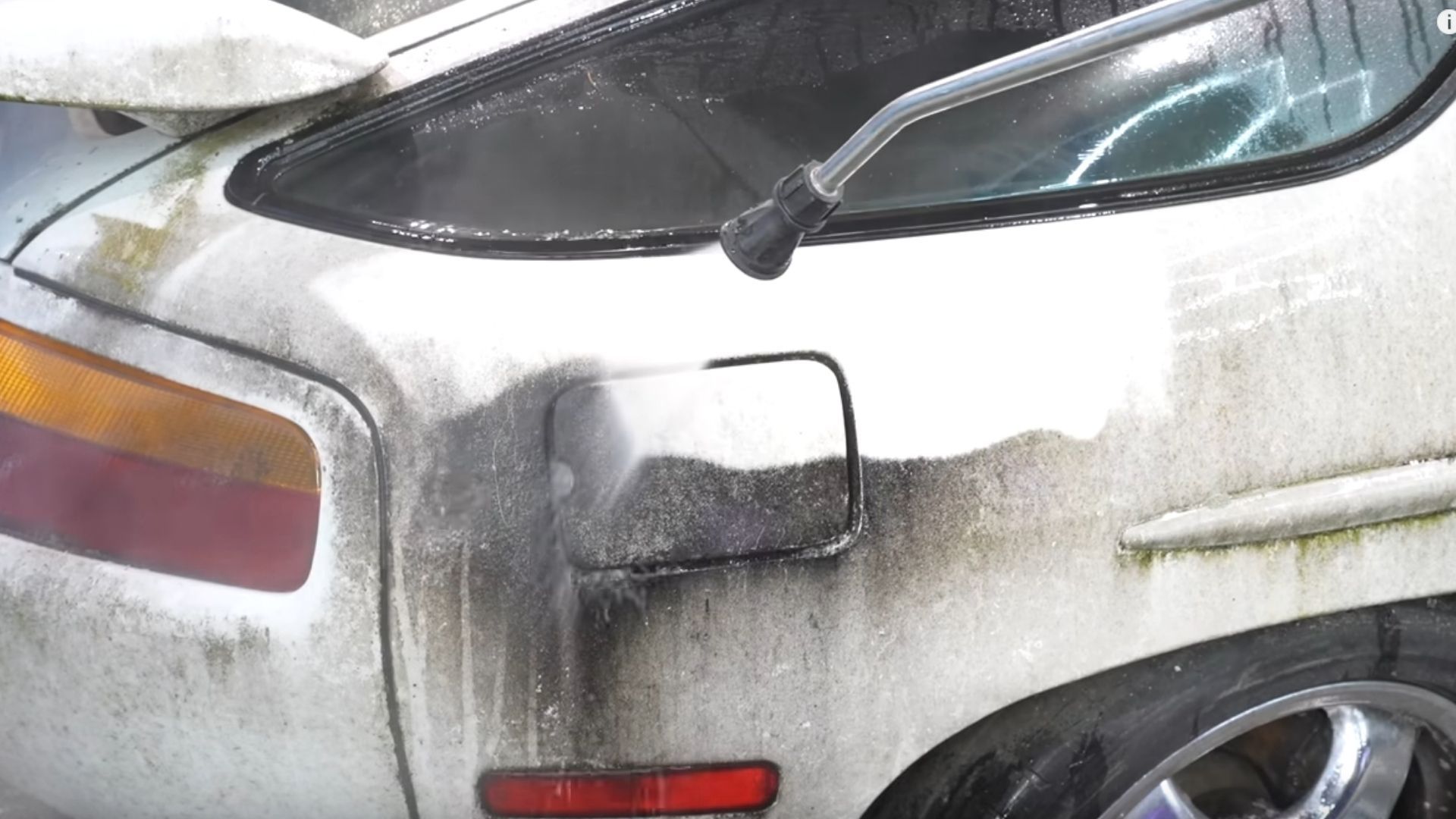 Today, we have several Porsches which use the wondrous V8, like the Cayenne, Panamera, and 918 Spyder. If you haven't driven a V8 Porsche you are truly missing out. It's great to see one of the 928s being treated with respect after it was abandoned all those years, honoring the legacy it represents. Plus it's satisfying seeing all that built-up grime get washed away. Check it out.