What started as a 1969 Chevy Camaro has become something entirely different…
---
For a lot of enthusiasts, a largely factory-original 1969 Chevy Camaro would be a dream car. However, Sean Smith Design doesn't do commissions for average folk, having worked with the likes of Ringbrothers, Speedkore, and Saleen on high-end projects. That helps explain why this restomod wears not only an unbelievably smooth body but the Silver with Liquid Champagne paint job with Stain Charcoal Grey accents is something one normally wouldn't expect on a muscle car.
Check out more restomods here.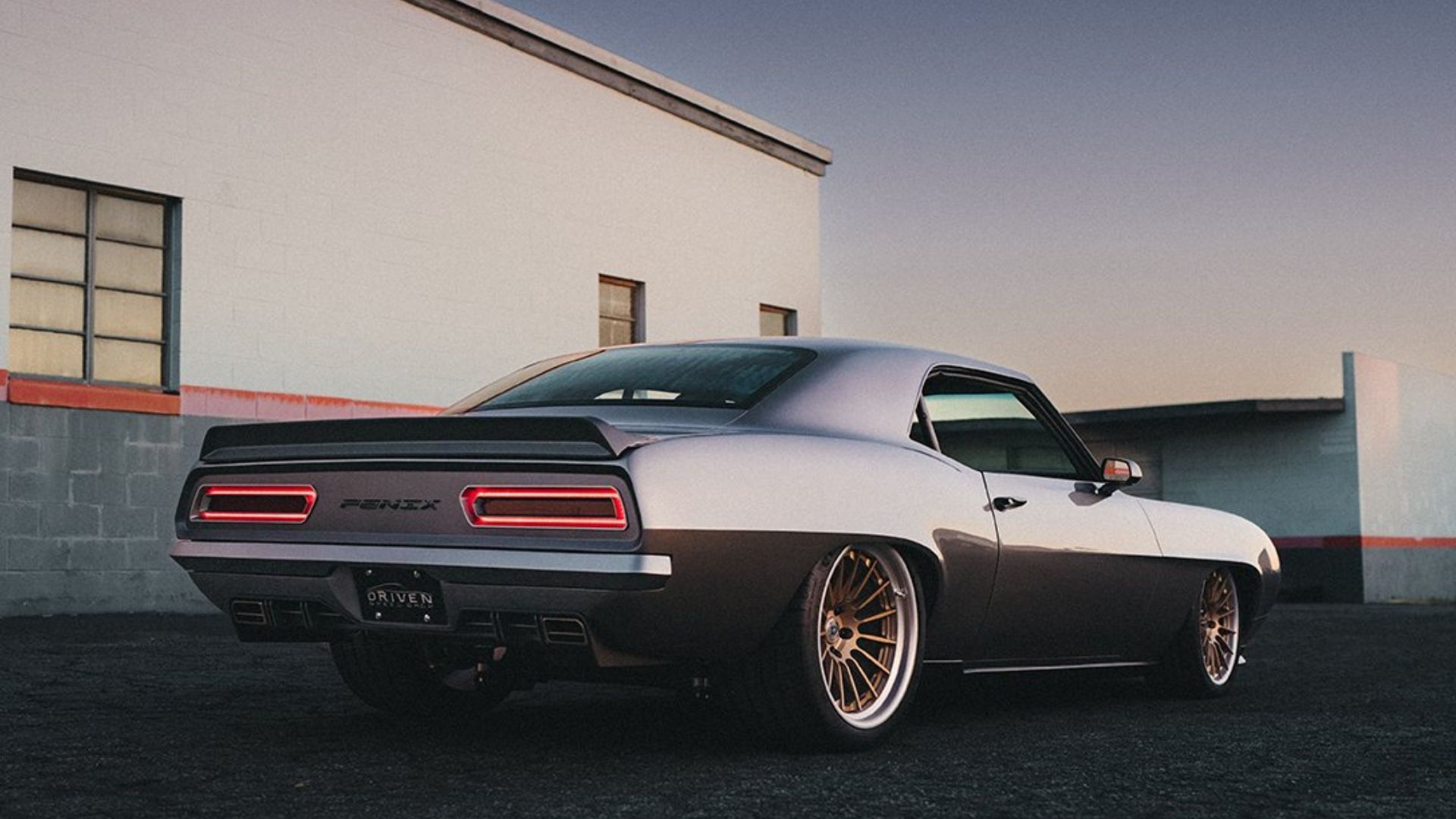 That's right, this '69 is most likely out of your buying power. However, the lucky owner will be getting more than just a pretty face. Housed under that silky smooth hood is a supercharged 7.0-liter LS V8. Tuned by Wegner Motorsports, the engine produces a pulse-pounding 1,180-horsepower.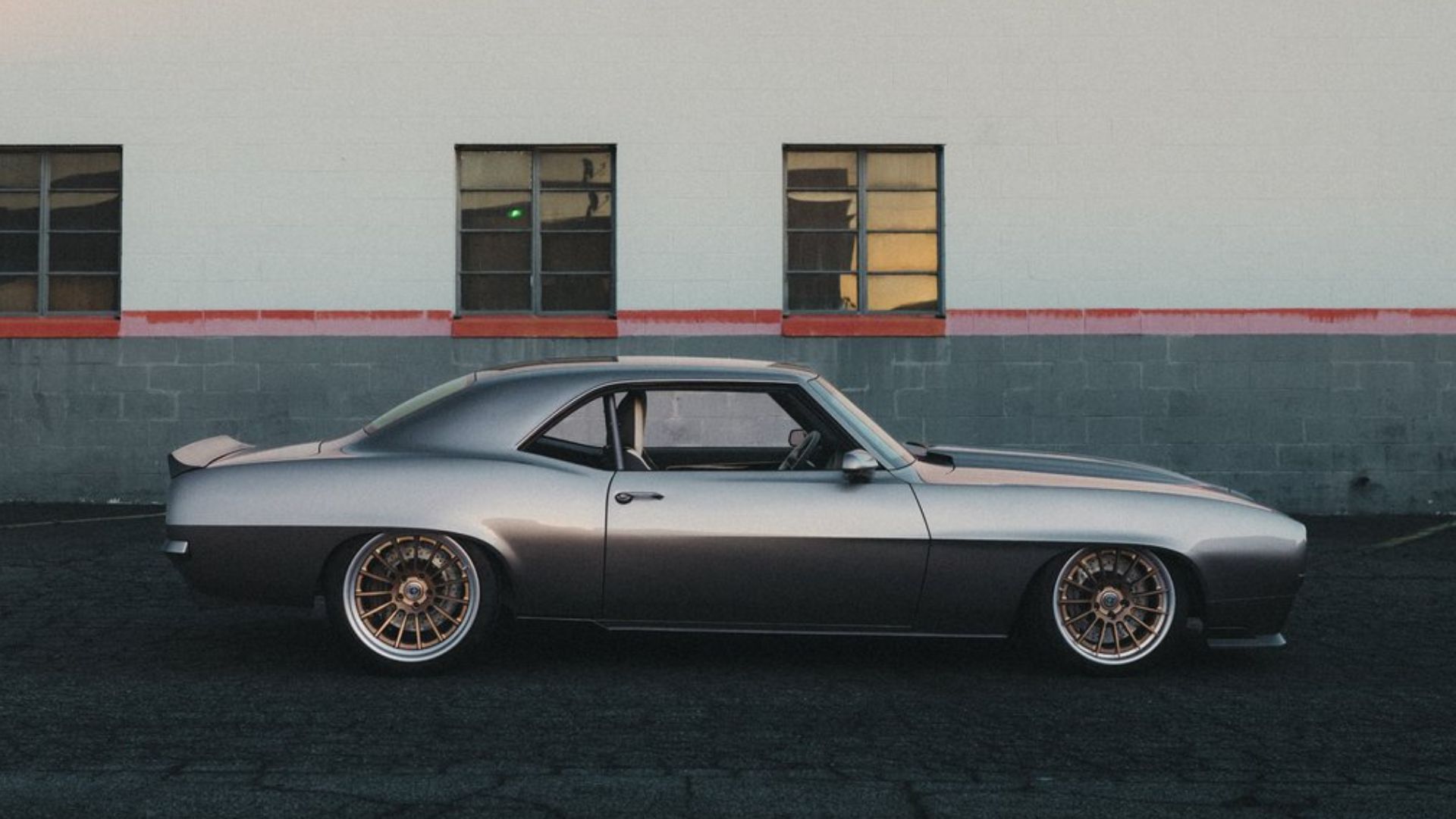 These days, a mill so perfect is often ruined by the transmission choice. However, Fenix sticks the landing with a 6-speed Tremec. Providing the appropriate rigidity for all that power is a Roadster Shop Fast Track chassis. Up front is an RS Fast Track suspension with spindle and hub assemblies donated by a C7 Corvette.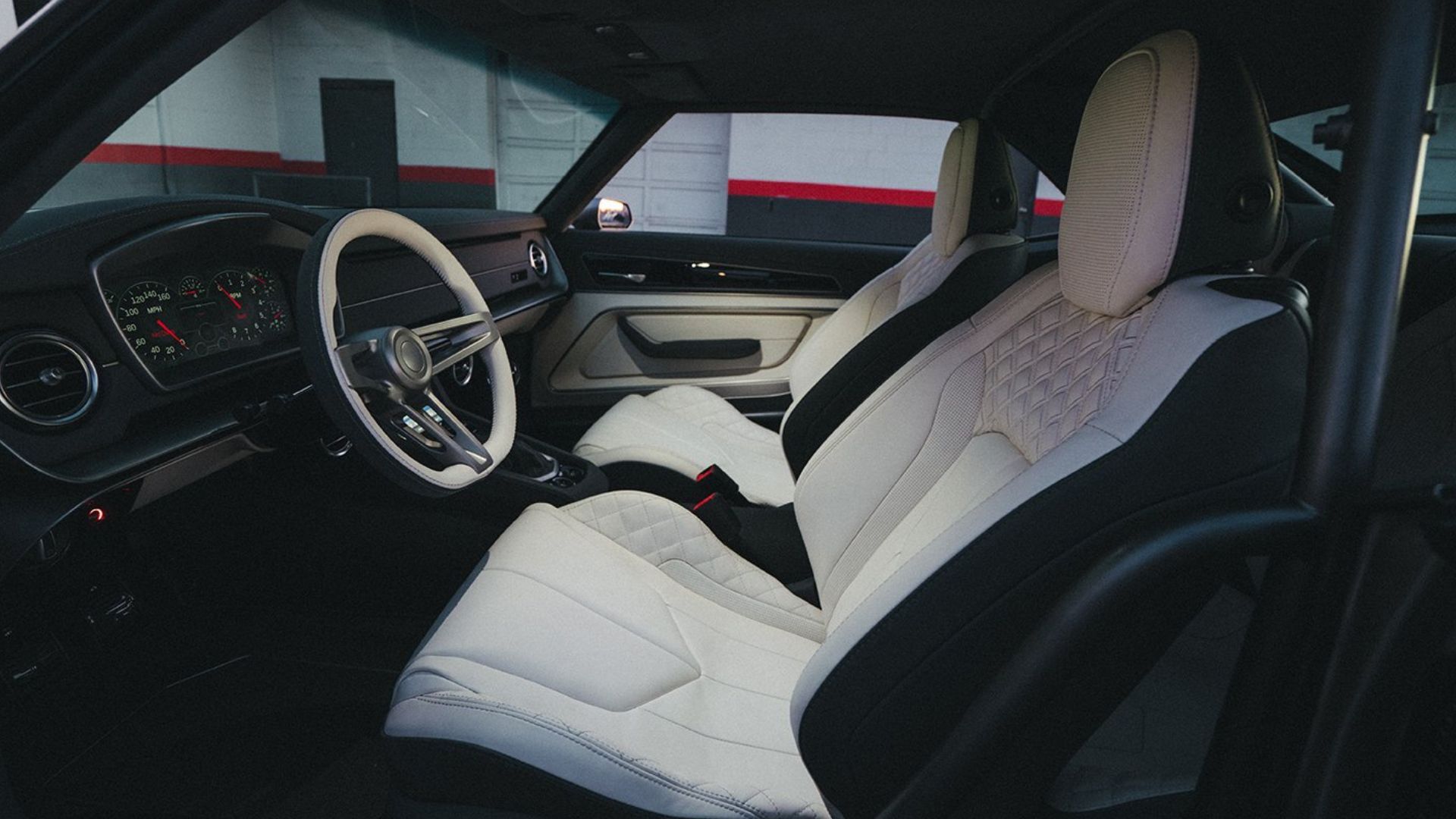 To keep things even tighter, there's a 1/25-inch splined front sway bar with end links also donated by a C7. What's more, the frame is fabricated out of 10-gauge boxed steel. Baer six-piston pistons and 14-inch rotors from Baer ensure solid braking power.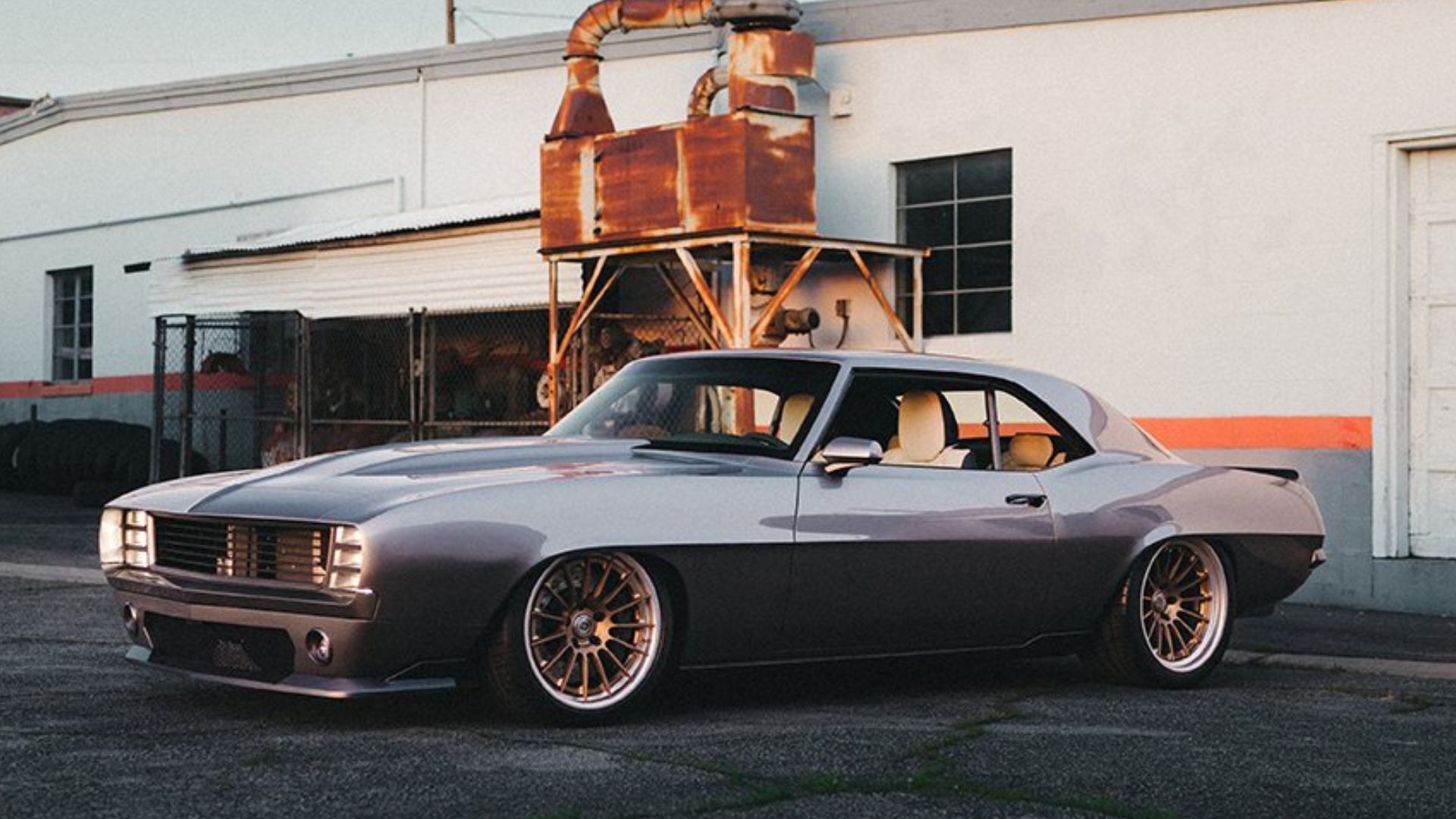 As a true restomod, the Fenix Camaro comes with quite the opulent interior. Drawing obvious inspiration from European vehicles, it features a custom dash, door panels, and center console. Charcoal Grey and Crème leather adds a level of sophistication that might not square with the blue collar origins of the Camaro, but this client obviously wanted that strange marriage.
Images via Sean Smith Design