What a cool car.
---
n a blend of audacity and style, daredevil Evel Knievel's iconic 1972 Cadillac Eldorado wagon is ready to jump into a new owner's hands!
Check out the General Lee jump put on by Jay Leno's Garage here.
Well, if you've ever been gripped by Knievel's death-defying motorcycle stunts between 1965 and 1980, you'd know that the man was all about flair and fearlessness. A staggering 75 ramp-to-ramp motorcycle leaps later, he was not just Evel by name but also by nature, wooing audiences globally and etching his name into the annals of daredevil history.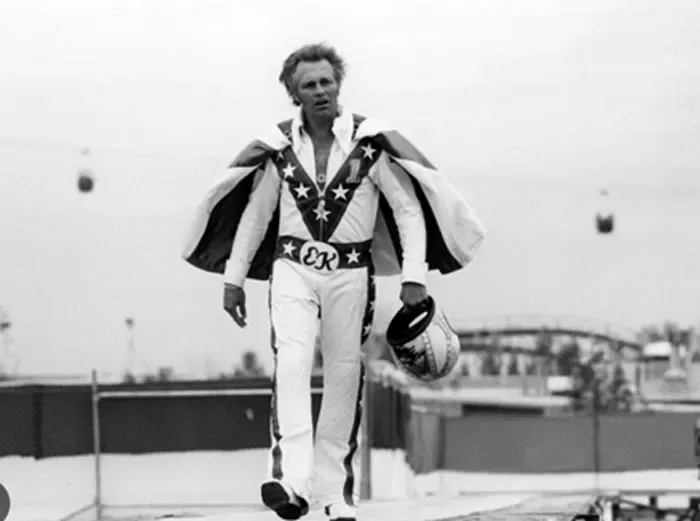 Yet, away from the glaring spotlight and roaring crowds, Knievel had a more grounded, though no less stylish, mode of transportation. He cruised around in his 1972 Cadillac Eldorado Station Wagon. A rarity even in its heyday, the Caddy was more than just a vehicle for the legendary performer; it was a statement. It represented a blend of luxury and individuality, much like Knievel himself.
Now, thanks to Bonhams|Cars, this piece of motor and pop-culture history can find a new home. The question remains: Do you have the daring spirit to bid on this rare beast?
Who knows, maybe owning a piece of Knievel's legacy might inspire a bit of everyday daredevilry in you too! But, perhaps just stick to daring fashion choices or trying that spicy dish, and leave the motorcycle jumps to the professionals. Happy bidding!