Yeah, it's got a hemi…
---
Don't tell some of your Mopar friends, but Chrysler isn't the only brand with a hemi engine. Hemispherical combustion chambers have been championed by Mopar for some time, but other brands have used them in the past, including some aftermarket manufacturers. That's why even though this 1966 Chevy El Camino has an LS V8 under the hood, it's also a hemi, and it's all thanks to Arias.
Watch the latest Motorious Podcast here.
Arias Pistons is a name which will stir up plenty of memories for many a gearhead. Founded in 1969 by Nick Arias Jr. it was the results on tracks across the nation which made the brand popular. Then in 1972 Arias came out with hemi cylinder head for Big Block Chevy V8s, causing a big stir in the hobby. Arias went on to create his own engines. Much later, Arias created hemi cylinder heads for LS engines, which is what this '66 EL Camino is running.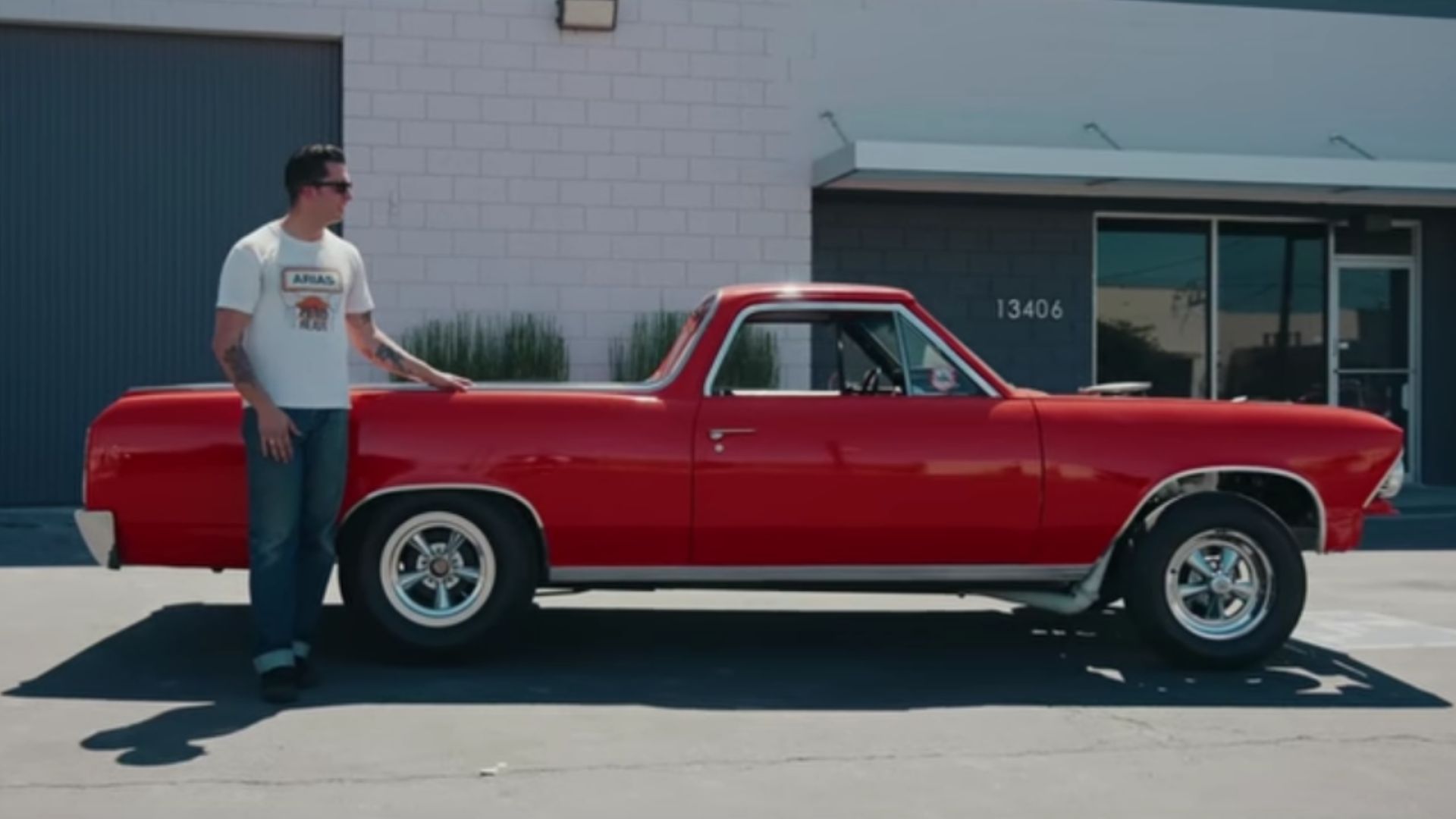 In the included mini documentary, we learn the owner and builder of this El Camino is in fact Justin Arias, grandson of Nick. He humbly says he's not a car builder, but he seems to have done a good job with this ride. Perhaps he feels the weight of his grandfather's legacy and that's understandable.
Too often we see stories run by other automotive outlets that the youth today aren't interested in classic cars. We strongly disagree. Instead, we believe classic cars have become too inaccessible to your average kid thanks to wildly inflated prices. Guys like Justin help prove that plenty of Gen Y and Gen Z would love to drive something old and analog because they're a connection to the past they deeply yearn for. Justin even says he wish he grew up back in that period of time.
We don't want to give away too much about the video because it's a great piece of entertainment, so check it out for yourself. At under 13 minutes, it's totally worth the time.