It's like it was frozen in time…
---
We all know that the late 1960s were some of the most significant times that Ford had seen up to that point. The Mustang had just trotted its way into the public view, and the tides were turning in the brand's favor. This iconic pony car became a piece of American automotive history in its beginning years, with even the first models being heralded as innovative and unique for their time. With all that in mind, it's easy to see how the Mustang would later become one of the nation's favorite pony cars to ever see the road.
Watch the latest Motorious Podcast here.
This particular vehicle showcases all of the changes which Ford made in 1965 compared to 1964 because of the car's initial success. One significant addition to the lineup was that of a V8 engine which was a stark contrast to the original straight-six machine, which would have been featured in most 1964 models. Under the hood of this Mustang is the 289 cubic inch V8 engine which was a pretty reliable and powerful engine for its time. This is an enticing prospect for most buyers who know their stuff primarily because of the low mileage featured on the odometer of just 58,000.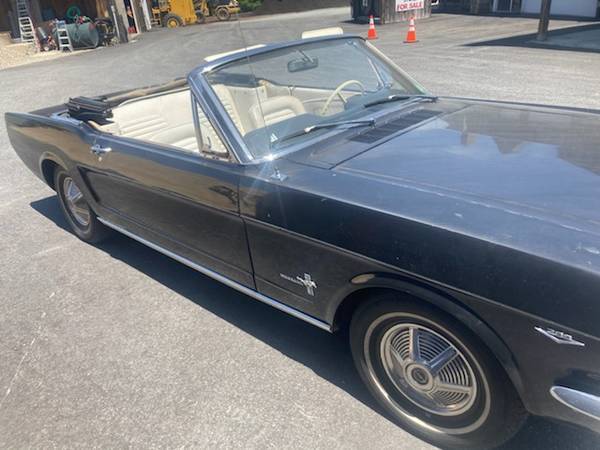 Altogether, this powertrain would have been good for around 225 horsepower from the factory, a figure only surpassed by the high output option, which would have had around 270 horsepower. Two more things make this classic 'Stang something to be reverie by most within the classic car community. One such feature is the convertible top which makes driving an even better experience compared to hard-top options. The second is its classification as entirely original; you heard that right, this Mustang is put together just how it was in the 1960s, according to the listing. All of this will probably make the car a hot commodity on the classic car market, and we'll have to see who gets their hands on the wheel of this 1965 Ford Mustang Convertible. You can check out the ad here.