Yes, you read that right…
---
At about 4:55 am on October 24 a New Edge Ford Mustang driver and passenger(s) tried to goad a 2005 Chevy Corvette driver into racing them at 5070 Raleigh Lagrange Road in Memphis, Tennessee. According to police, while challenging the other driver to a street race, the driver of the Mustang blocked in the Corvette, which was in a parking lot. When the C6 Corvette driver refused, things turned ugly.
Both cars left the parking lot, but the Mustang driver and the other people in the pony car weren't finished. The pulled up alongside the Corvette and opened fire, hitting the other driver multiple times before taking off. We're not sure why they were so mad other than the fact the Chevy driver didn't want to race them, which seems like just a bit of an overreaction.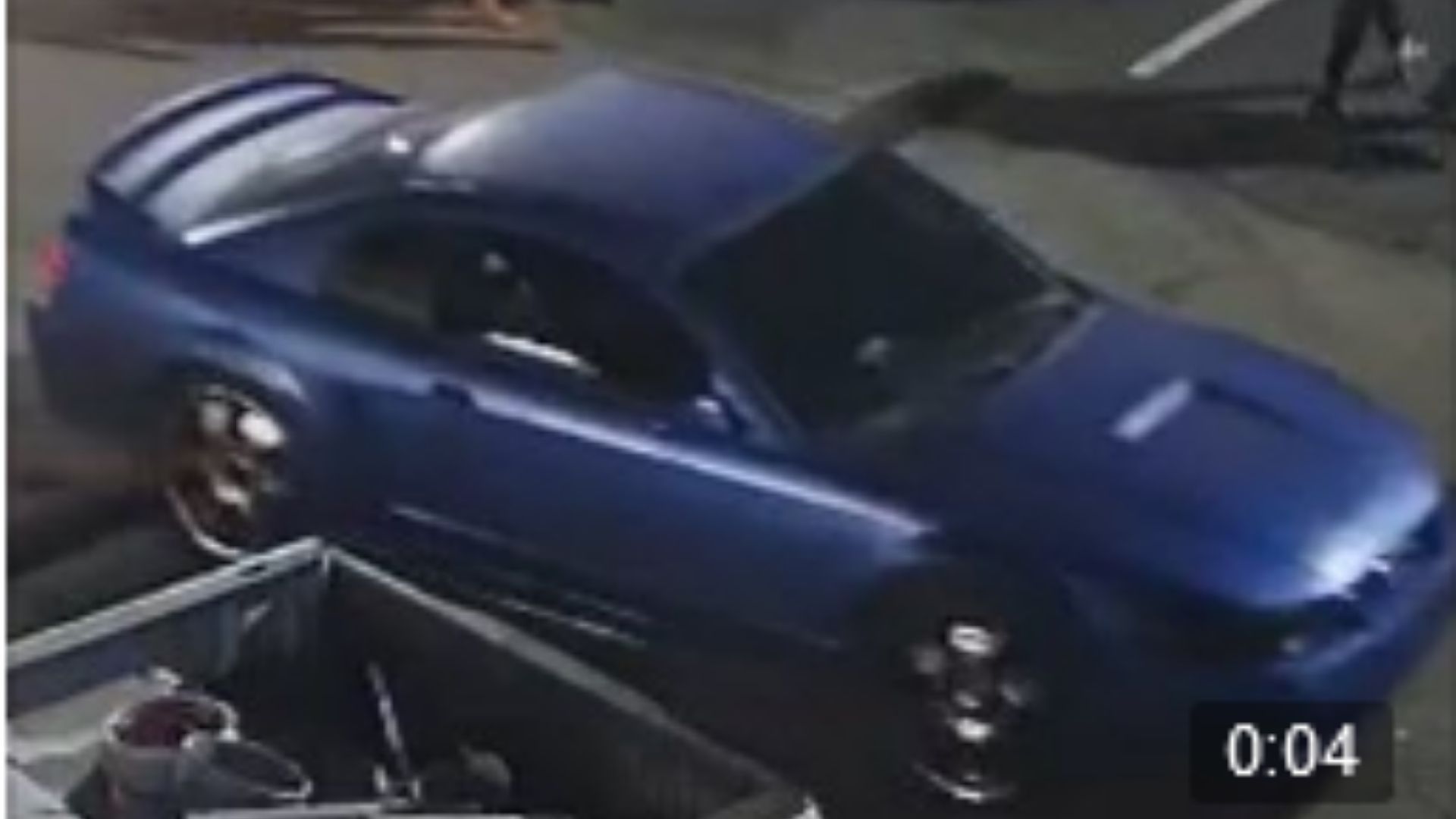 The Memphis Police Department is understandably concerned about bringing the people in the New Edge Mustang to justice. They've released surveillance video from the parking lot, which we've embedded in this article. The video isn't clear, but if you recognize this car and know who owns it, police are asking you call Crime Stoppers. Anyone who calls can remain anonymous.
Usually, when someone challenges you to race on the street and you decline, they might be mad and call you names to try to pressure you into racing, but that's usually that. The fact these guys would go so far over someone declining to race is concerning. What's more, it seems like these suspects at least knew where this C6 Corvette would be, so this might not have been a spur-of-the-moment thing but instead was planned out.
Once again, this is a blue New Edge Ford Mustang, which was the mid-generation refresh of the SN95 made from 1999 to 2004.