Look at him go!
---
Chip Foose is not a fan of the C8 Corvette's design, although he kind of dances around saying just that in his latest video. When it comes to the Chip Foose Draws A Car series, it's been a real struggle. Most of his drawings have honestly been pretty whacky, like when he made a DeLorean DMC-12 look like a dog trying to stare at its own tail or when he made the Lamborghini Countach unironically boring. I've offended people with hot takes on the man's interesting gambles, however sometimes he's done a good job, although that's usually been when he doesn't change much of anything. And he makes some big changes to the C8 Corvette.
See Chip Foose hot rod a Volkswagen Beetle here.
Foose really admired the fact the Chevrolet Corvette has had an evolutionary design he says is second only to the Porsche 911. Already he's not winning over 'Vette fans with that statement, but what he says next is even more of a gem. He thinks GM made too far of a leap in design for the C8. What's with sticking the engine mid-ship on the car? Why when Foose was a youngling he could buy a hamburger for $0.90 and Corvettes had long, luxurious hoods to spread out on for watching the stars at night (fact checkers: I made that part up, it's what humans call a joke).
What Foose does with his redrawing of the C8 Corvette is to try bringing some of the lineage of America's sports car back into the design. I think it's a noble effort and I can't fault him for attempting it, but I also can't believe nobody within the design team thought of such a thing. Perhaps there was a reason why they didn't ultimately go down that path?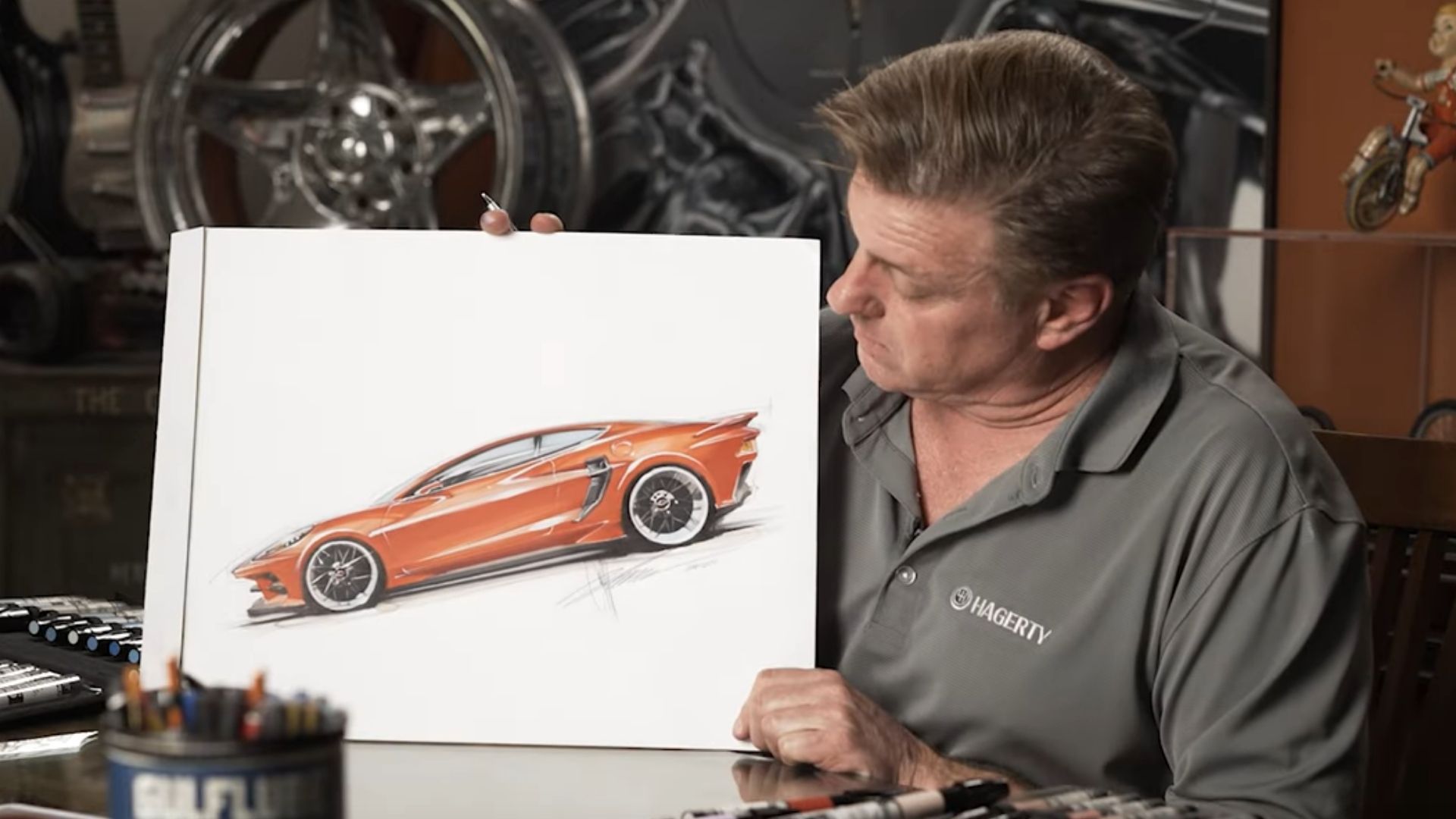 If you want to hear all the philosophies of Foose you can watch the video, which is included. As for the end result, it really lacks the in-your-face, exotic nature so many people seem to absolutely love about the C8. In other words, I think it's too vanilla for such a machine. At least it's not horrible and it's not looking at its own rear quarters, so there's that. Let us know what you think of Foose's work in the comments.