And they might get far worse…
---
The auto industry is in huge upheaval at the moment, thanks in no small part to the ongoing semiconductor chip shortage. As new car supplies remain tight, people are holding onto the old cars, impacting dealers negatively as they need product to move. For them there's a light at the end of the tunnel: car repossessions are on the rise. That sounds horrible but it's all detailed out in a recent article from The Economic Times.
Lamborghini is readying a rally-inspired version of the Huracan. Check it out here.
While that article talks specifically about the Indian market, things aren't much better here in the United States. A recent earnings call for America's CAR-MART details out the growing rate vehicle repossessions in this country. Per CFO Vickie D. Judy, the company, government stimulus money has helped shrink car loan charge-offs, even when consumers are financing greater amounts thanks to increased used vehicle prices. Higher car repossession rates also kept charge-offs lower, with the company achieving 28.5% for the past quarter versus 27.1% a year ago and 26.6% two years ago.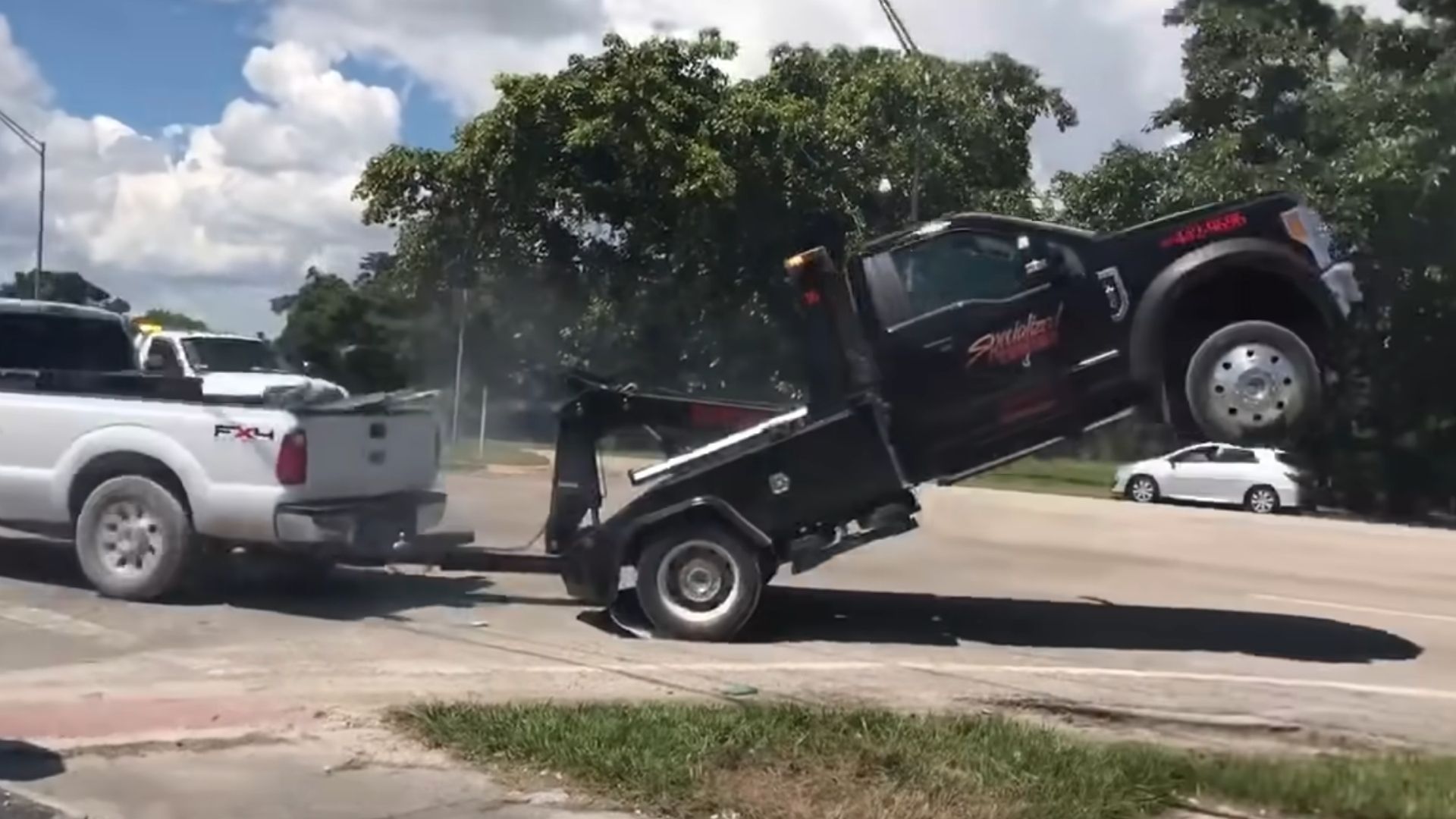 Judy also noted the company's frequency of losses increased in the last quarter. She attributed that to "normalization after the unsustainable historic lows resulting from stimulus payments." In other words, with the government paying people to stay home, etc. last year, it created a strange period where car repossessions weren't as common. Now those days are over and people have to start working for their money again, the recovery tow trucks are out in force.
After cars are repossessed and borrowers can't bring the loan back into good standing, those vehicles go to auction. From there they filter to dealerships where other consumers can either finance them or pay cash.
Sadly, it looks like this repossession problem may become worse before it gets better. After all, Americans are facing inflation like they haven't seen in decades. That means vehicle payments can be much higher than before. For those who were barely making ends meet before, it might come down to paying utilities, buying enough groceries, purchasing gas, or making the car payment. Having your car repossessed is no fun, especially if it's your only vehicle, but it's a situation more people are facing.
Sources: The Economic Times, AlphaStreet