He did the work himself.
---
A lot of people would kill to own a nice 1963 Chevrolet Corvette Stingray convertible. While it's not the wildly sought-after rear split window car, it's still highly collectible and a fantasy of many. Ron Lyons of Edmonton in Alberta, Canada drives one, but his true pride and joy is a collection of over 80 vintage golf carts. He has what's believed to be the largest such assembly of the machines in the world.
Watch the latest Motorious Podcast here.
What's even more amazing is that Lyons restored all the golf carts himself. The man definitely has a passion for the vehicles which have transported all kinds of golfers around the links throughout the years.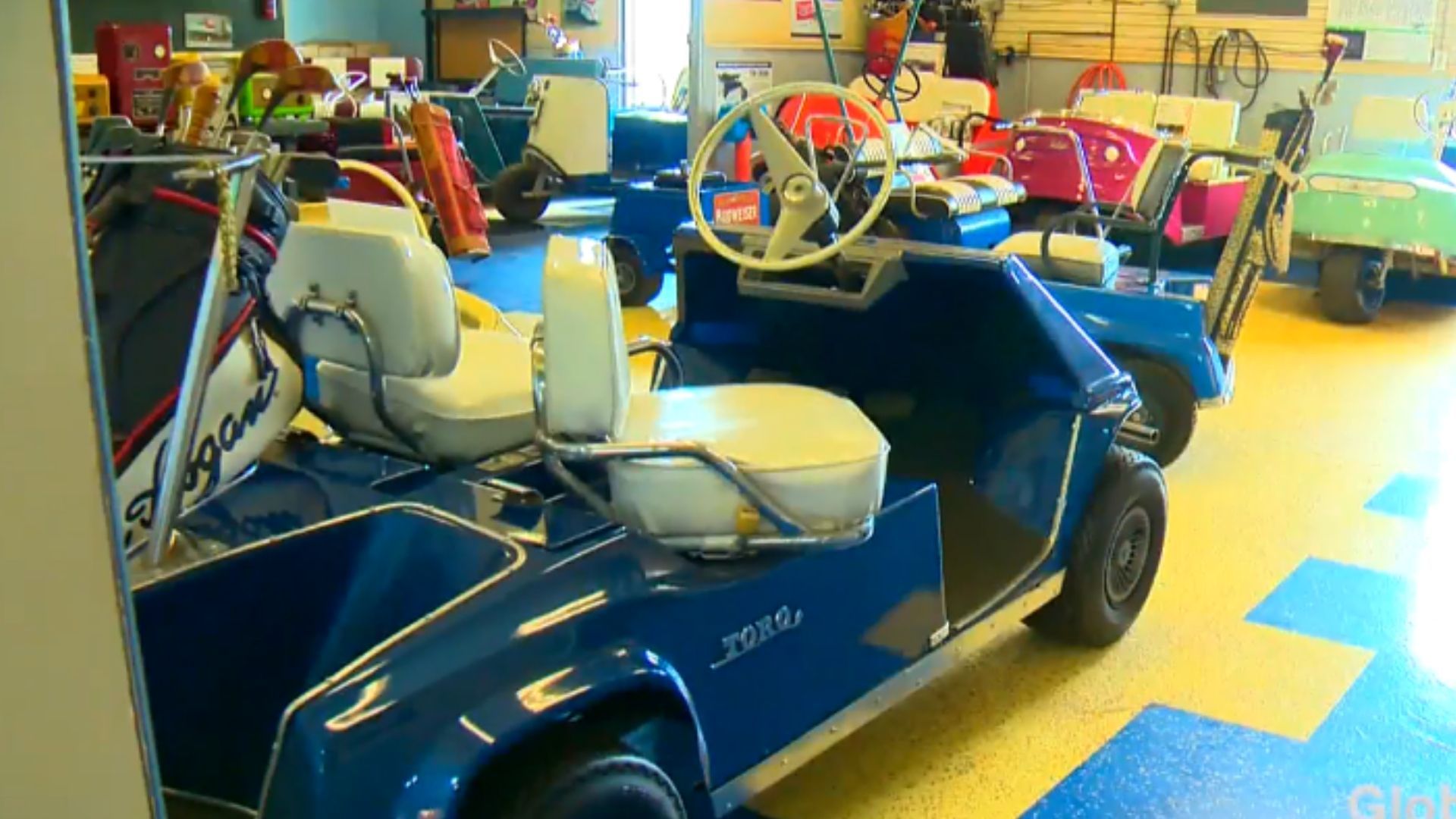 He's traveled all around North America to gather up the golf carts, which oftentimes are scrapped rather than saved. Once he drove all the way to Maine to recover one, a trip which was over 6,000 miles. Like many car collectors, he trolls online sites like eBay and Craigslist hoping to score a good find.
According to Lyons, most of the golf carts are pretty dilapidated by the time he gets his hands on them. Like a true craftsman, he's able to transform them back to their former glory, a process which isn't easy but definitely pays off. Thankfully, Lyons is helping to preserve a part of history few even consider. But many stand in awe at when presented with the fully restored golf carts. His collection is housed at the Legends Golf Course outside of Edmonton.
You might be surprised to find out Lyons isn't the only one restoring and preserving classic golf carts. There's a National Museum of Golf Cars in La Quinta, California. It bills itself as the first museum in the United States devoted solely to preserving classic golf carts and educating the public about them. The collection contains examples from as far back as the 1950s.
Source: Global News