Someone has to recognize these things…
---
A suspect behind the wheel of a stolen Chevy Camaro crashed into a 2000 GMC Sierra, killing the other driver. The horrific event, which unfolded just before midnight on May 18 in Detroit, perfectly illustrates the vehicle theft crime wave isn't just merely an inconvenience but a serious threat to public safety.
Check out the Motorious Podcast on YouTube, Spotify, Apple Podcasts, and other podcast platforms.
According to local reports, the suspect in the Camaro blew through a red light at the intersection of West McNichols and Telegraph, hitting the Sierra. From the photo of the Chevy, it certainly looks like the muscle car was going at a pretty good clip when it hit.
While the 74-year-old driver of the truck was fatally injured, dying days later in a hospital, the suspect jumped out of the Camaro and ran away on foot. Police are trying to figure out who the suspect was, but thanks to his leaving some items in the car, they have some pretty good clues.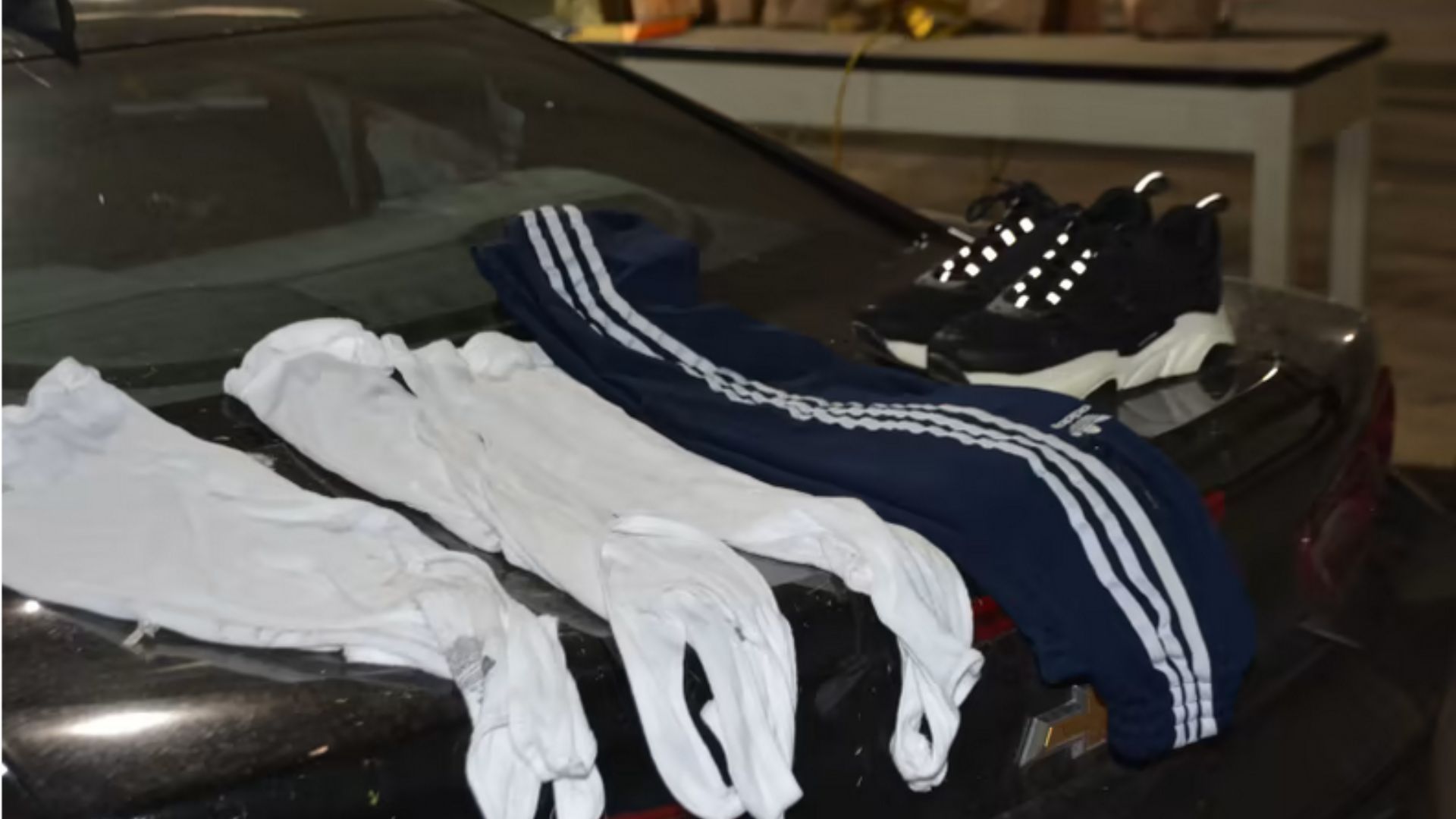 On June 2, Detroit Police released to the media photos of clothing found in the Chevy, hoping someone will recognize the items and come forward with information. While the white tank tops aren't distinctive and neither are the dark blue Adidas pants, not everyone is walking around with some Dior Homme designer shoes. We're not fashion experts, but those who know more about that sort of thing claim the shoes are B22s, meaning they retail for a cool $1,300. The person who had them, whether they bought or stole them, probably posted about them on social media and bragged about their sweet kicks in person.
We're tired of seeing criminals steal cars, commit crimes in them, then run away Scott free. If you know anything about this fatal accident, please contact the Detroit Police Department's Fatal Squad Unit at 313-596-2260, or CrimeStoppers at 1-800-Speak-Up.
Sources: Fox2 Detroit, Click On Detroit