Who's at fault here?
---
Police chases are dangerous and sadly they sometimes end in one or more fatalities. What's even worse is when an innocent bystander is killed, like what happened to the driver of a BMW in Orange County, California recently. A suspect in a Camaro was fleeing from Orange County Sheriff's deputies at what we assume was a high rate of speed when he hit the BMW in an intersection.
Check out the latest Motorious Podcast here.
The accident, which happened on the morning of December 16, began when deputies spotted the Camaro with "fraudulent tags" according to Sergeant Mike Woodroof of the Orange County Sheriff's Office. However, when deputies tried to stop the Chevy muscle car, the driver wouldn't stop.
Surprisingly, the accident happened after only a block of the Camaro not pulling over for sheriff's deputies, so it's not like there was some huge car chase. However, the suspect driver blew through a red light, the two vehicles colliding. While the BMW driver perished after being rushed to the hospital, another person in that vehicle survived the crash although was in critical condition at the time of the report.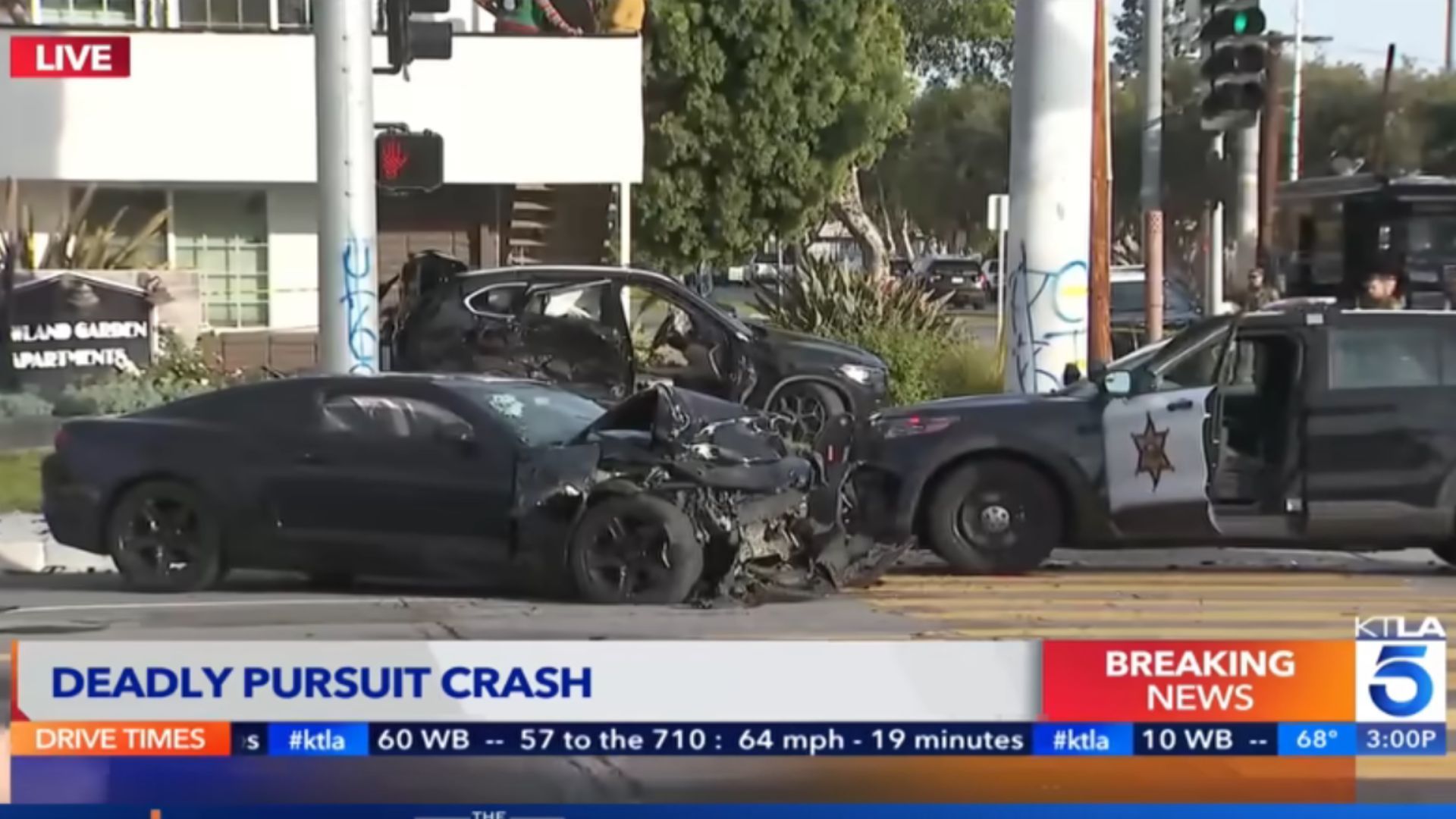 As for the suspect in the Camaro, he jumped out of the car and fled on foot from the scene. However, local law enforcement agencies were able to track him down and take him into custody. CHP was investigating the scene.
While some might want to blame law enforcement for incidents like these, the fact of the matter is they have every legal right to pull someone over for a violation like displaying false tags. If someone doesn't pull over but instead makes a run for it, whatever happens next is on them. Sadly, that doesn't bring the driver of the BMW back, but we've never seen a case where running from the cops was the smart thing to do.
Source: KTLA 5
Images via YouTube