It's like bowling for cops or something…
---
It turns out hitting two police vehicles with your C8 Corvette is a great way to score some nice bracelets and three square meals a day in a warm, dry cell. That's what a man in Saginaw Township, Michigan found out on January 25 after deciding to go for a spin in his American sports car while allegedly intoxicated.
Find out what kind of animal proved fatal to a Jaguar driver here.
According to local reports, the incident started when the C8 Corvette hit a Saginaw Township police car as it was traveling through an intersection with a flashing yellow light. It must have been quite the hit, because the officer inside while uninjured wasn't able to pursue the Chevy as the driver decided to take off.
After the hit and run, the suspect parked his vehicle in a business' lot. Considering the C8 Corvette looks rather exotic and we don't think there are many vehicles like it in Saginaw Township, that was a really stupid decision. Police were able to spot it quickly, with one patrol car blocking into the parking spot.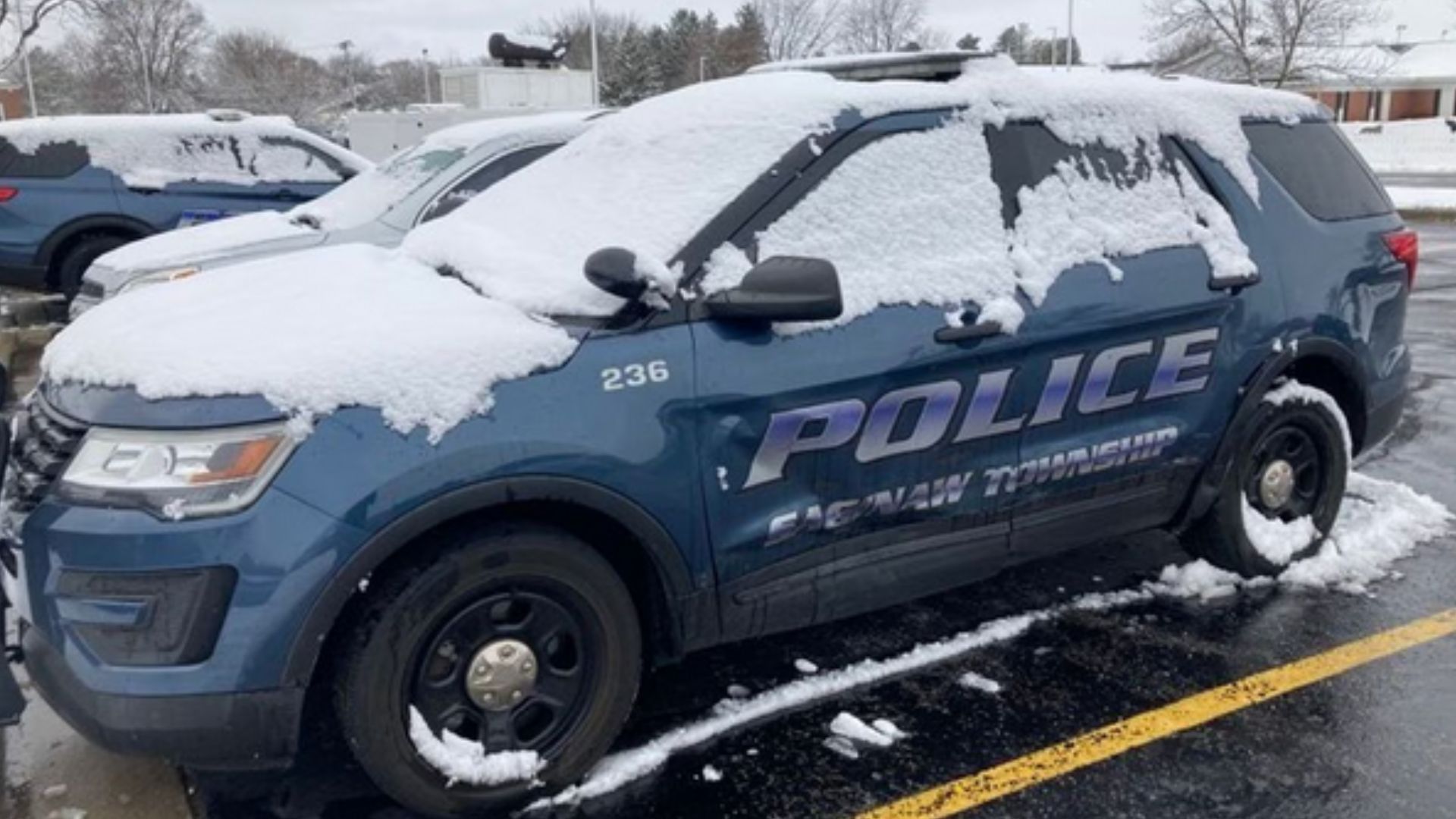 Rather than give up, the driver decided to make the problem even worse and ran the police vehicle with his mid-engine sports car. It sounds like the police vehicle won, probably because it was a much heavier SUV, because officers were able to arrest the 32-year-old driver, who decline a field Breathalyzer test, though police suspected he was intoxicated. A 28-year-old woman was found in the passenger seat. Hopefully, she wasn't impressed by the guy's antics.
Somehow, nobody was injured in either crash, but police say the first vehicle hit by the C8 Corvette, a Ford Explorer, is no longer drivable and in need of repairs. The photo of the vehicle shows damage to the driver's side doors, but we can't tell what mechanically might be wrong with it. However, the second police car sustained zero damage, probably because the Corvette hit it in the push bar, meaning the sports car is probably in sad shape now.
Sources and images: ABC 12, M Live