This is an excellent idea…
---
YouTuber Westen Champlin has a solid idea of taking a broken Dodge Challenger Hellcat, of which there are many on sites like Copart, and converting it into a mean 4x4 off-roader. He says he was inspired by the classic Dodge Charger off-roader in the Fast and Furious franchise. We like to think that movie car was inspired by the many muscle car off-roader builds created by people throughout the years.
Learn why the next Fast and Furious movie will star an all-electric Dodge Charger here.
If you're not familiar with Westen Champlin, we've covered some of his builds before. He definitely goes for the zany, like when he put tracks on his Ford Raptor or even more out there, when he dropped a Cummins diesel engine into a Ford Mustang.  They guy definitely doesn't go for subtle modifications.
Champlin lives in Kansas and the only Hellcats he can find nearby are wrecked. Since he wants one that's whole and just has some mechanical problems, he has to drive all the way to Ohio to see one. Him and his brother make the arduous journey in a snow storm where they see some crazy crashes as other people slide all over the highway.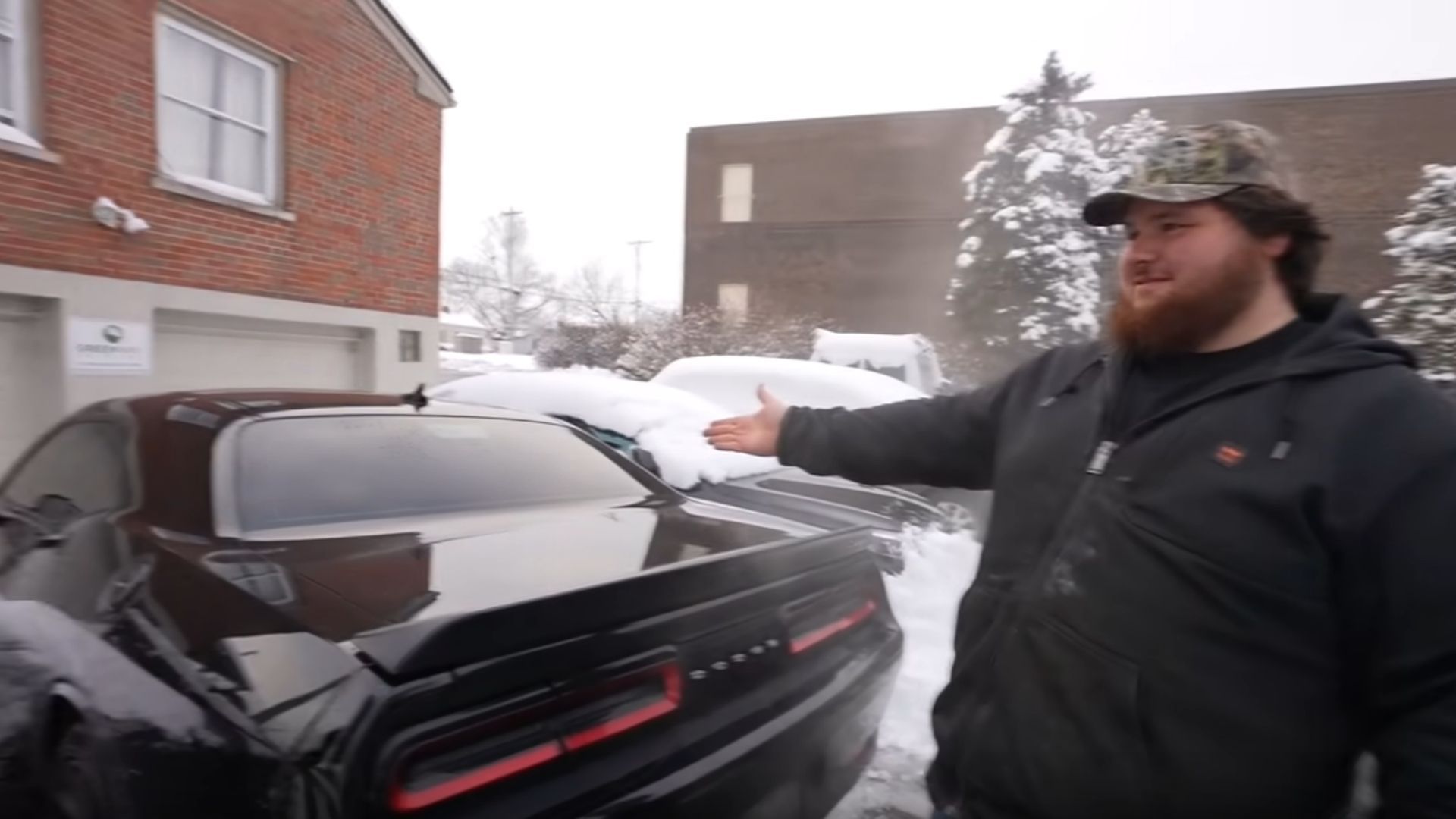 The Hellcat in question seems to have transmission problems (it only moves forward when in 4th gear) but everything else about it appears to be working fine. Champlin plops down his money and buys the car off the grateful owner who's probably just sick of dealing with the thing. He also likely thinks the YouTuber is crazy for wanting to turn it into an off-roader.
This is a huge project, even for Champlin, so it will probably take him a while to convert this Dodge Challenger Hellcat into a proper off-roader. However, once he does we're interested to see how it turns out for obvious reasons.