These classic American muscle cars should go to good homes…
---
If you're like us, it really tugs at your heartstrings to see classic American muscle cars just left to rot in a yard, field, barn, or wherever else. After all, these are not only relics of the past but are machines which could bring much joy into the world if they were restored and driven. Just stand by a car meet where old muscle cars have gathered and you'll see both young and old smile, stare, and maybe let their jaw hang down in awe.
Check out a farm full of classic Mopar muscle cars here.
For that reason alone, it's great to see cars like this 1969 Dodge Charger R/T, 1968 Dodge Charger R/T, and 1968 Dodge Charger get rescued before they just melt into the earth. These classic Mopar muscle cars are too unique and valuable these days to let them just sit in such a state of disrepair, especially since they appear to be all original. Maybe some had a casual attitude about them when there were plenty of the roads, but thanks to shows like The Dukes of Hazzard the classic Dodge Charger population has been severely reduced.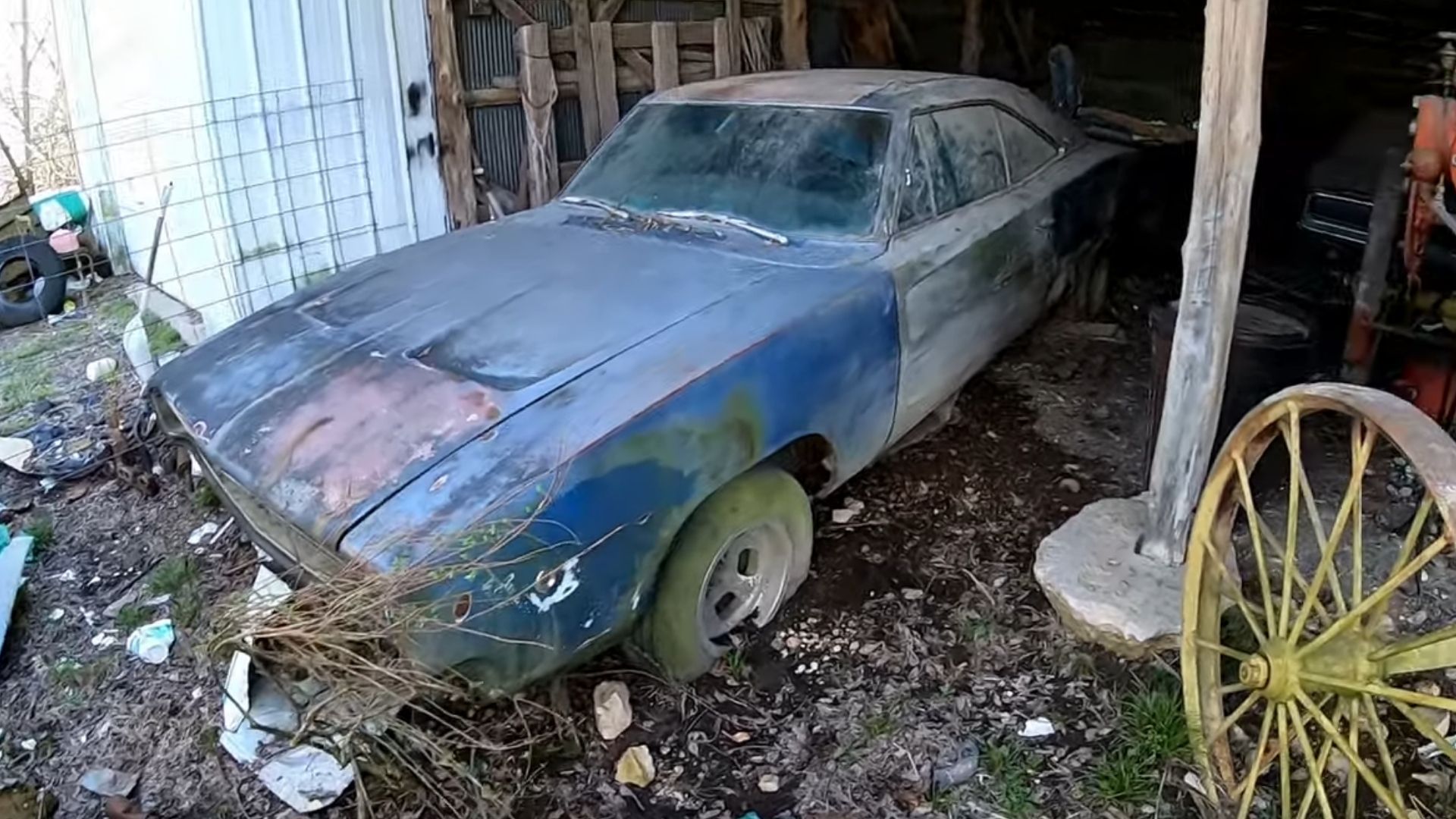 YouTuber Auto Archeology said he wasn't expecting to find the three second generation Dodge Chargers on a property when he went for a visit. The guy travels all over checking out vehicle stashes in rural areas, and he was on the location looking at something else. Then when he walked behind an old storage barn, there were the old Mopar muscle cars just sitting there.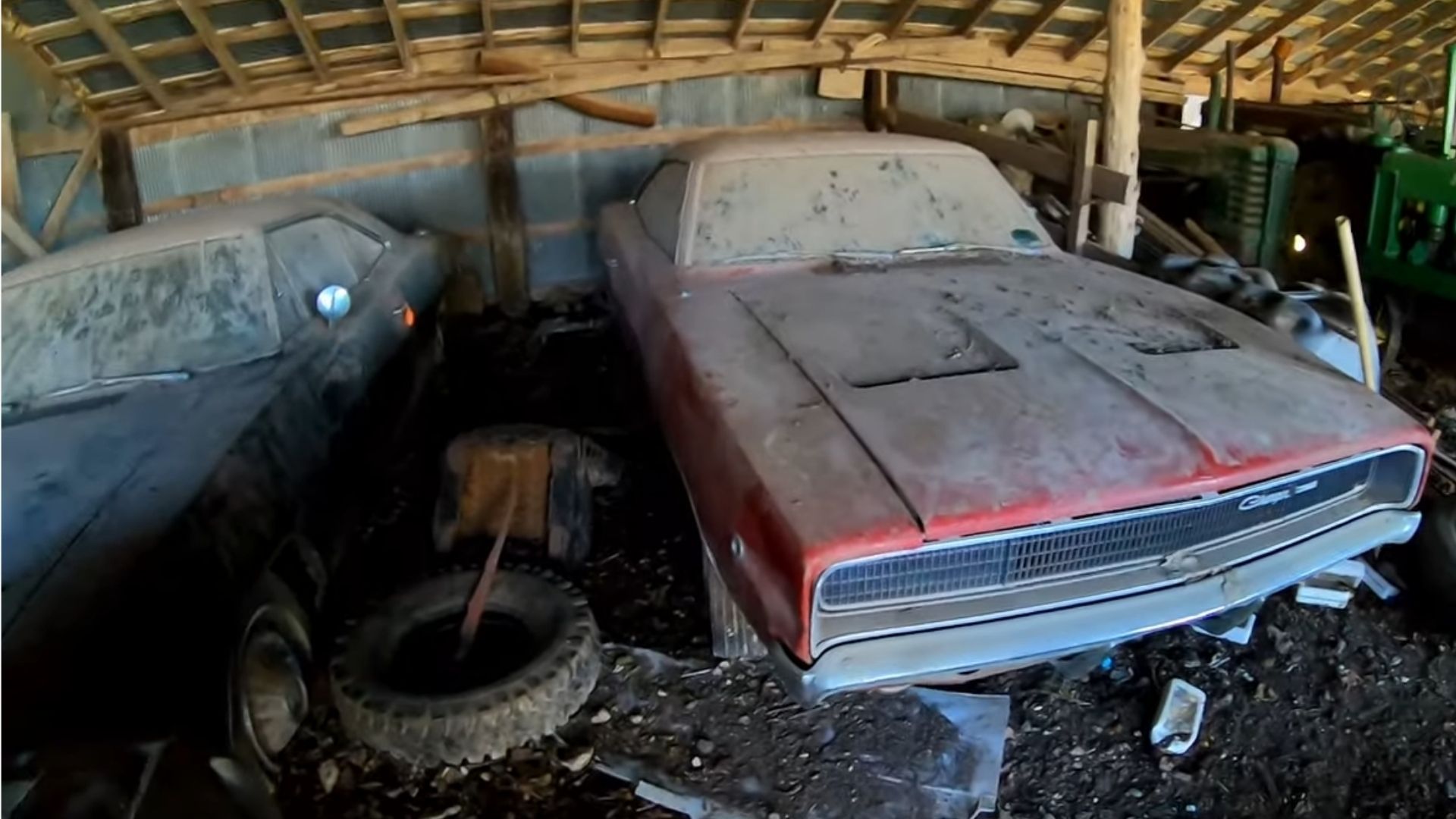 Since two of these Chargers are R/Ts and the other is a fully loaded 318, these aren't just your run-of-the-mill second-gen cars. Even a non-impressive second-generation Charger could still make for a great restomod project since it has the iconic muscle car look everyone loves, even people who know nothing about cars. But these restored should be worth some pretty good money.
Check out the video of the rescue for more information about these rides.