It's up for auction in the near future, so get ready.
---
Audi is kind of like the other, other, other German automaker that's often overlooked by collectors, especially in North America. While it's lacking in the iconic classic models like the BMW 2002 Turbo, Porsche 911, or Mercedes-Benz Silver Arrows, there is one Audi which inspired a generation back in the 80s: the Quattro. Now a molding barn find example is up for auction in the UK, so this could be your chance to finally own the car you had on a poster when you were a kid.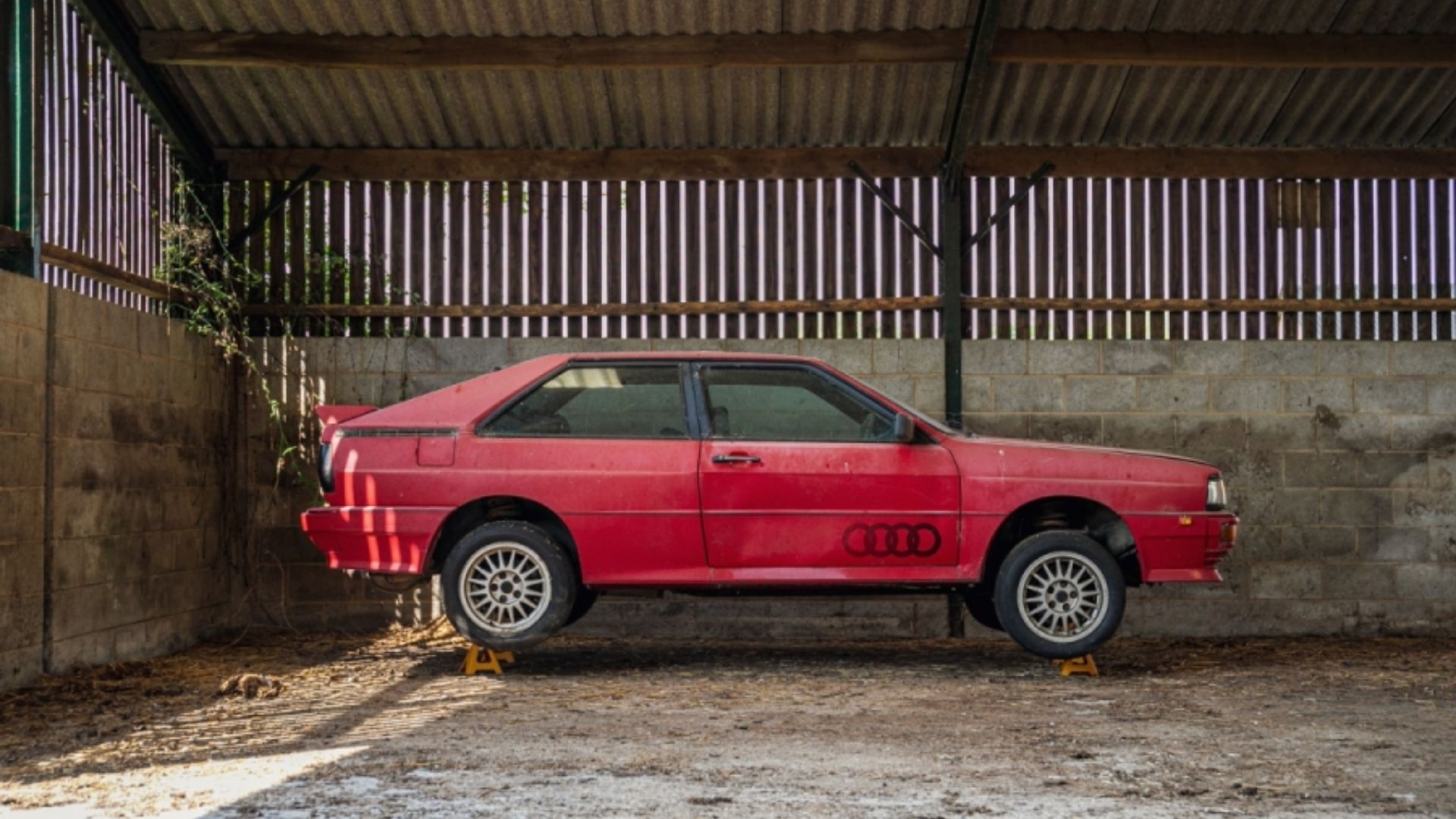 Obviously, this car is in pretty poor shape. However, its siblings struck terror in the hearts of fellow Group B racers back in the day. It certainly would be worth the considerable effort to bring it back all the way.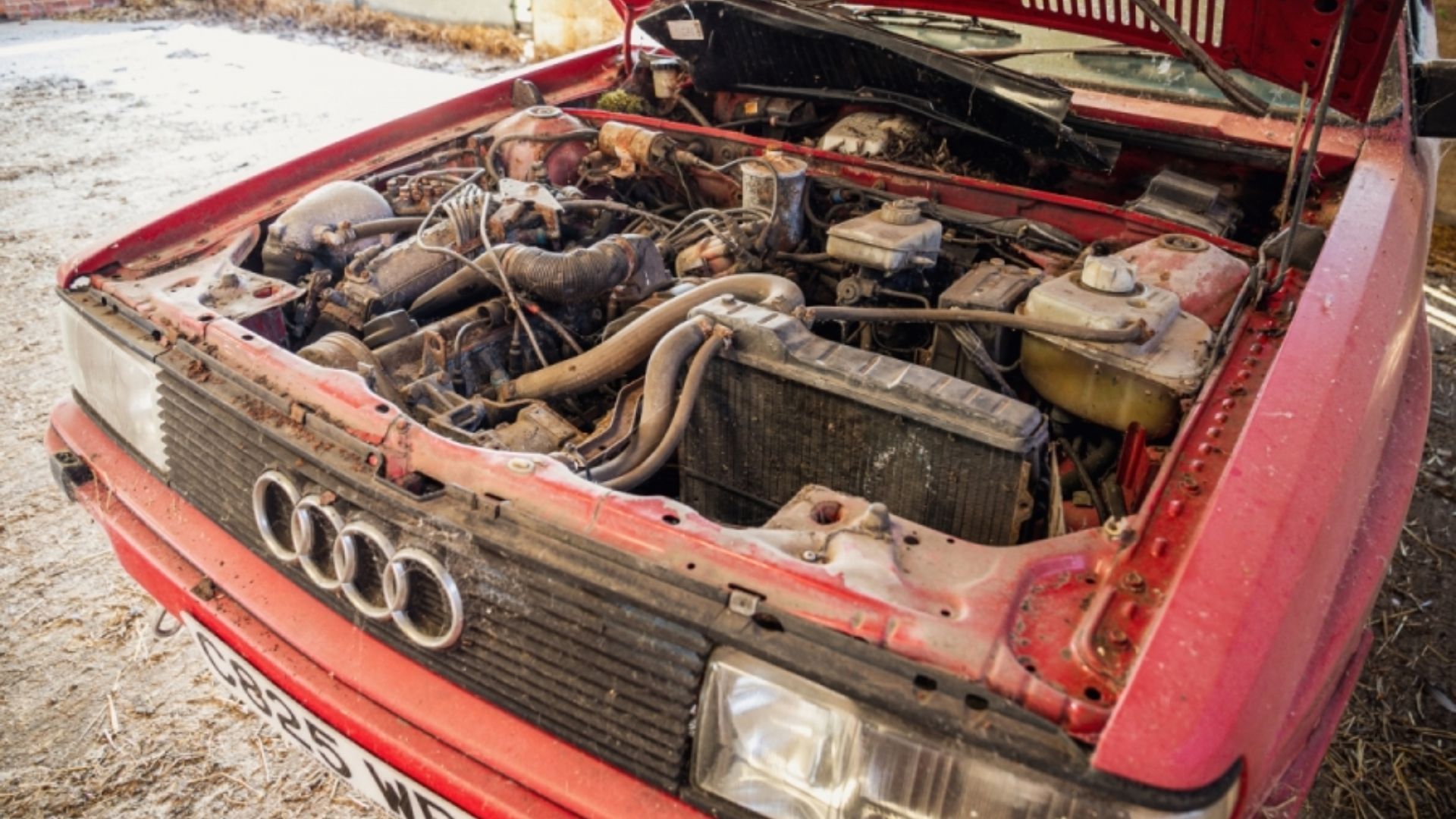 The listing says this Audi has been in storage for about 25 years now, having been put there by the owner who scooped this car up in 1993. The Tornado Red paint looks to be in at least decent condition along with the four rings decals on the doors. Speaking of the doors, there's a dent in the driver's side that the seller claims will easily push out. What's always a question is why if it were simple to do had the seller not done it?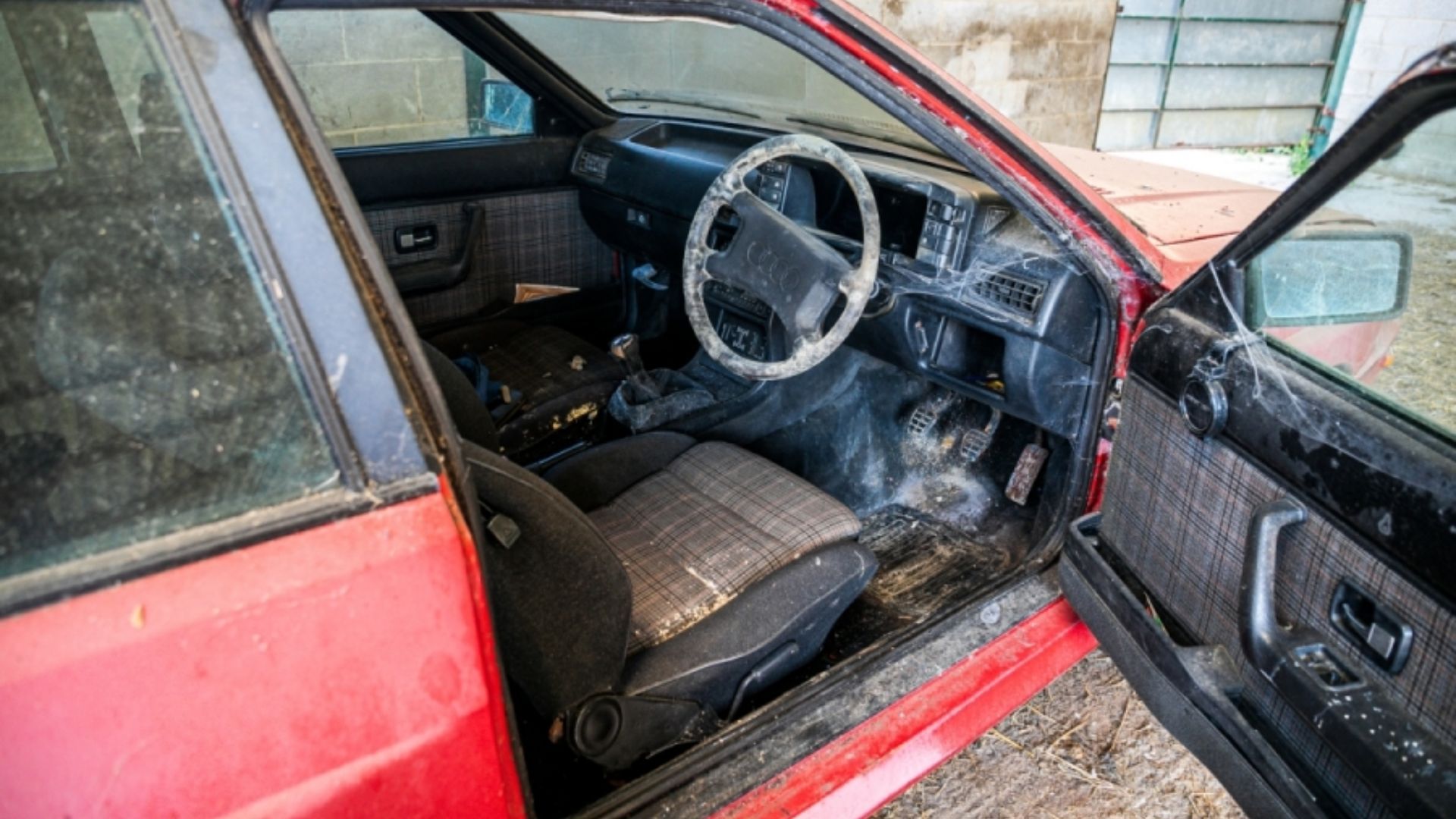 A Charcoal cloth interior looks pretty dirty with plenty of spider webs to prove this Audi hasn't been driven in some time. There's mold on the headliner and visors, and probably hiding elsewhere, so that will be fun to remove. Also, since it's in the UK the steering wheel is on the right, so you'll have to get used to managing the stick shift with your left hand.
If you're interested in this Audi Quattro UR Turbo, it's going to be crossing the auction block online September 19 on Classic Car Auctions. The site estimates it will go for £8,00-£10,000 when the dust settles.