Cars were made to be driven…
---
While it can be fascinating and such to see all these dusty barn find cars everyone seems to be stumbling upon lately, it's even better to see one cleaned up and running great. That's what we get with this beautiful blue 1966 Chevrolet Corvette. After sitting partially disassembled for over 20 years, it was purchased by someone who had the time and patience to put it back together so it could finally hit the road again.
Check out the wild Harley 9-wheel rig here.
While you might think 1966 Corvettes are plentiful, there might not be as many as you believe. GM only made 27,720 of them, and only 9,958 were coupes like this one. With few changes to the styling, they represent a culmination of changes to the C2 and so can be real crowd pleasers.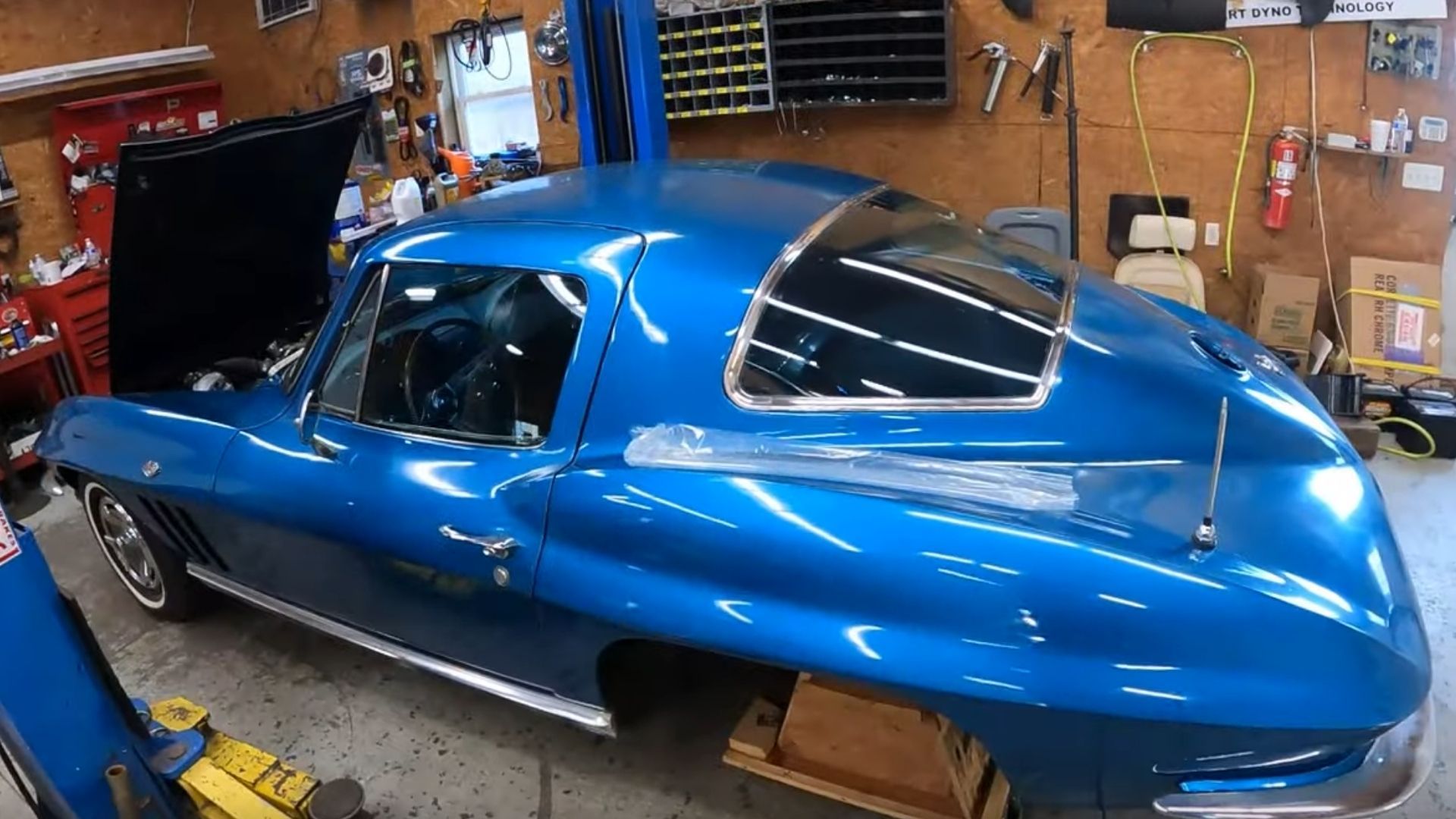 This particular car has the 327ci L79 V8, which sounds great in the video. Sure, it's not as hot as the 427, but with 300-horsepower on tap (or 350-hp if it has the higher compression, larger carb, and different cam) that's still plenty to make for a fun time.
Really, a nice C2 Corvette like this is best enjoyed from behind the wheel, not just staring at it like some piece of artwork. Sure, it looks great and is art, with that Stingray styling most people just love, but ultimately this is a machine made for being driven, something it absolutely excels at.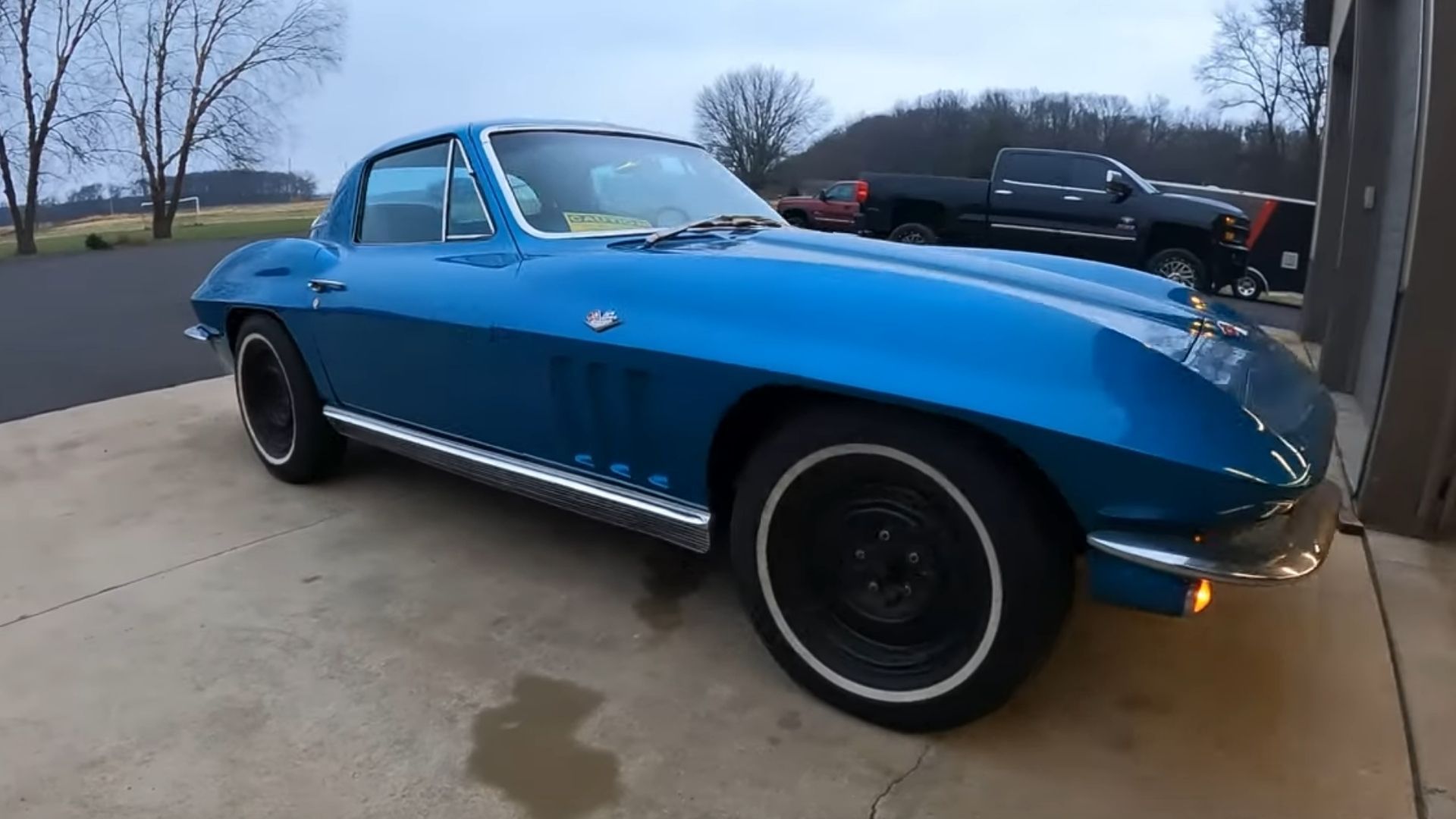 As you'll see in the video from Horsepower Depot, these guys had to order a number of parts which were missing or not up to snuff. Reassembling the C2 Corvette and getting it running properly required skill and patience, but ultimately they brought the American sports car back to life, proving it was built to last for the long haul. Check out the video to see their work and the '66 Corvette in action.