Hidden Gatling guns included…
---
We fully expect plenty of people to zero in on this replica Aston Martin DB5 used as a stunt car for filming James Bond film No Time To Die. Even though it features paint and body damage all down both sides, many fans of the film franchise would display this ride untouched with pride. Since it's crossing the block through Christie's in September, we want to give everyone a head's up so you can secure your financing options in advance.
Learn about the infamous stolen James Bond car here.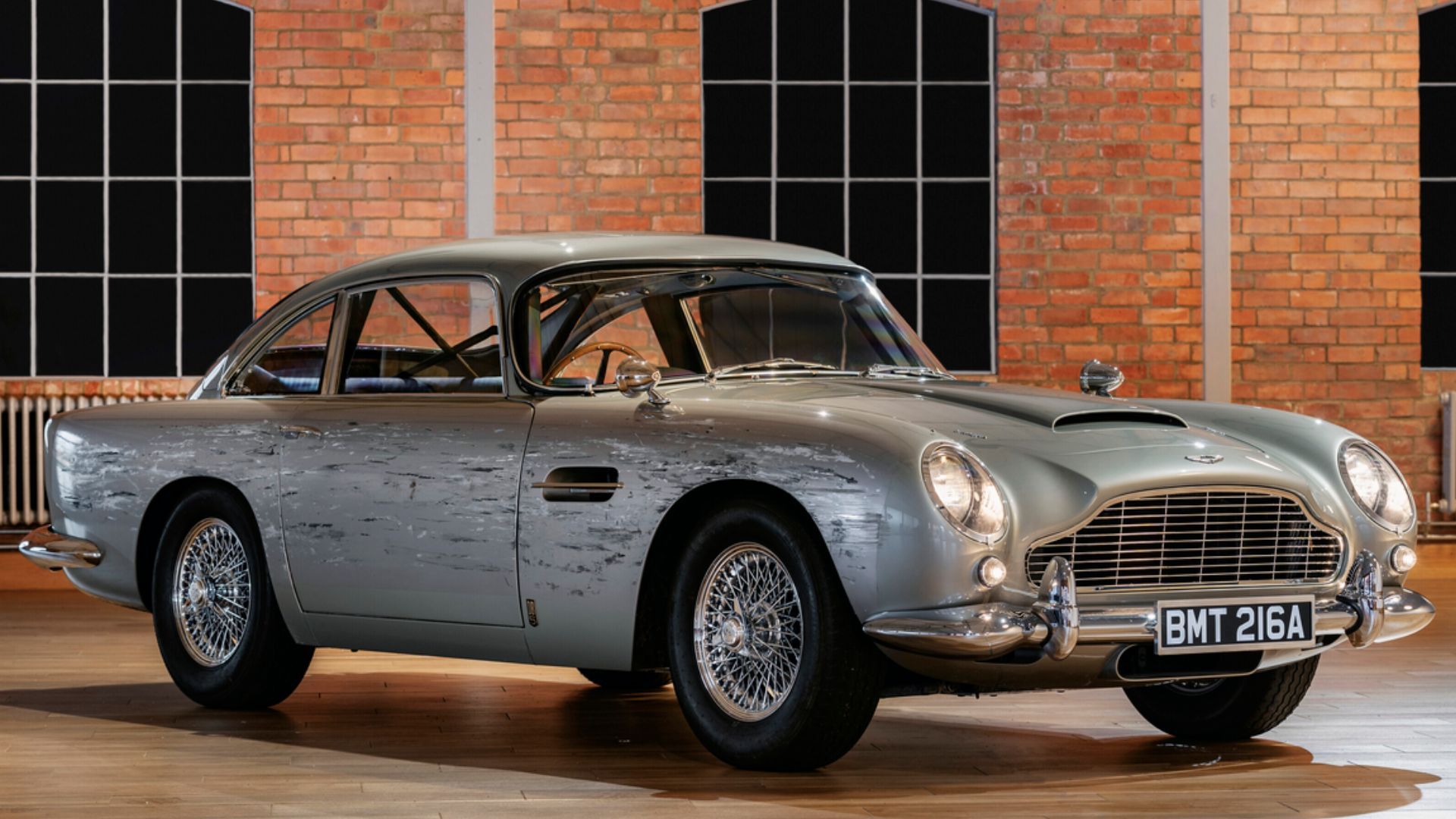 Other than where this stunt car got a little too close to a couple of walls, the Aston Martin's Silver Birch paint and brightwork look pretty good. Same goes for those wire-spoke knock-off wheels, plus the glass doesn't appear to have bullet holes but maybe that would've made it even cooler.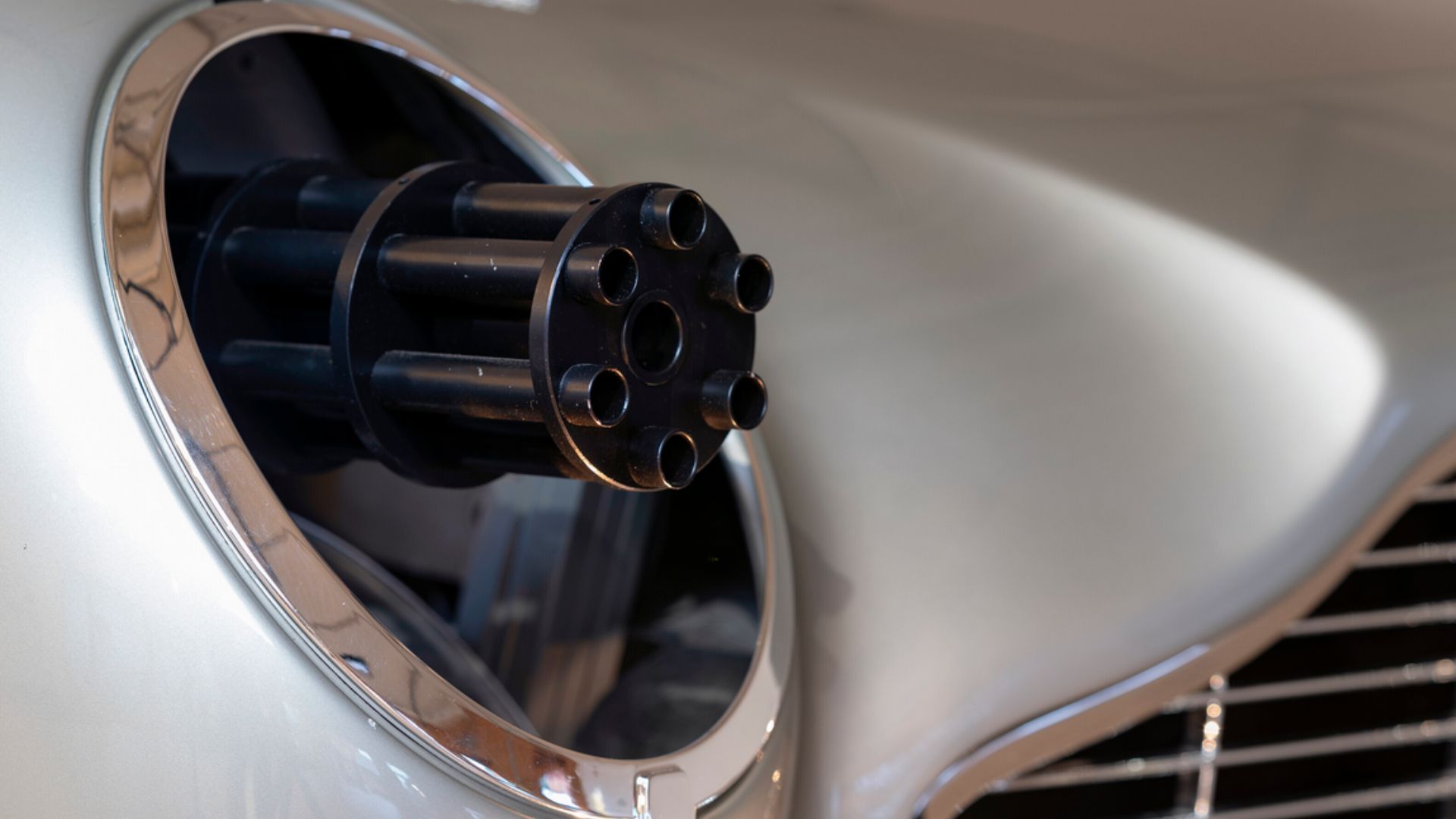 Filmmakers built 8 of these replica DB5s for No Time To Die. In other words, you're unlikely to run across another that's for sale again anytime soon. That's especially true since none of the other 7 movie cars have been released to be sold to the public. Plus, this one was damaged during filming, so it's like you have a little slice of the production chaos. This replica comes with a 3.2-liter straight-six engine paired to a 6-speed manual transmission.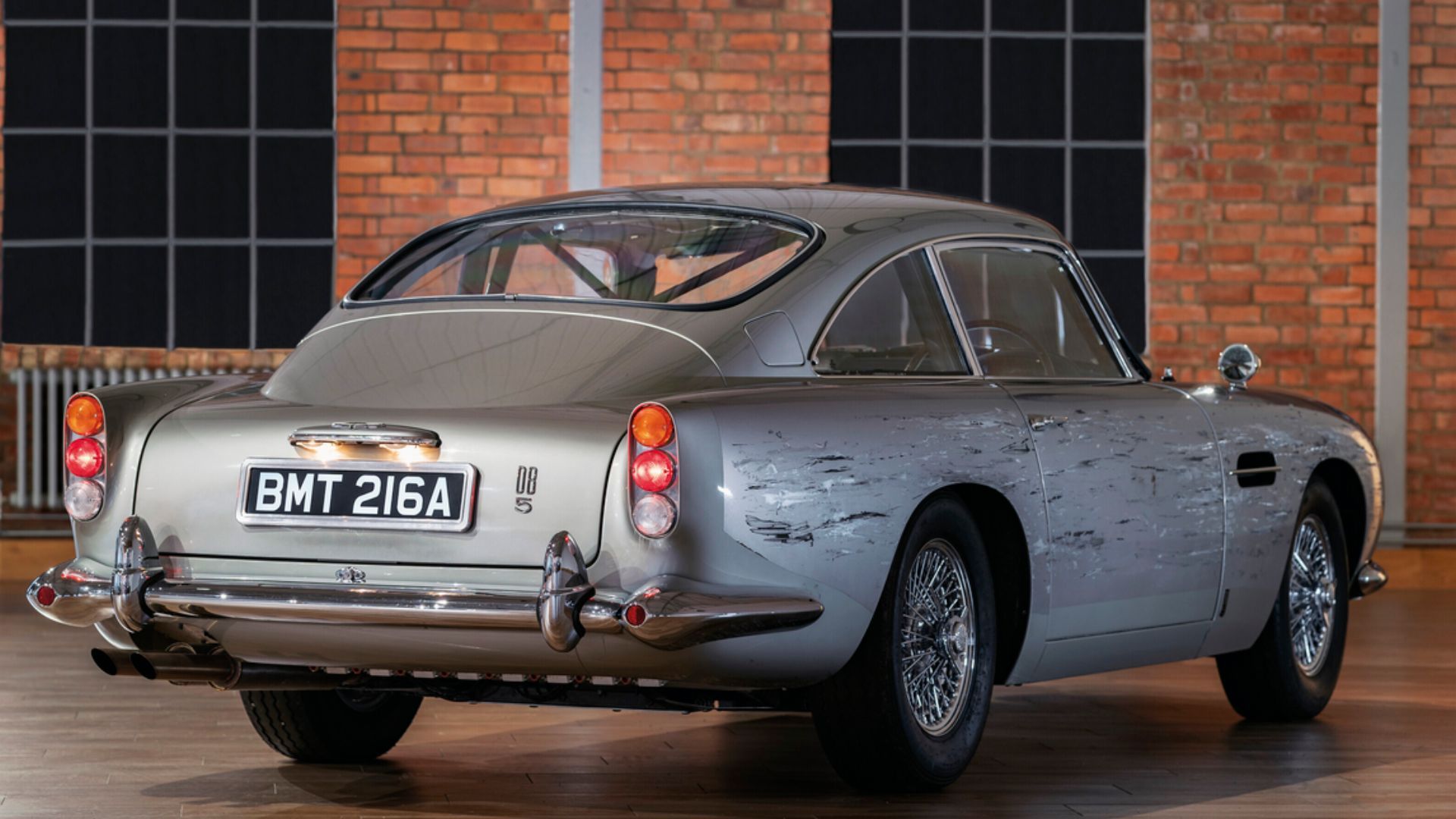 No car is more readily identifiable with the James Bond film franchise than the Aston Martin DB5. One could argue the movies made the British car a hot commodity, but you could just as easily argue the vehicle made the early films the success we all know today. Either way, these classics are absolutely iconic, with original examples easily selling in the 7 digits.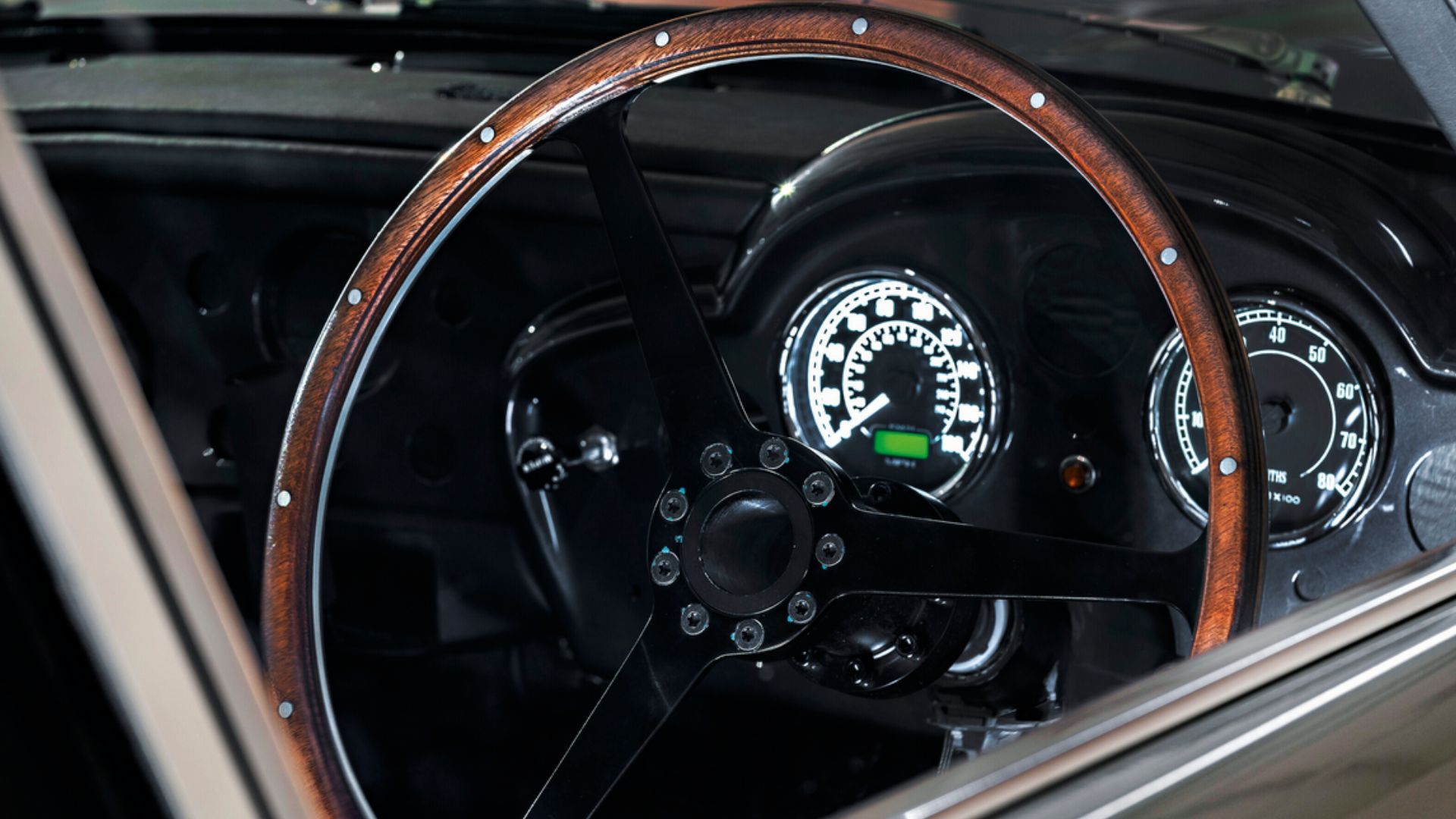 Christie's estimates this replica Aston Martin DB5 will go for between £1,500,000 and £2,000,000 or about $1,789,800 to $2,386,400 USD. That's a lot of cash for it not being an original production car and being damaged. Obviously, the auction house is banking on providence driving the price far beyond what one would normally expect. It'll be interesting to see if the estimate is spot-on, low, or high.
Check out the lot listing here.
Photos via Christie's