Another digital rendering that should be the real deal.
---
Pontiac may have died back in 2010, but the American auto brand was known for producing cars that will forever live on with enthusiasts including the Firebird and Trans Am, the GTO, mid-engined Fiero, and the classic Bonneville. The automaker also produced some uniquely odd vehicles such as the Aztek, the love-it-or-hate-it mid-size crossover that was produced from 2001 through 2005.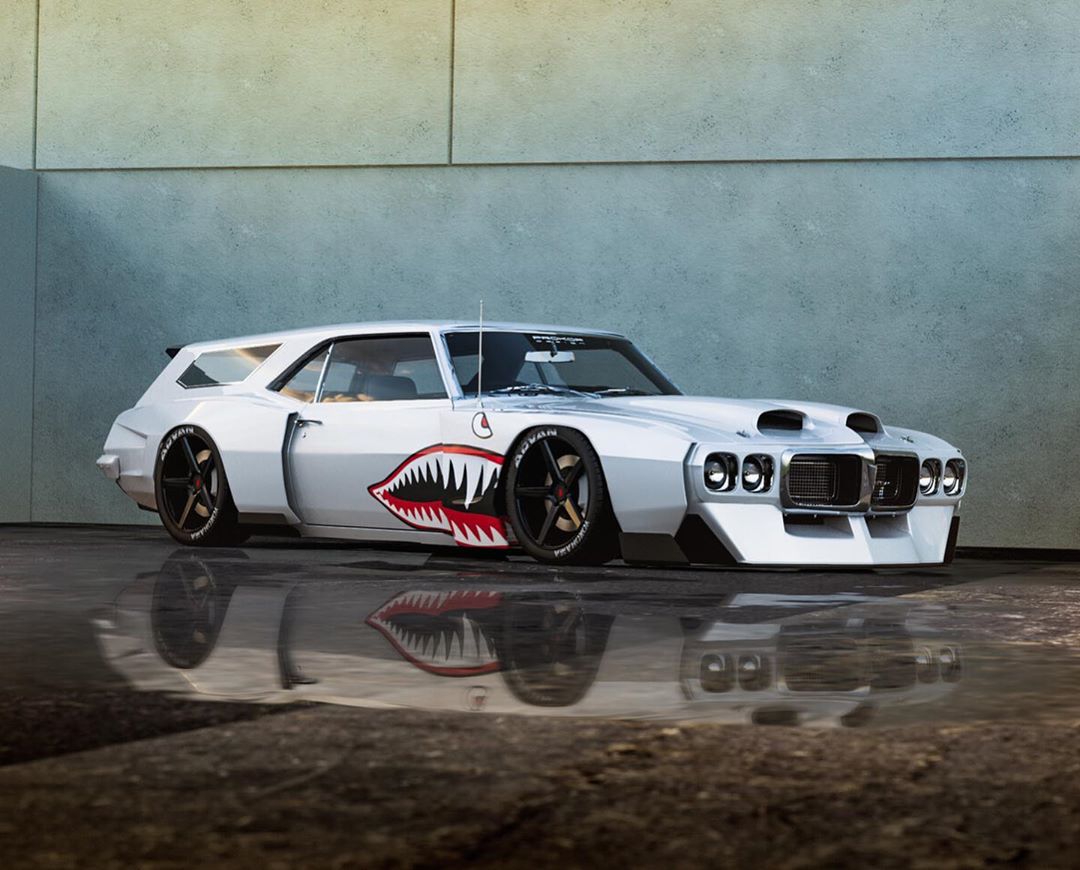 A digital artist by the name of Rostislav Prokop created this rendering of a wide-body Pontiac Firebird shooting brake with "shark mouth" livery. The "shark mouth" found on both sides of the car was used on American fighter airplanes during WWII.
Many renderings sometimes have us wondering if we are actually looking at a 3D piece of artwork or if it is a real deal car. While this Pontiac appears realistic, it's obviously not a real build. This one in particular may have a few thinking of the Chevy Nomad with the similar rear windows and with it being a wagon, of course.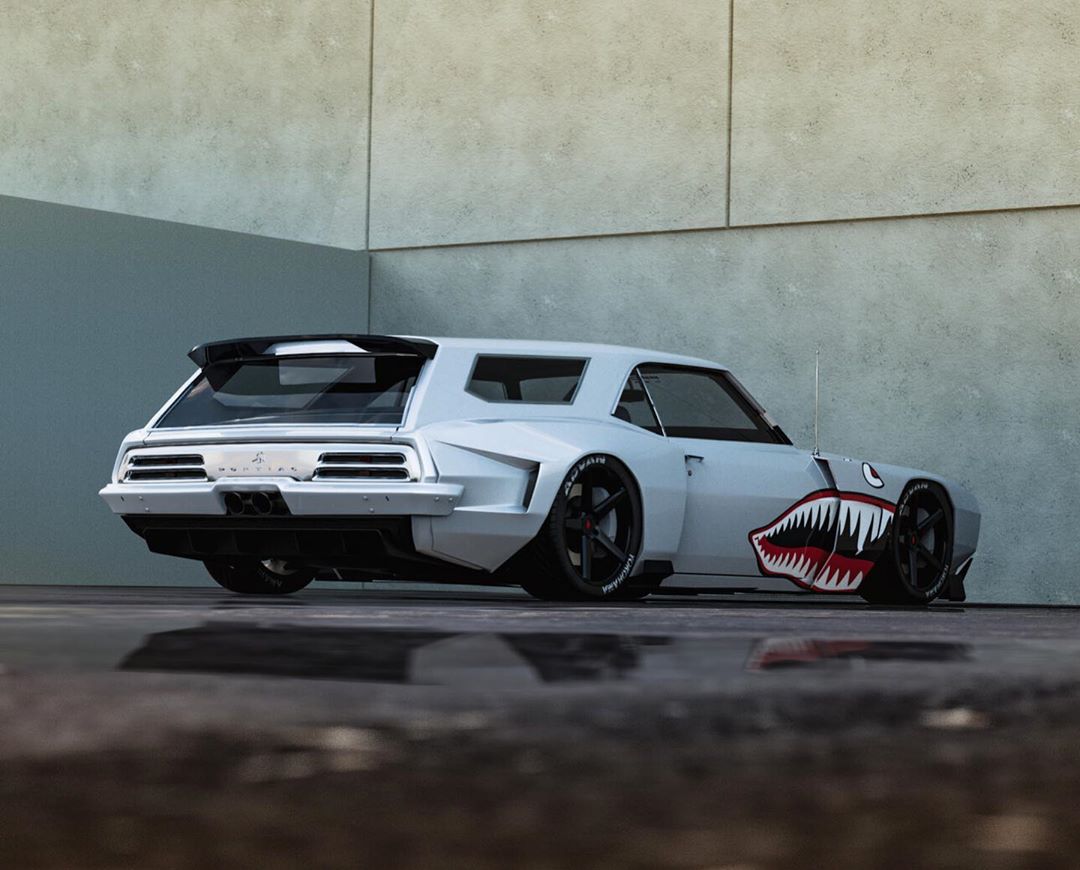 The wide-body kit attached to this Trans Am body definitely has an interesting aesthetic, and one can't deny that something like this would have a hoard of people surrounding it at SEMA if it were a real-deal build. Exterior-wise, this Pontiac features large skirts, spoilers, a lowered suspension, and wheels that appear to be (or similar) to 5-spoke Vossens.
This front end may cause some head scratching as it features one of the rarest Trans Am looks. For 1969, the first-generation Firebird did have the twin intake scoop on the hood, quad lights, and fender vents.
What do you think of this interesting digital rendering of a Pontiac Firebird "shark mouth" shooting break?