These particular vehicles will go for a nice chunk of change.
---
When it comes to these auctions, there is always a diverse selection of cars ready to cross the auction block. Amelia Island has quite a few high-end cars on the docket with interested buyers ready to shell out some serious cash. Most of us can only dream of parking one of these beauties in the garage.
Here are a few select vehicles on the schedule that are worth more than our entire lives. The Amelia Island auction takes place March 5-7.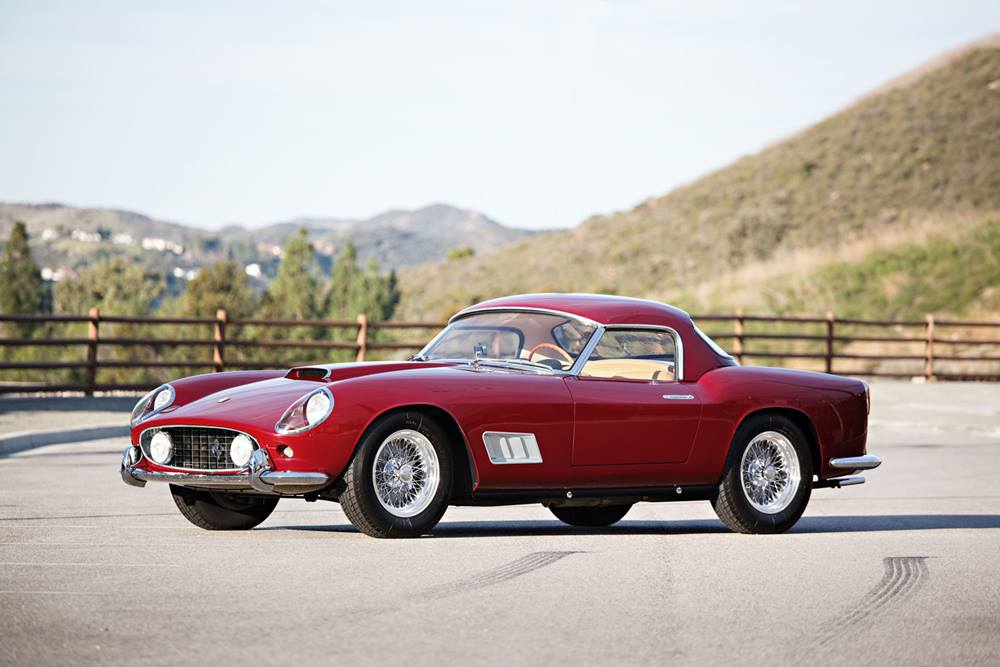 Estimated Price: $9.0M–$11.0M
Auction: Gooding & Company (Lot 043)
The most expensive car scheduled for the Amelia Island auction is this 1958 Ferrari 250 GT LWB California Spider with an estimated auction price set between $9 million and $11 million.
Ferrari sought out to build a car that was the best of both worlds, to serve as a daily driver as well as a fun race toy, and that was when the 250 GT convertible was born. A Carrozzeria Scaglietti design, this car is stunning but can also put down on the track.
Produced from 1957 through 1963, only 106 of these cars were built. 50 examples were given a long wheelbase while 56 were equipped with a short wheelbase configuration.
This particular California Spider has seen eight owners and has plenty of documentation that shows its history. Certified by Ferrari Classiche, the car went under the knife for a complete and detailed restoration, but still has its original chassis, drivetrain, coachwork, covered headlamps, along with a rare hardtop.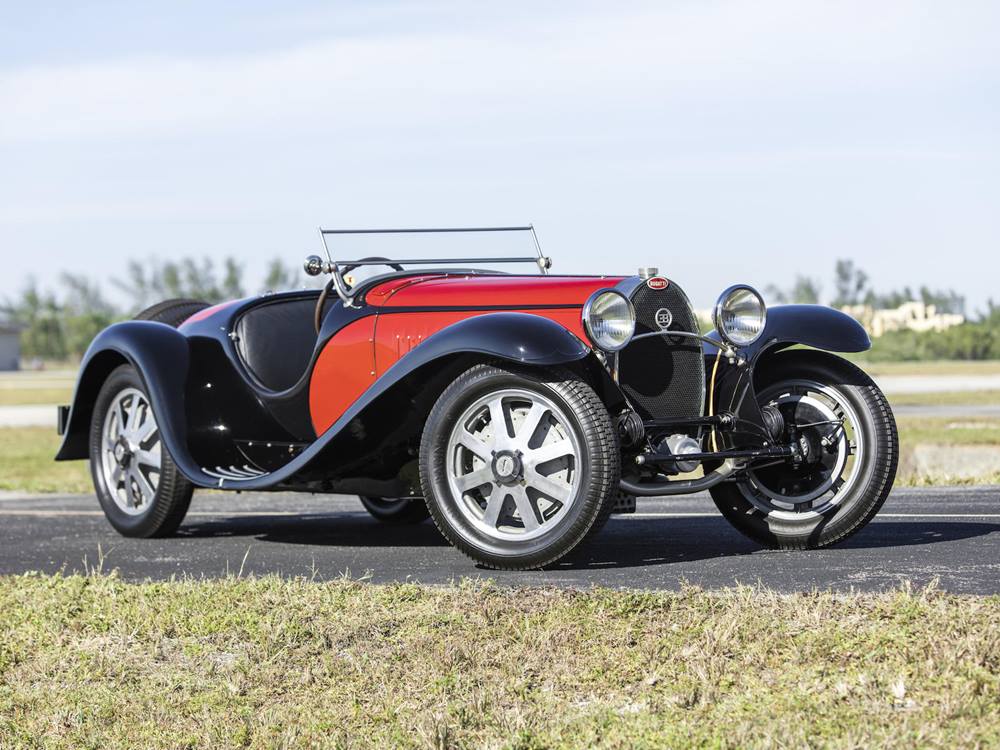 Estimated Price: $6.5M–$9.5M
Auction: Bonhams (Lot 123)
Only 14 of these Type 55s were ever built with a roadster body. While that number is incredibly low, only 11 are said to have the original bodywork. A true Bugatti family collaboration, the body was designed by Jean Bugatti, and the chassis and mechanicals were all put together by the father, Ettore.
Under the bonnet is a supercharged 2.3-liter V8 engine, that Jean also helped with. The car generates between 160- and 180-horsepower. It still retains a matching engine, drivetrain, chassis, and coachwork. This rare beaut has sat for 35 years in the Dean Edmonds collection.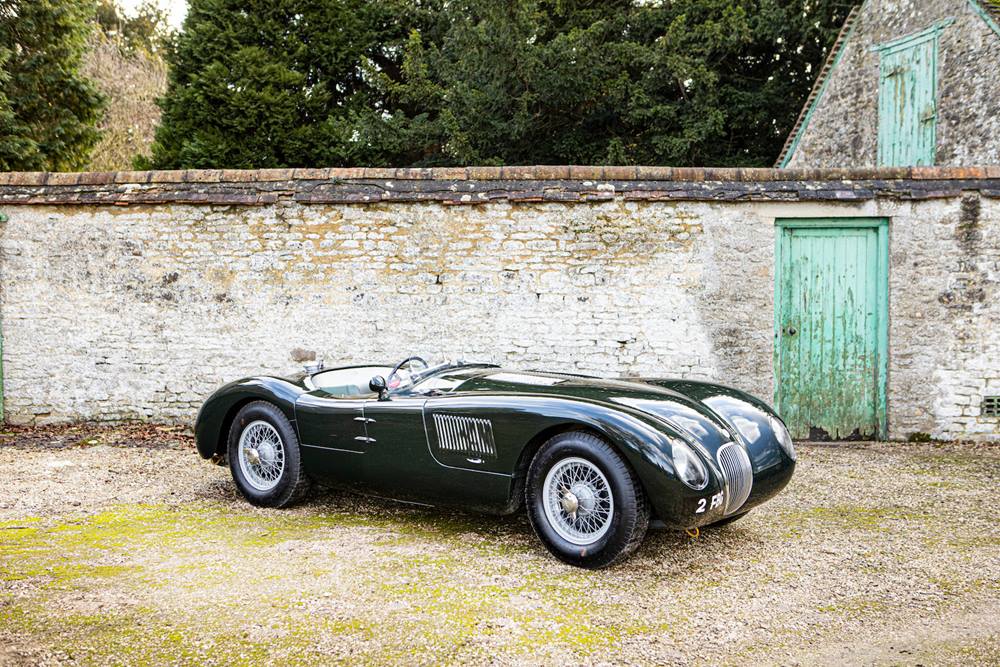 Estimated Price: $6.5M–$7.5M
Auction: Bonhams (Lot 142)
The 1952 Jaguar C-Type is another car that is going to sell for a large chunk of change. Only 54 C-Type cars were built with this one being (XKC 014). The C-Type was developed for competition, which is what the C in the name stands for. The predecessor was the XK120 that placed in the top 12 in 1950. Jaguar decided to step up the game by improving the chassis, and then the C-Type was born. When put onto the track, the car took home wins at Le Mans at both 1951 and 1953.
This example was sent to Commander John "Jack" Rutherford in Florida in 1952. Back in February 1953, Rutherford took the car on the beach for Daytona Speed Week. There, it topped out at 134.07 miles per hour. Because of that, it was featured in Car World and Car Life magazines.
Skip Barber bought the car in 2002, after the car spent some time in the United Kingdom. he car made its way back to The States, it spent time in various collections across the nation.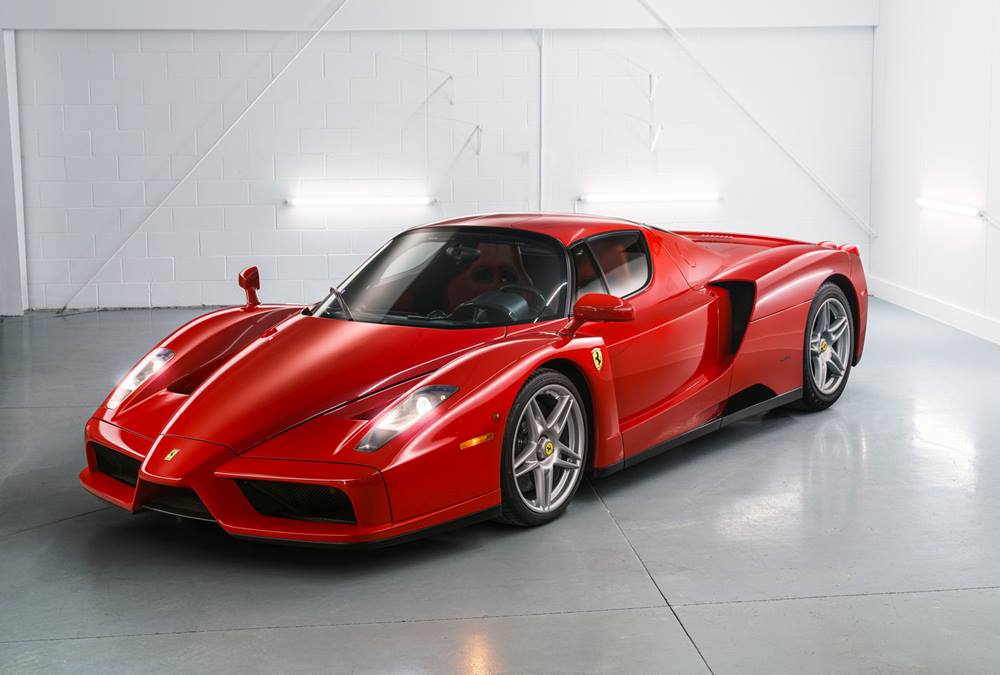 Estimated Price: $2.75M–$3.0M
Auction: RM Sotheby's (Lot 146)
The 2003 Ferrari Enzo takes the fifth spot on the list of most expensive cars to cross the auction stage this weekend. While many of the automobiles are classics, this is a modern Ferrari that is ready to bring in some big bucks.
Making its debut at the Paris Motor Show in 2002, the Enzo is a lightweight supercar built to perform. Powering this beast 6.0-liter V12 engine with an output of 651-horsepower and 485 lb/ft of torque. In fact, at the time this was the largest engine out of the Italian automaker since the 1970s 712 Can-AM race car.
Exterior-wise, this car is slathered in Rosso Corsa red. Inside, the Enzo features a red leather interior. Straight from the Lingenfelter Collection, this car has a mere 1,700 miles on the clock.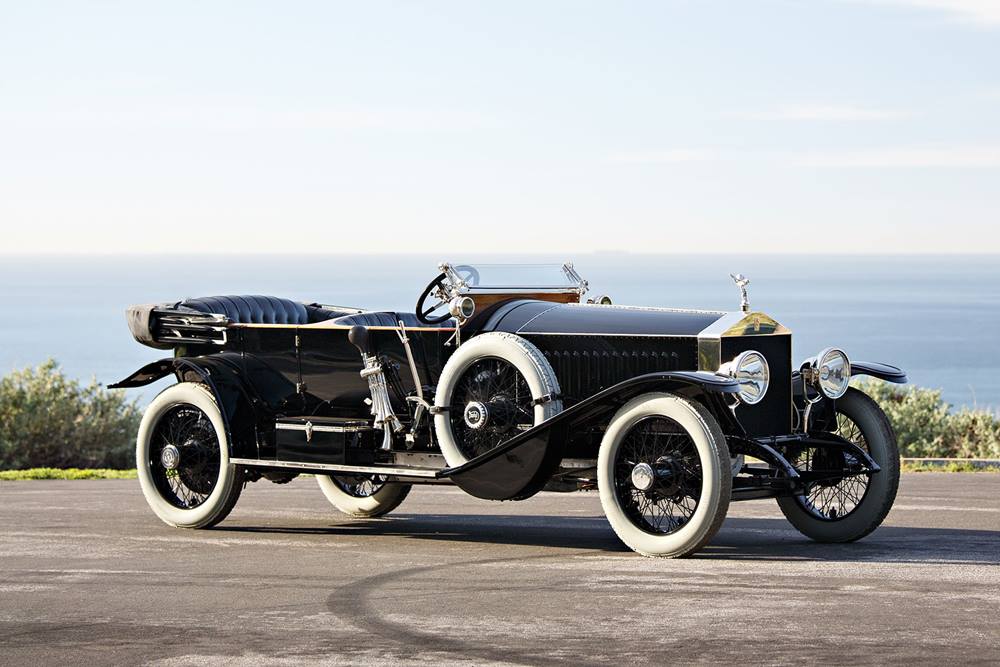 Auction: Gooding & Company, Lot 034
Estimated Price: $2.7M–$3.5M
Known widely as the Silver Ghost, this luxurious Rolls-Royce 40/50 HP (chassis #67RB) is ready to roll across the auction stage in classic style. This car is considered "The Best Car in the World", and this particular one has traveled far and wide over the course of its life.
This Silver Ghost started life in Derby, England, and then made its way to Kellner Frères of Paris to receive coachwork. When it was brand new, it was purchased by M.M. Castanheira in Libon, Portugal, where it spent 86 long years. In 2009, an American buyer had it transported to the United States.
Back in the '30s, the coach and chassis were separated. The body of the car was placed on another 40/50 HP chassis due to an accident. The original Kellner coachwork was located in 2012 and made as whole again decades later after a three-year restoration.
Read More Auction News Here...