As a reader, you will get more tickets when you donate!
---
When you think of American muscle, the Ford Mustang Shelby GT500 probably doesn't even cross your mind but in many ways is actually the future of American muscle. With a 760-horsepower supercharged V8 engine, it's definitely got the power to lead the pack. Where muscle cars have always fallen short is in how they handle but the 2021 Shelby GT500 is changing the stereotype.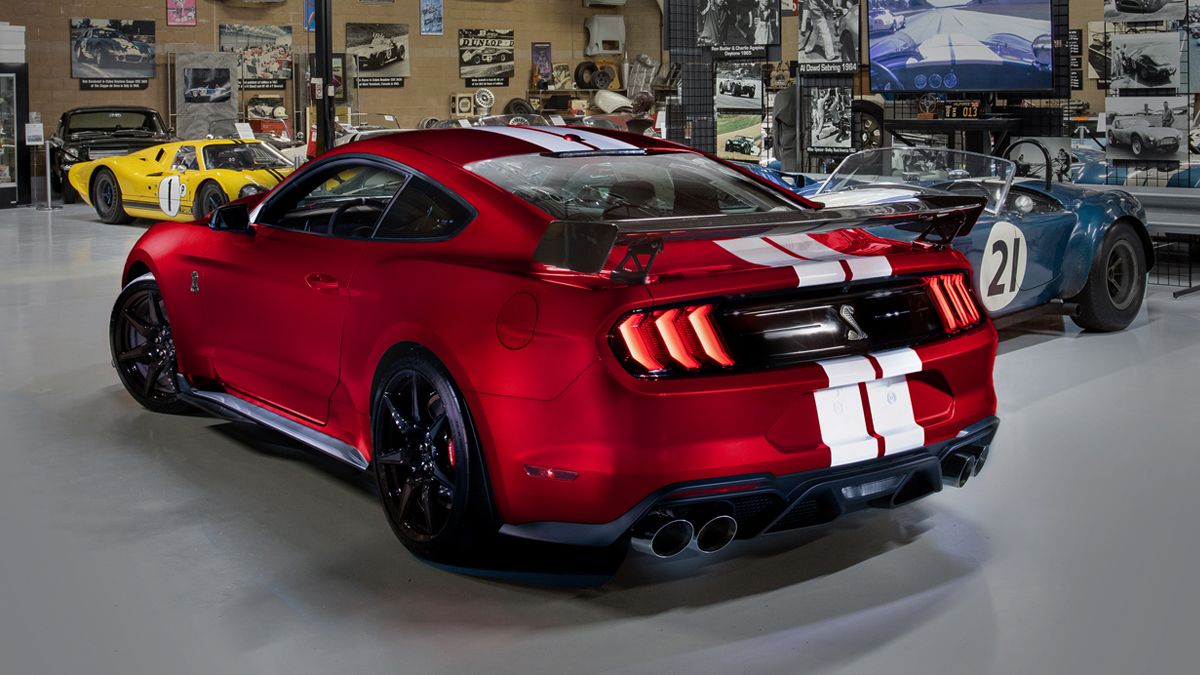 Thanks to Ford's advanced suspension system that includes the new MagneRide damping system this Shelby is showing just how capable 760-American-horsepower can be in the corners and this is all accomplished without compromising luxury or comfort. All of its success is garnering a lot of attention for the car making demand skyrocket yet Ford usually only makes 5,000 examples each year and there is no sign that 2021 production numbers will be any different. This means that the new Shelby GT500 is more than likely gonna be just as elusive as it is fast. But why worry about being able to buy one when you have the incredible opportunity to win one.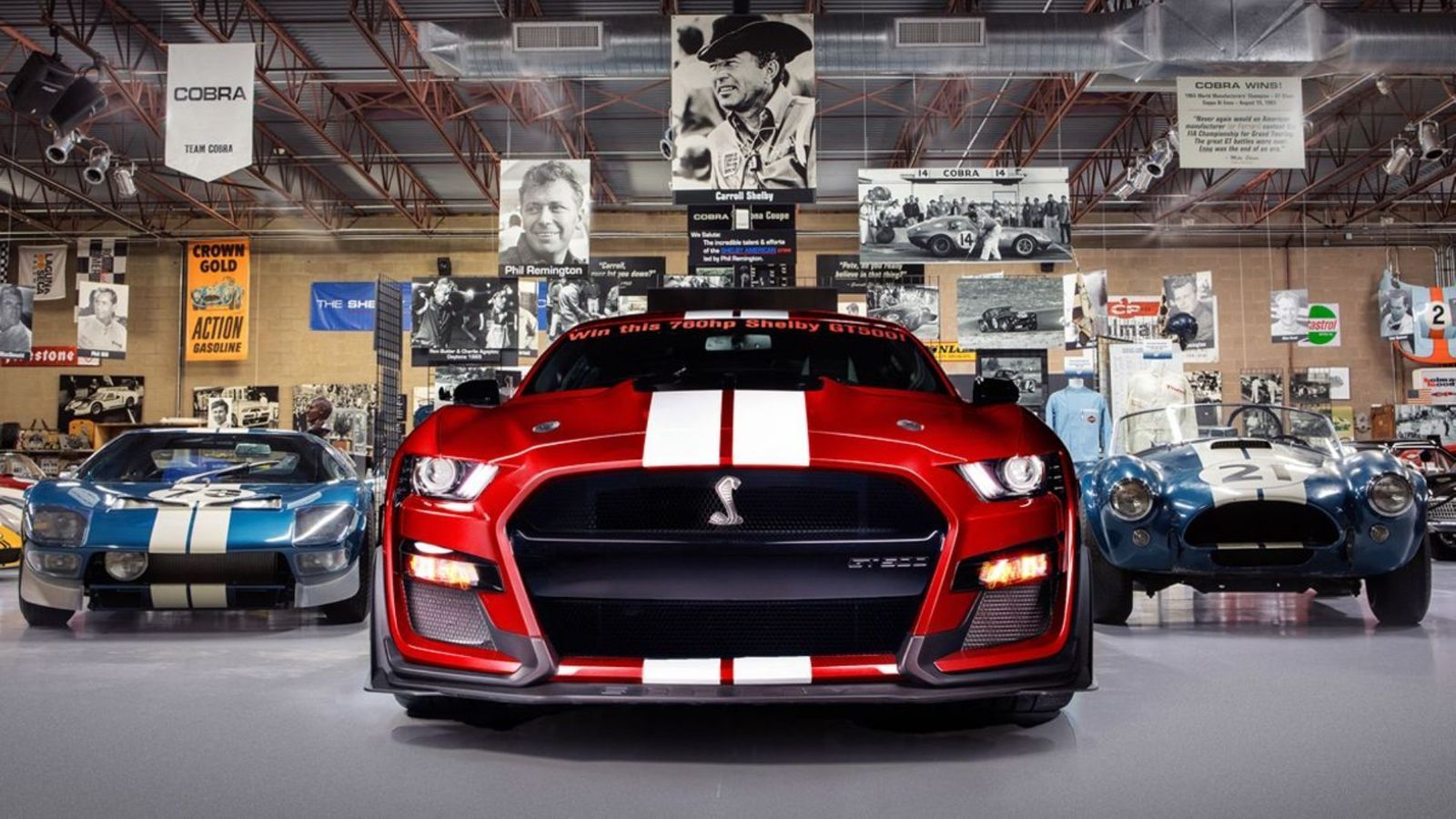 The Shelby American Historic Automobile Museum is offering the chance to win a well optioned example in a raffle. This particular car is finished in Rapid Red and features the iconic white 'over the top' stripes. In addition to the 5.2L supercharged cross plane crank V8 engine, the advanced suspension and MagneRide damping systems, and Brembo brakes this car also comes with the Carbon Fiber Track Pack and the Technology Package.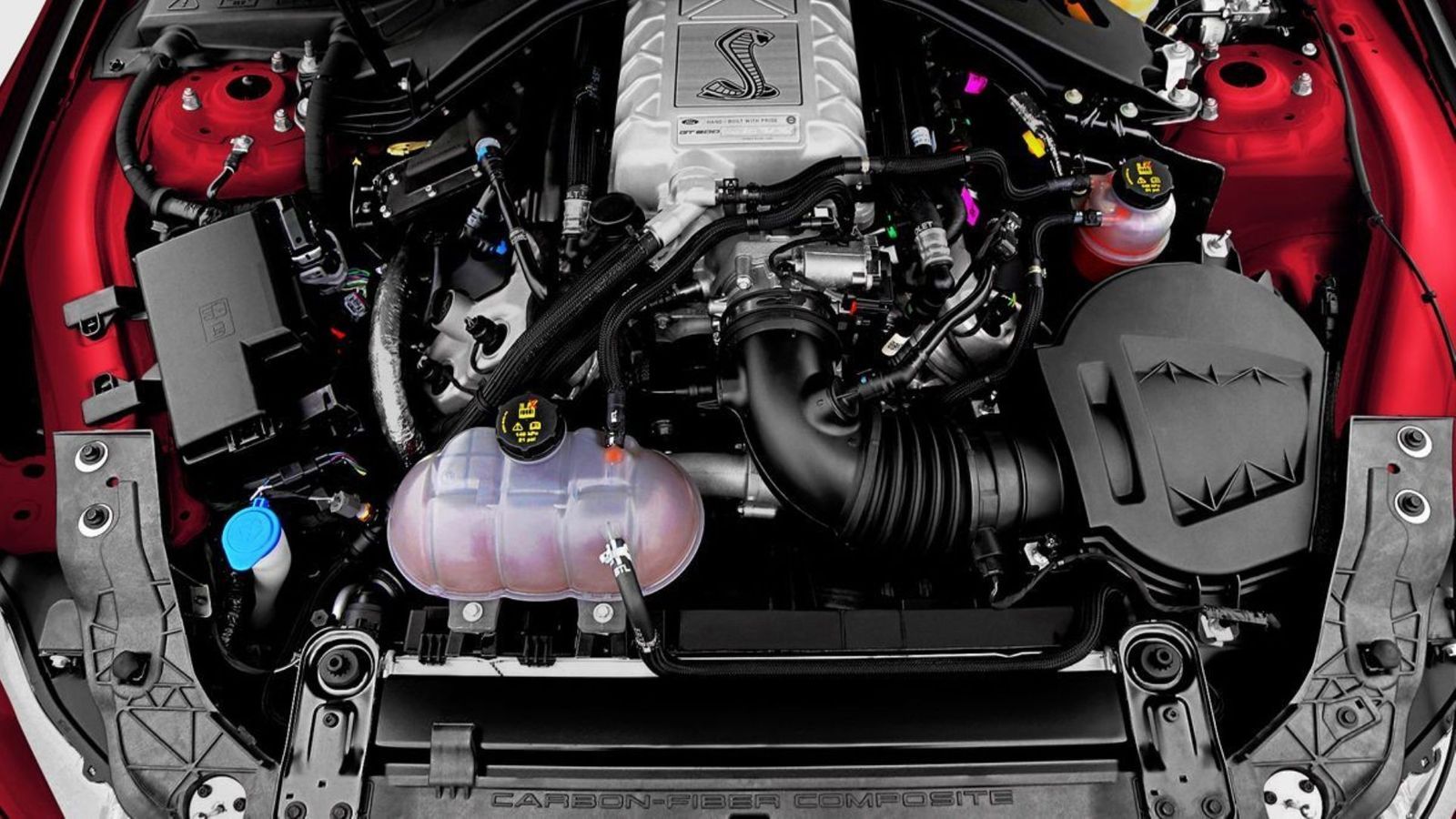 The included carbon fiber instrument panel, GT4 track wing, and 20-inch exposed carbon fiber wheels with Michelin Pilot Sport Cup 2 tires do more than just add the stylish look of carbon fiber by adding downforce and grip without adding a ton of weight. The best part is that you can be entered to win this Shelby GT500 for making a charitable donation of only $25 which will get you five entries. All donations benefit the Shelby American Collection car museum in Boulder, Colorado which works to preserve the racing history and achievements of Carroll Shelby and the Shelby American Team. Of course, the more you donate the more entries you will get, and just for being a Motorious Reader you get even more tickets.