This crazy vehicle was stripped down and seriously upgraded!
---
When it comes to off-roading no name is more synonymous with the topic than that of the Land Rover automotive manufacturer. Over the years, Land Rover has built some of the sickest vehicles to ever hit the mud trails and has even made a name for some of the older vehicles. For instance, this rugged 1975 Land Rover forward control truck. Now you might be thinking that 1975 was a long time ago, and you'd be right. However, this truck is not all original it may even be able to keep up with some of the best off-road type vehicles of today.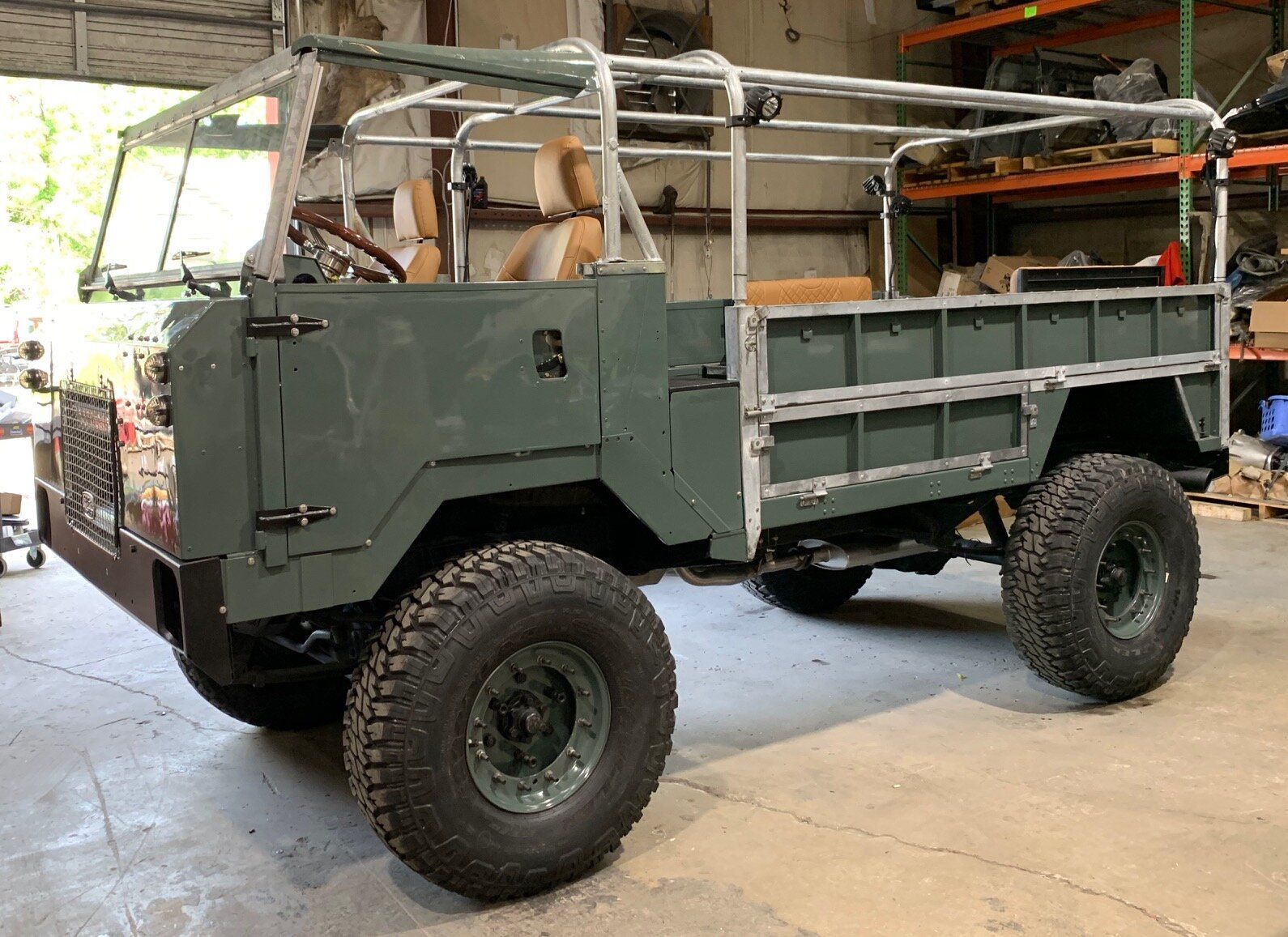 The owner built this unique Land Rover to be the first word in beach cruising and off-road adventure, that's why they stripped the whole car down and gave it some new goodies to play with. One such goodie is a 6.2L LS V8 mated to an all-new 6-speed automatic transmission. Power is being funneled through the updated LT-230 transfer case giving this vehicle the 4X4 capabilities of a modern truck. Another Easter egg that hits at a contemporary take on this old relic, equipped with rough H1 Hummer beadlock wheels, the truck is as sturdy and stable as they come.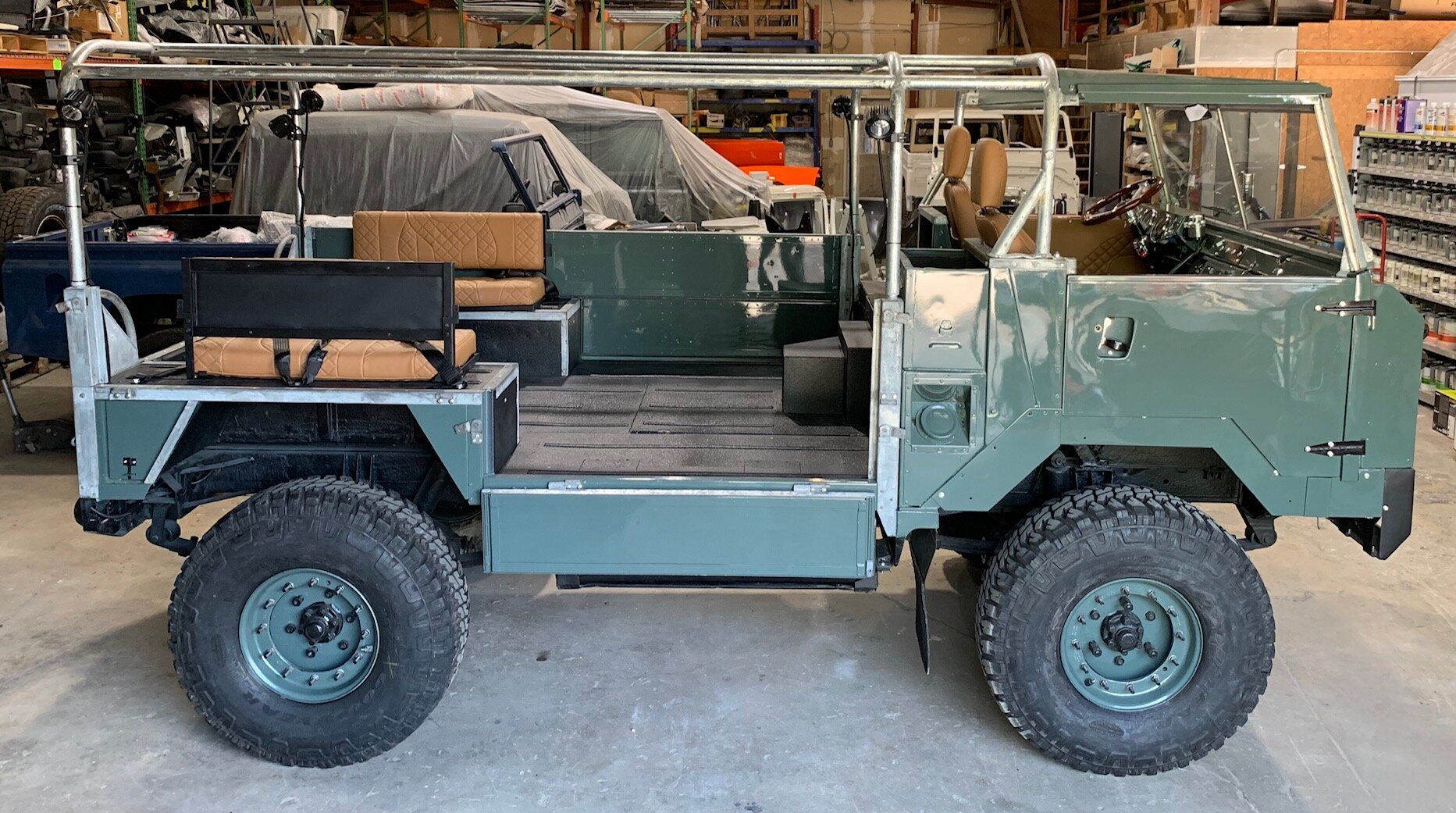 While the original styling may reflect the past but that doesn't mean that the paint has to. The body has been finished in Keswick Green, this allows the truck to retain the 'Military-style' aesthetic. All of the original Galvy trim has been refurbished and a custom soft-top cage has been built to fit the convertible top and ensure maximum pleasure driving on the beach. The presence of a clean title helps this truck to achieve perfection, this green mean machine looks like it just mud-crawled off of the set of Jurassic Park, and now it's for sale with all of the goods to make it the ultimate off-roading touring vehicle.