A timeless American Muscle classic up for grabs.
---
Feel a healthy dose of nostalgia with a Chevy Nova, back when good old American muscle car sightings were plenty. However, back in 1974, the Middle Eastern countries had decreased export on oil which started an energy crisis that sent people to the gas station to wait hours in line for fuel just in case fuel rationing became an issue. That's when automakers started making a more economical mid-sized vehicle much like this 1974 Chevrolet Nova SS up for grabs through American Motors Customs & Classics.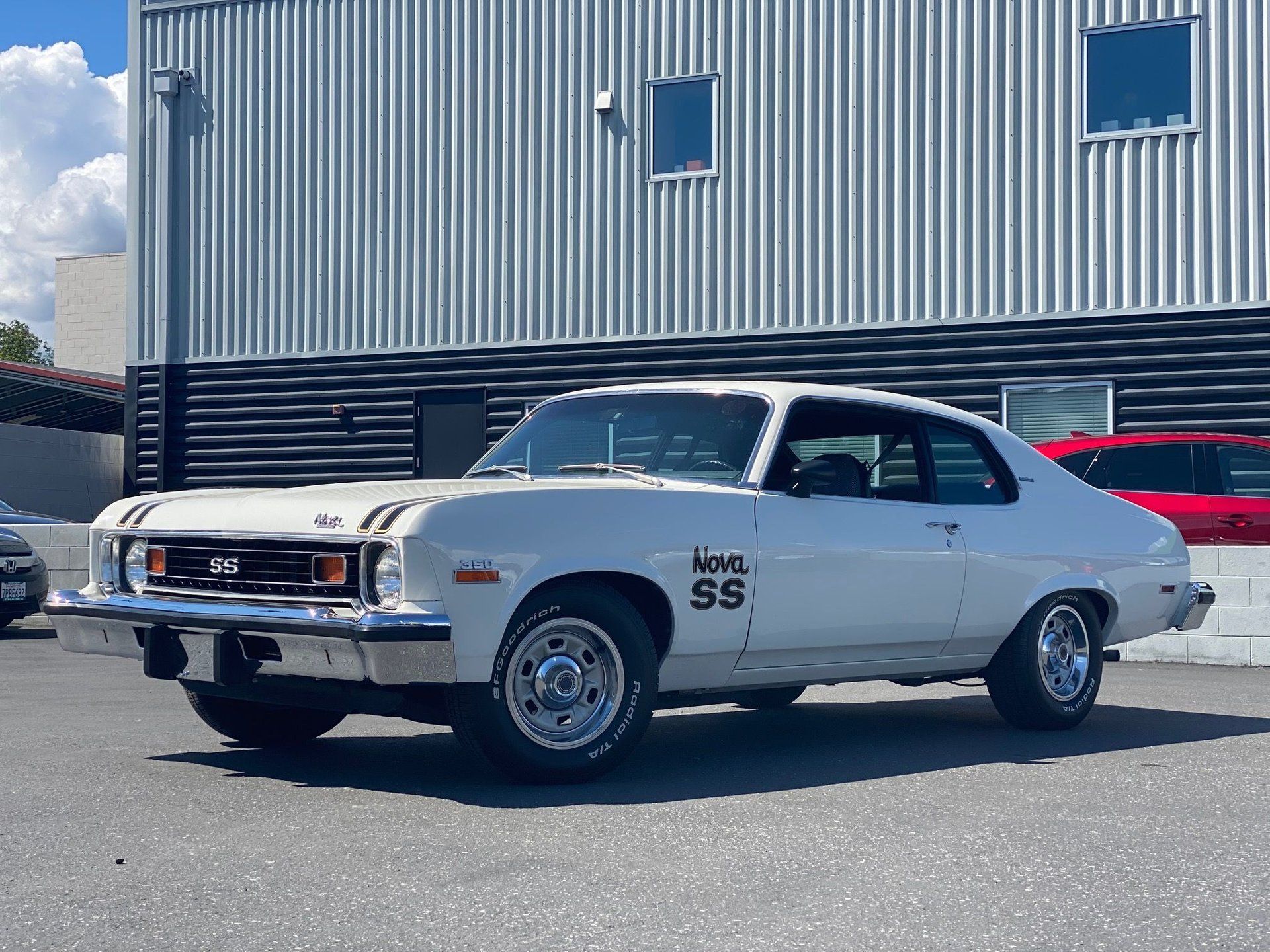 The Chevrolet Chevy II/Nova was a smaller vehicle produced through five generations starting in 1962 to 1979, and again in 1985 through 1988. The '74 Nova was offered as a coupe, sedan, or 2-door hatchback with plenty of options for a two-tone paint job thanks to 11 new colors. This example appears to be slathered in a white/off-white with a clean contrasting interior, and it has factory air conditioning.
For the 1974 model year, the Nova received a few upgrades including bigger parking lots and an all-new bowtie emblem in the grille. On top of that, the bumpers were modified to add two inches to the length of the car and help when it came to small impacts.
Under the hood of this stunning '74 Nova SS is a numbers-matching 350-cubic-inch V8 good for 145- or 185-hp. Shifting power was provided by a lightweight version of the 3-speed Turbo Hydra-Matic 350 transmission.  
Standard Nova features for 1974 included full-foam rear seats, foam rear seats, color-matched rubber floor coverings, electric wipers with two speeds, flow-through ventilation system, left side-mounted outside rearview mirror.
If interested in this 1974 Chevrolet Nova SS, contact American Motors Customs & Classics today and get all the information you need. This classic is listed at $31,750, but feel free to make them an offer.
More Muscle Car News Here...