This is one of the rare barn finds where the vehicles have been kept in pretty great shape.
---
The 1970s era of automotive production was essentially defined by the incredibly flamboyant styling, big V8 engines, and dragstrip fun that made them perfect for the American youth at the time. Whether you want something that can tear up the track or cruise around to local car meets, you'll always be able to find the perfect classic for you right about that era. However, the question of who made the American muscle car/pony car revolution better has primarily been up in the air since the beginning. Of course, we're just kidding; the answer is obviously Mopar, as they were well known for their stripped-down, performance-oriented V8s. So what about car enthusiasts who truly understand the beauty of these cars and possibly want to share that experience with a spouse or loved one?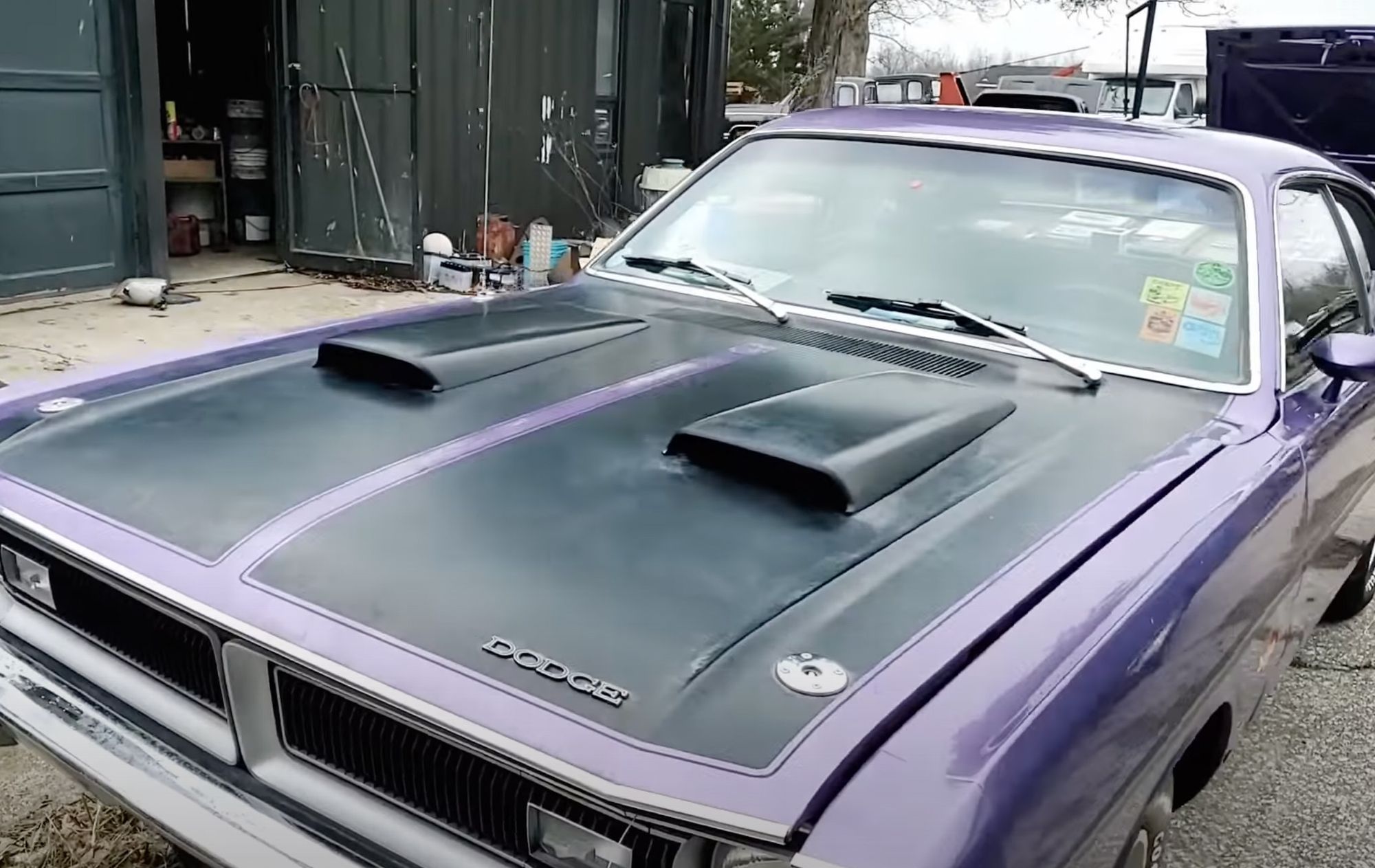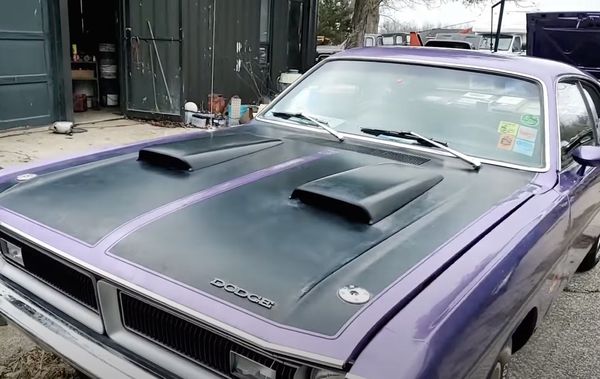 These twin 1971 Mopar muscle cars might be the perfect answer to that question as they both sport the best performance for their time with enough history to fill thousands of hours of conversation. One of the vehicles is a Dodge Demon, a car known for being capable of 12-second quarter-mile times, and the other is a Duster. Essentially these are the same car with variation only showing in the front fascia and some minor design cues. These cars are very sharp and have kept their style in their age, making them the perfect duo for a husband and wife looking for a fun couple of cars to build together. So this leaves a question that has us scratching our heads. Why were these cars abandoned nearly 30 years ago?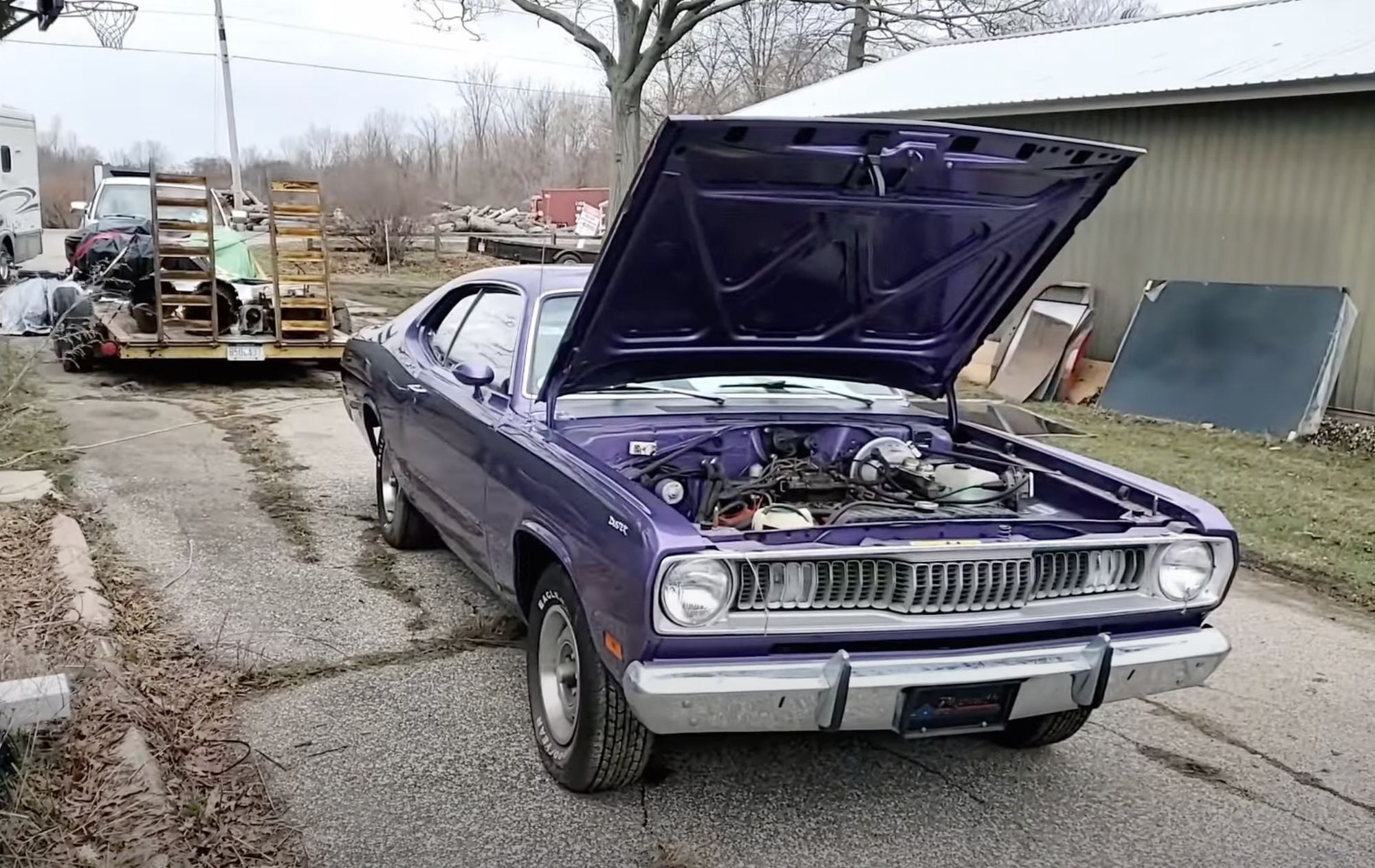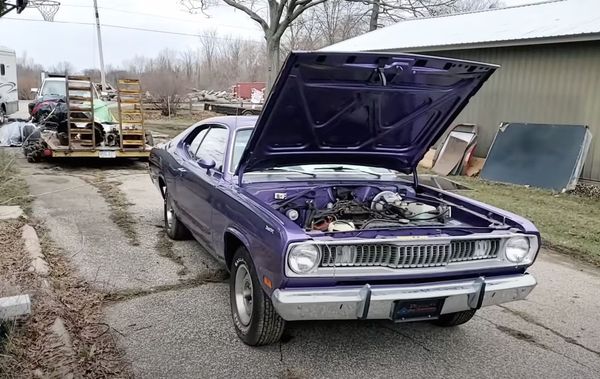 As insane as it may sound, these cars haven't seen the light of day in many decades, making for a sorrowful story for us car people who understand their potential. We don't really know why these muscle cars were parked, but we know that the Demon was last driven in 1986, and the Duster saw the end of its road journey in 1989 in a suitable storage facility. So these cars will be basically ready to fire up the 340 ci V8 engines when they meet their next owner at an estate sale in Sawyer, Michigan. If all goes well, the cars may even stick together and continue their legacy after selling on April 23, 2022. Of course, it would be really cool to see these things finally start up again and drive off into the sunset together, but we'll have to see what happens.
---
AmericanMuscleCarZ.com would like to thank American Collectors Insurance for their continued support of the collector car hobby. As the highest customer-rated classic car insurance companyin the industry, American Collectors Insurance provides innovative insurance products tailored to the unique needs of fellow Collectors.

Since 1976, American Collectors Insurance has specialized in protecting the passion of Collector enthusiasts of all types, including American muscle cars, antique/classic cars, hot rods, resto-mods, vintage cars, classic motorcycles and specialty collectibles including automobilia.

To see how much you can save on an Agreed Value insurance policy that will properly Protect Your Passion™, request a free classic car insurance quote online in seconds at AmericanCollectors.com.