It's yet another new record…
---
A lot of people think no reserve auction lots are incredibly risky, but that move worked out nicely for this beautiful 1969 Dodge Hemi Daytona. The wing car in question auctioned at Mecum's Kissimmee 2023 event for a whopping $1,300,000. When you add fees, the total comes out to $1,430,000, which appears to have set a new record for the '69 Dodge Charger Daytona by a relatively narrow margin of $110,000.
Check out the latest Motorious Podcast episode here.
As you might assume, this winged warrior had a lot going for it, which is why it hammered for so much dough. In fact, Mecum went so far as to describe it as perhaps "the halo example of the entire breed." That's quite the statement, but Mecum claims it's the lowest-mile, original-engine, 4-speed Hemi Dayton documented in existence.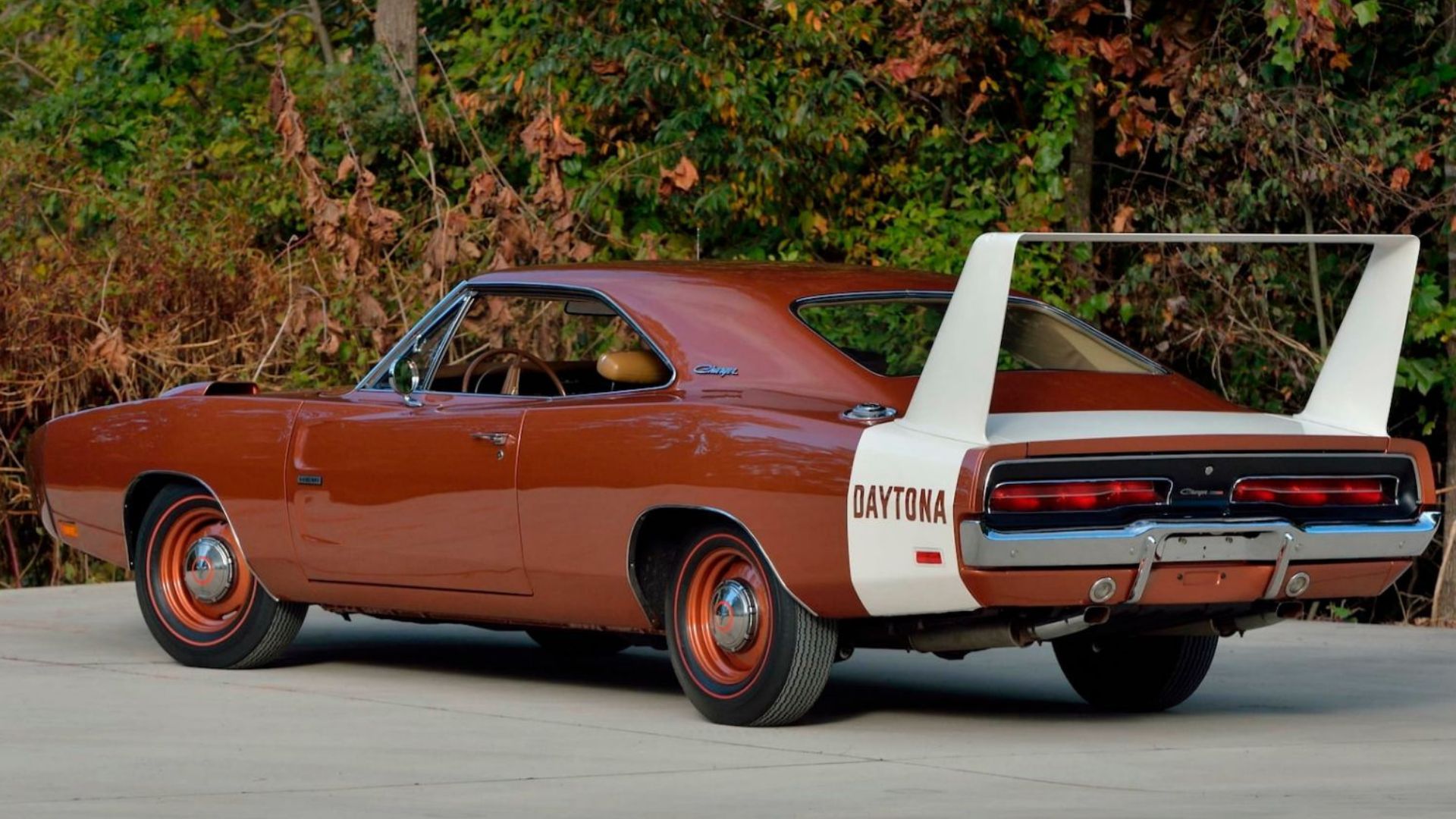 On the odometer is a reading of just 6,490 miles! That number appears to be correct, thanks to documentation to back it up. We just want to know who has the self-discipline (or is it self-hatred?) to not drive this Hemi-powered Daytona more than that? The answer is a number of people, as this car has passed from one owner to another several times.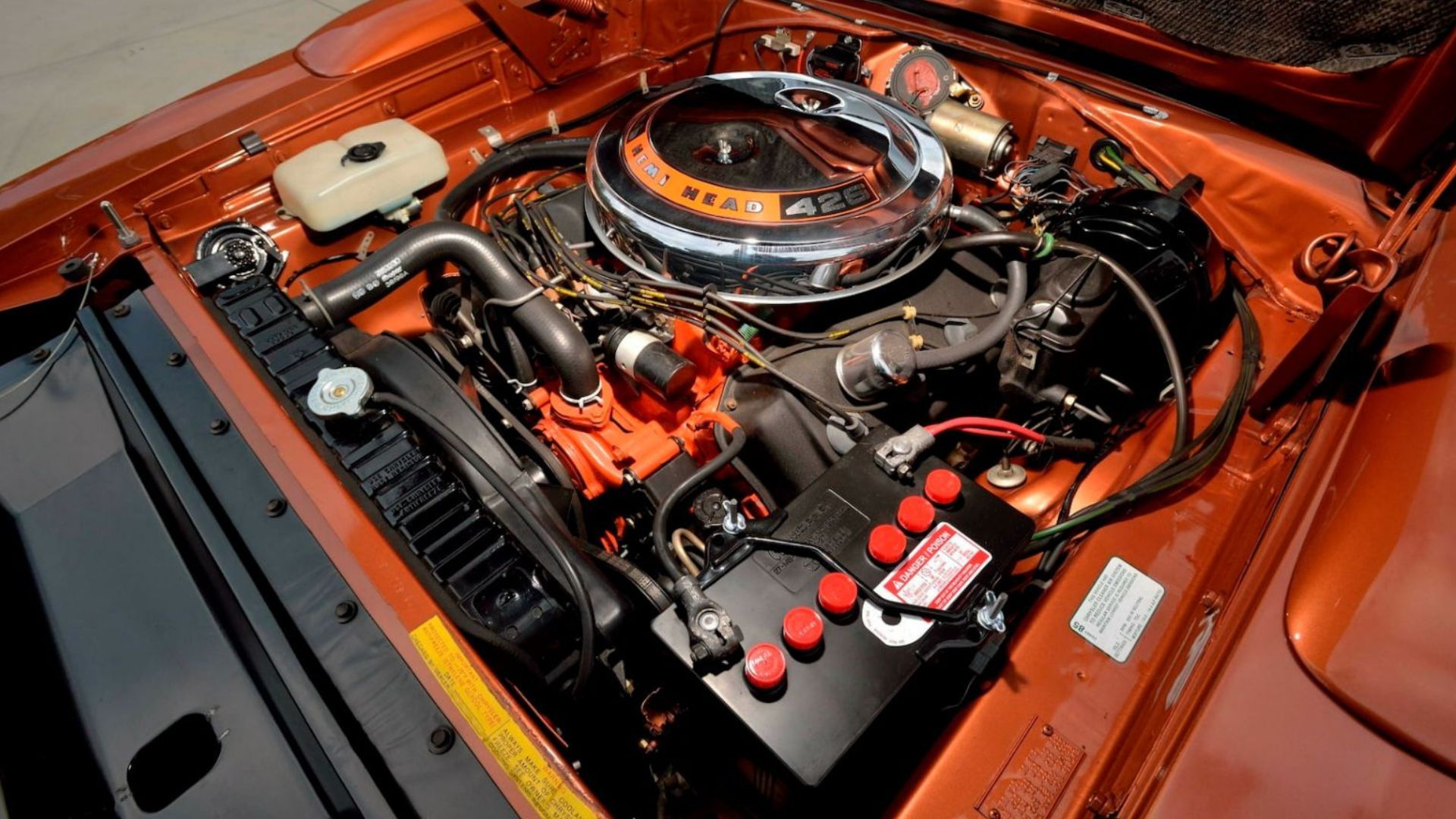 As you can see from the photos, this classic Dodge homologation muscle car wears a beautiful T5 Copper Metallic paint, which pairs nicely with the white bumblebee stripe and tan interior. It has a nice list of features like power steering, power brakes, bucket seats, center console, ball-knob Hurst shifter, sports dash with Tic-Toc-Tach, AM radio, and remote driver's mirror.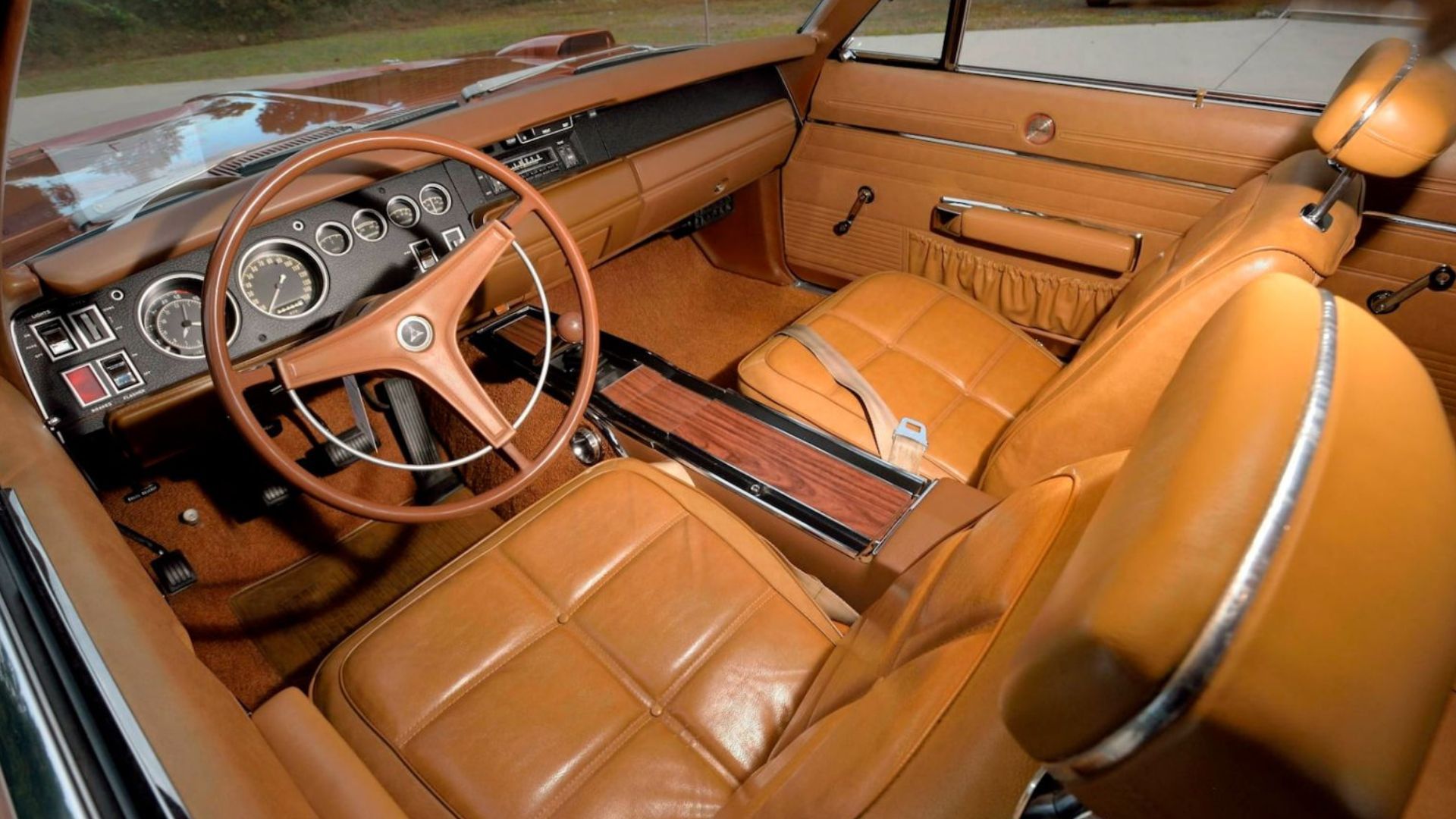 Having been owned by a number of celebrities, including actor/comedian David Spade and former NFL player Kevin Greene, this Dodge might actually be just as famous. It has been photographed for a number of books and magazines, so you might have photos of it sitting on your shelf. And how it's hailed as a record holder.
Check out the lot listing here.
Images via Mecum Auctions