It also has a sweet interior.
---
Some builds are all about raw power, others about getting down a track or through an autocross course as quickly as possible. Then there's his Destroyer Grey 1969 Dodge Charger which has been built to be a super fun and comfortable daily driver. It's also packing modern power with a fuel-injected 6.1-liter Hemi V8.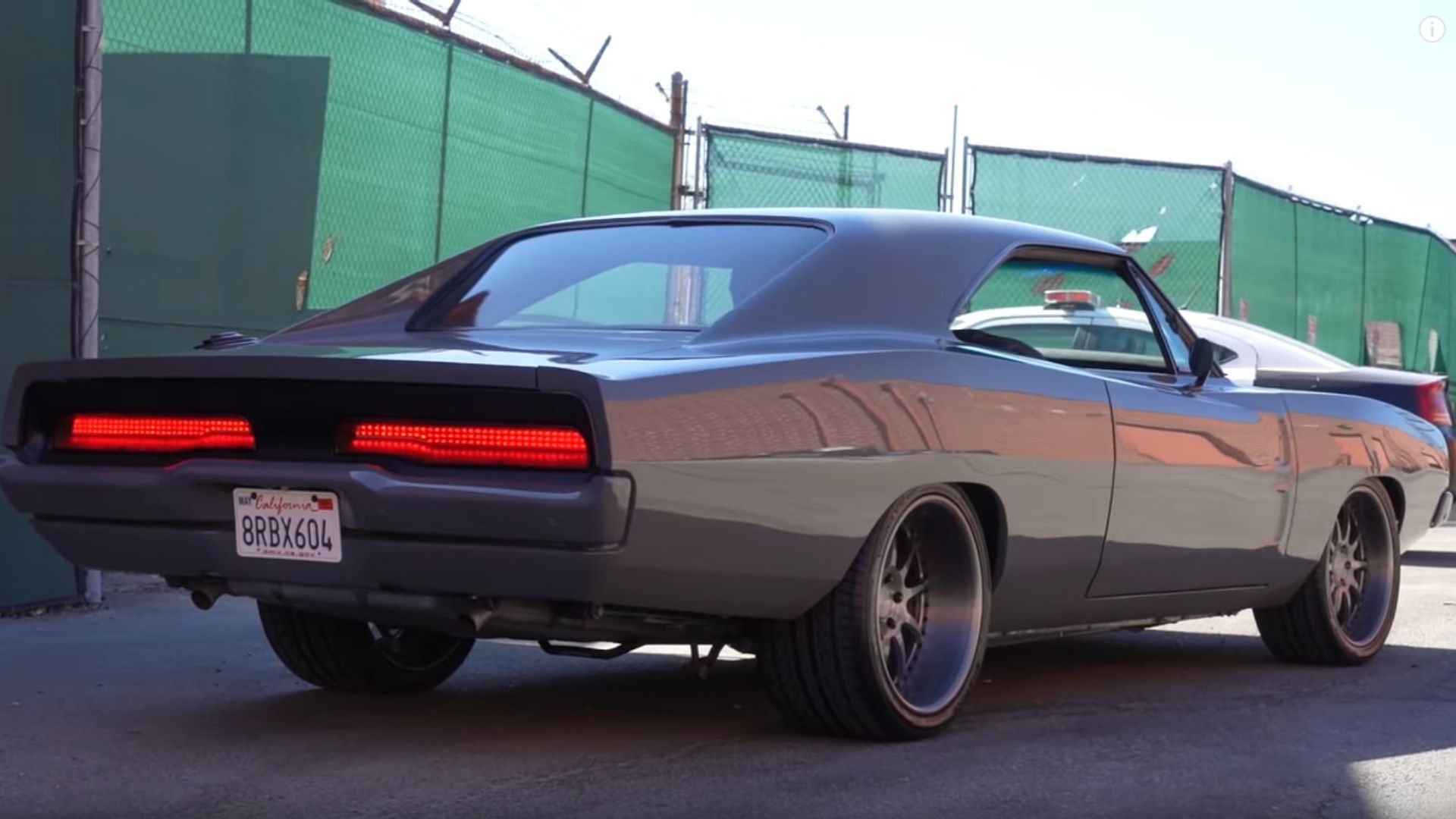 That engine was already in the Mopar muscle car when the current owner go it, so he decided to focus on the weaknesses. Mainly, that meant addressing the interior, which was stock and therefore pretty ugly. If you're going to spend every day in a car, you want an interior that doesn't just look great but also is comfortable.
You wouldn't think you're sitting in an old car with this Charger. There's cool blue LED lighting everywhere, a digital cluster, big infotainment touchscreen in the center stack, push-start ignition, stainless steel cupholders in the center console for the front and rear seats, and a modern sound system. The seats are from a modern GTO and feature leather upholstery with Alcantara inserts plus big side bolsters, plus there's air conditioning and brushed aluminum trim throughout the interior.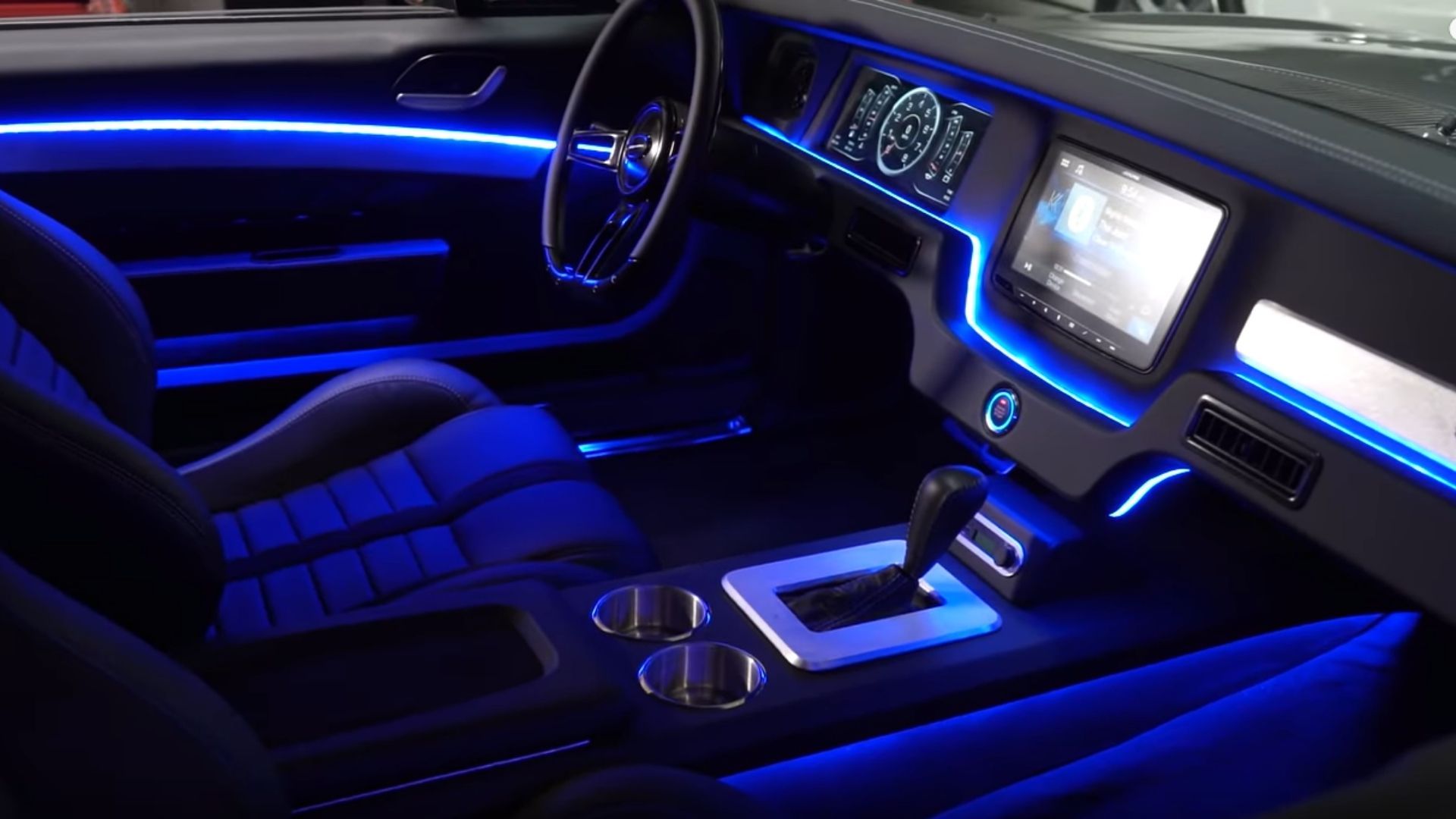 If you're trying to figure out what brand wheels this classic Charger is wearing, you'll never guess. They're completely custom-made, so there's not another set out there like them. It's the small touches like that which really make a car fun and add to its sentimental value.
This car looks super clean, like it's a show car. But the guy says he commutes to and from work every day in it. That's some nice eye candy traveling around in rush hour traffic.
While that modern Mopar engine is only pushing around 400-horsepower or so, it sounds great with the Magnaflow mufflers. We sure wouldn't mind cruising around in something like this Charger on a daily basis.