This American icon is going to a good home!
---
We love seeing classic cars that have been sitting for years getting rescued by people who are eager to work on them. That's what we get in the included video of a 1969 Chevy Camaro loaded onto a wrecker and moved to a loving new home. You'll notice the American muscle car is looking a little slim, which we think is from a restoration job that never was completed.
See the Motorious Podcast here.
Before you're too hard on the former owner, it's not always possible to know why someone has let a classic car sit and accumulate dust. At least in this case the Camaro wasn't housing a family of raccoons or mice. Judging by how it was sitting, we would have to guess someone had the plan to restore it, then life happened. That's true with a lot of these abandoned project cars.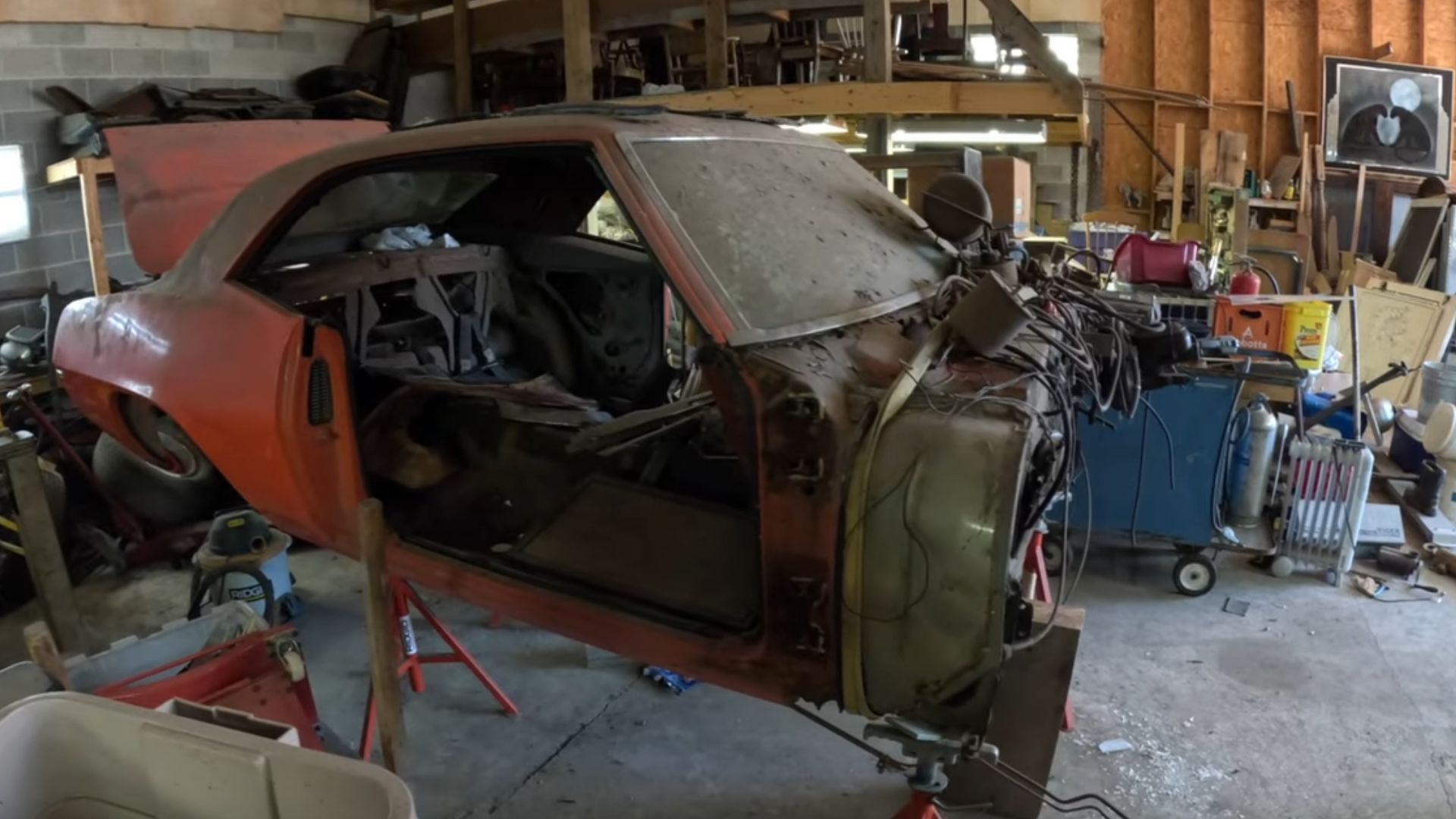 Perhaps someone died or had a medical issue that sucked up any time or money that would've gone to the car. While we love cool machines, someone's life is most definitely a higher priority. In some cases vehicles have sat because someone lost their job or had some other financial stress. Restoring a car, even doing the work yourself, isn't free. Putting food on the table and keeping a roof overhead, especially is you have a family, is a higher priority.
Whatever the reason for this disassembled '69 Camaro sitting like it was, we love seeing a car like this go to someone who really wants to tear into it. After all, these machines were made to be driven so seeing them fulfilling that purpose puts a smile on our face. Also, it's cool to see someone make a classic look fantastic again, even if this video is all about moving the Camaro and getting things organized.
Check it out for yourself.
Images via YouTube