Why would anyone do this?
---
A car hunter recently shared the find of his lifetime, and it's a real whopper. Someone left a 1965 Shelby GT350 in an abandoned Georgia lake house, so it was fair game! That's like leaving behind a trunk full of gold or suitcases loaded with 100-dollar bills. We're guessing whoever did this somehow didn't realize the value of this classic American muscle car.
Find out why Rolls-Royce's CEO says death is making sales soar here.
As American Mustangs' Matt Taylor points out in the video of the find, which we've included, this '65 GT350 was no clone. We know that would be the first suspicion upon finding such a vehicle just abandoned. What's more, it's a numbers-matching, earlier example with the trunk-mount battery. Definitely the previous owner had no idea what they were leaving behind.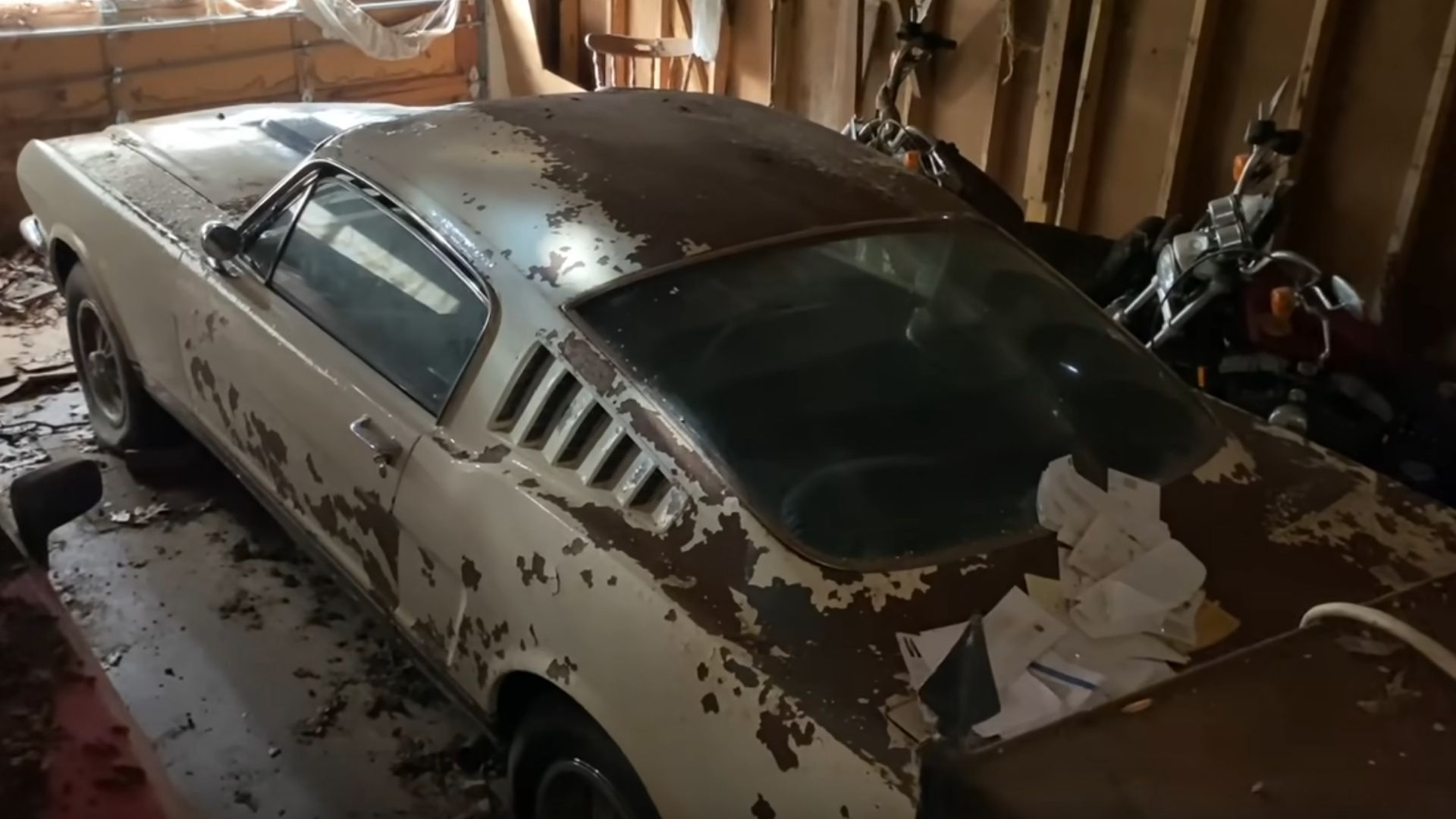 Some people would just see an old, rusty Mustang sitting in the garage. While it's not much to look at for the average person, someone with a trained eye would immediately recognize it's a gold mine. The paint has peeled off at least somewhere on virtually every body panel, although the front end looks surprisingly good. It's difficult to see in the low light at first in the video, but the interior doesn't look too bad once Taylor shines a light on it. The work that does need to be done, like the splintering steering wheel rim and missing shifter knob are well worth the effort.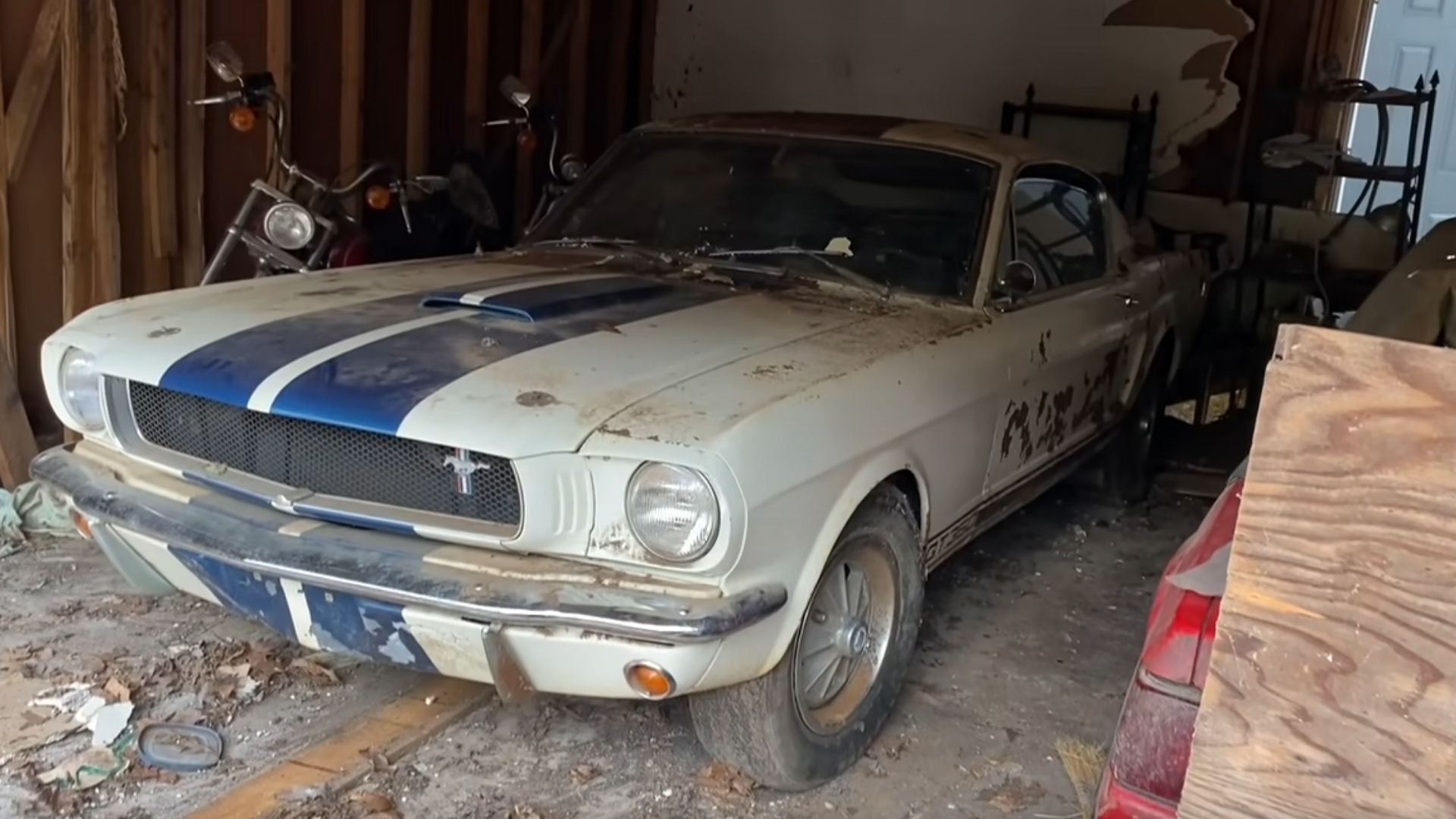 Like the Mustang, the house is in complete disarray. We're not sure if the previous owner had a big party before just leaving the trashed furniture behind or if someone broke in after the fact and decided to have at it, but it's pretty bad. Funny enough, in the debris is a framed picture of a 1965 GT350.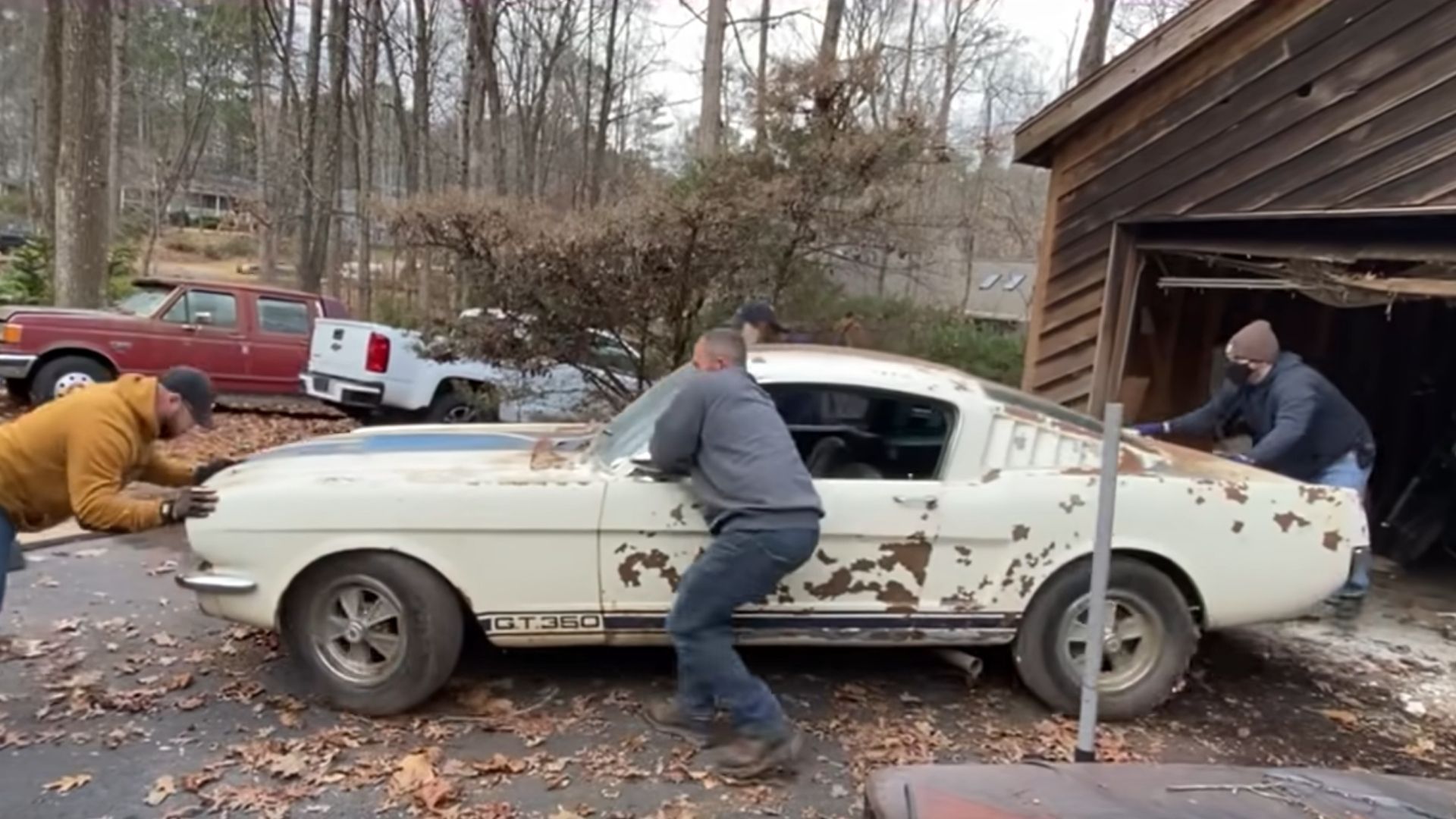 Also left in the garage is a 1991 Ford Mustang LX Convertible. That might float some people's boats, but the GT350 is worth multiple times more. There are all kinds of Mustang parts scattered throughout the house, including intakes, heads, exhaust manifolds, wheels, and service manuals. Someone sure loved their Mustangs, but whey were they abandoned?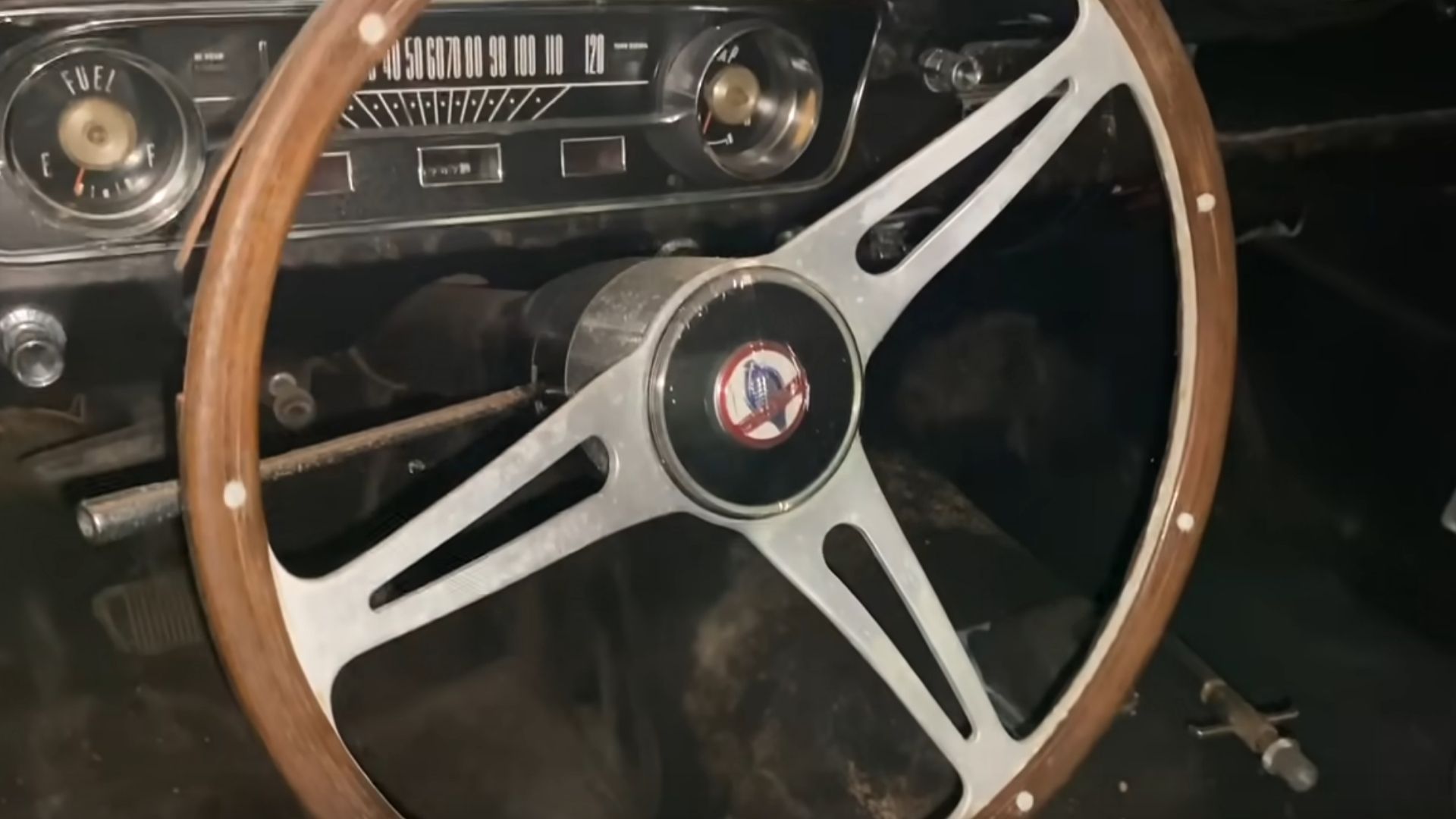 Obviously, the Shelby wasn't running when it was discovered, even though the factory-original drivetrain was still installed. Taylor says it's now running and driving, but we're not sure what work was necessary to get it working. However, we can say with confidence any money spent was well-invested, because this GT350 should be worth a bundle.
It would be interesting to find out why the previous owner just left the '65 Shelby GT350 in the lake house, but that's a mystery we don't expect will ever be solved.
Check out the video for yourself.