If you had a choice between a V8-powered track car or a V12-powered street car, which one of these Aston Martins would you want?
---
Aston Martin cars are known for their performance both on the road and on the track, and in recent years, the two-seater Vantage has helped carry that legacy.
All three of these cars are up for sale through The Racers Group, so be sure to let us know which one you'd choose. Or contact The Racers Group and get one of these Aston Martins added to your collection today.
2014 Aston Martin V8 Vantage GT4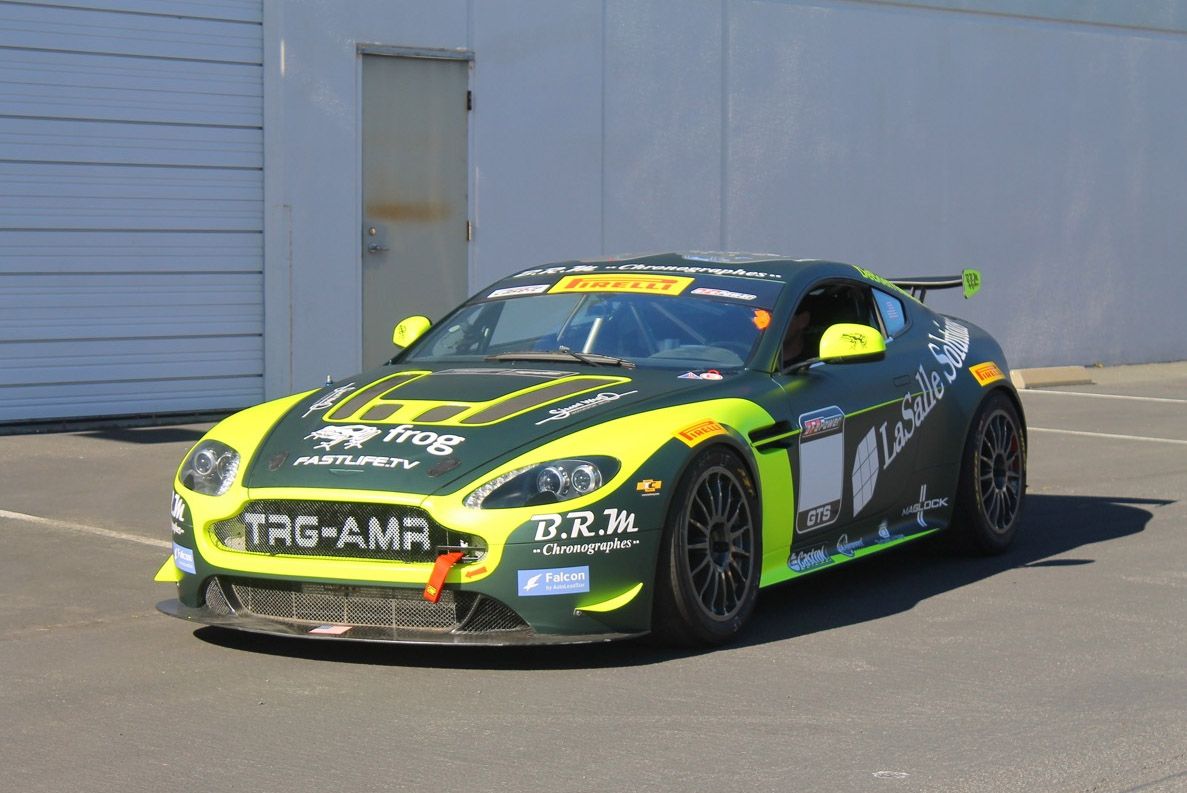 Sporting classic Aston Marin racing colors, this 2014 Aston Martin V8 Vantage GT4 has a World Challenge setup and is a turnkey racecar ready for the track. Aston Martin updated the Vantage GT4 in 2011 to include improved aerodynamics and engine output from the 4.7-liter V8, and this car is equipped with 2011-newer optional features like Bosch anti-lock brakes and traction control. On top of that, this GT4 is equipped with all of the radio, video and data acquisition equipment needed for competition, and it even comes with an air jack system and a spare sets of one-piece magnesium racing wheels included in its $135,000 price tag.
2015 Aston Martin V12 Vantage S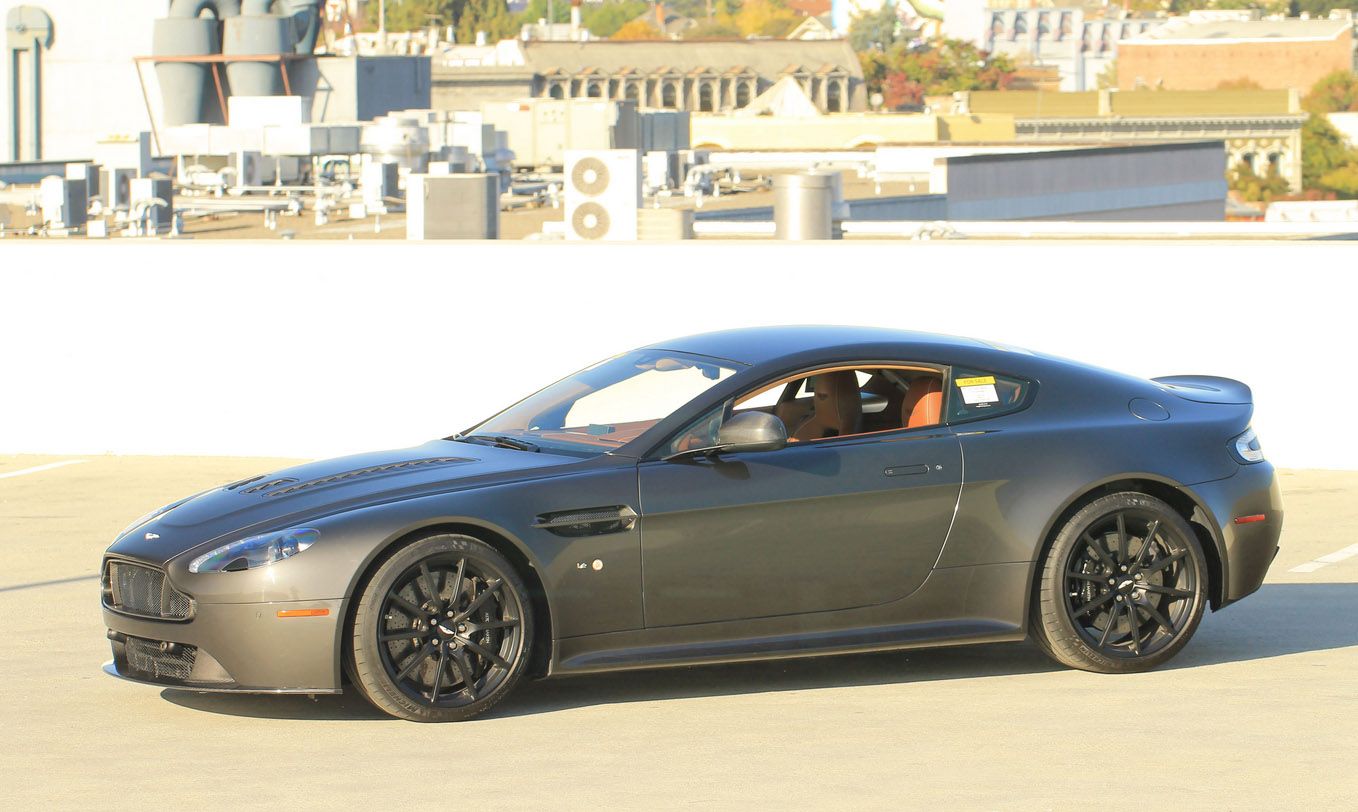 If street performance is more your vibe, than this 2015 Aston Martin V12 Vantage S is a perfect car. With only 11,343 actual miles on the odometer, this Vantage looks absolutely stunning with its black 10-spoke wheels, the subtle Quantum Silver exterior and that eye-catching Chestnut tan interior. The heart of this British beast is a 5.9-liter V12 laying down 5.9-liter V12 through a seven-speed, paddle-shifted gearbox, and this V12 and quick-shifting drivetrain helps rocket the Vantage from 0-60 in under four seconds! In true Aston Martin fashion, this car comes loaded with all the goodies, and it even has a carbon fiber appearance package included in its $89,995 asking price.
2014 Aston Martin V8 Vantage GT4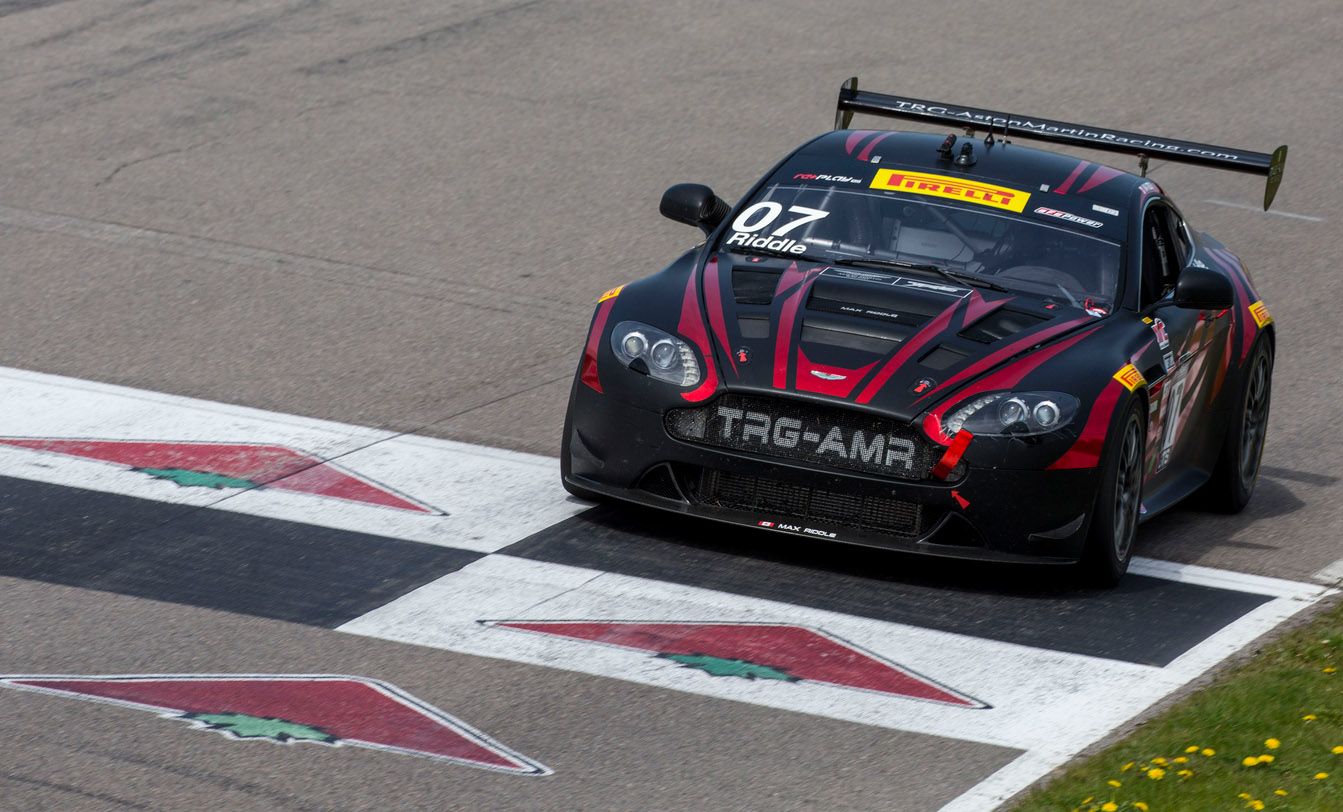 Even after 12 years, the Vantage GT4 continues to be a successful racecar in endurance racing. This black and red Vantage GT4 costs about half as much as of the other with a price of $75,000, and while it isn't clear what differences there are between these two Vantage GT4 racecars, this one is still ready for more racing action. Like the previous GT4, this Vantage comes with lots of racing equipment like the data logging system and numerous lightweight carbon fiber components.
Related Articles...