Elevate your Jaguar collection.
---
In the shimmering world of vintage automobiles, a green gem emerges from history's embrace. This 1967 Jaguar XKE Series I roadster, whose journey began on January 11, 1967, in Toronto, Ontario, has been given a fresh breath of life. Originally brought to life by Jaguar Cars of Eastern Canada, this machine has been under meticulous care and restoration from 2006 to the early 2010s.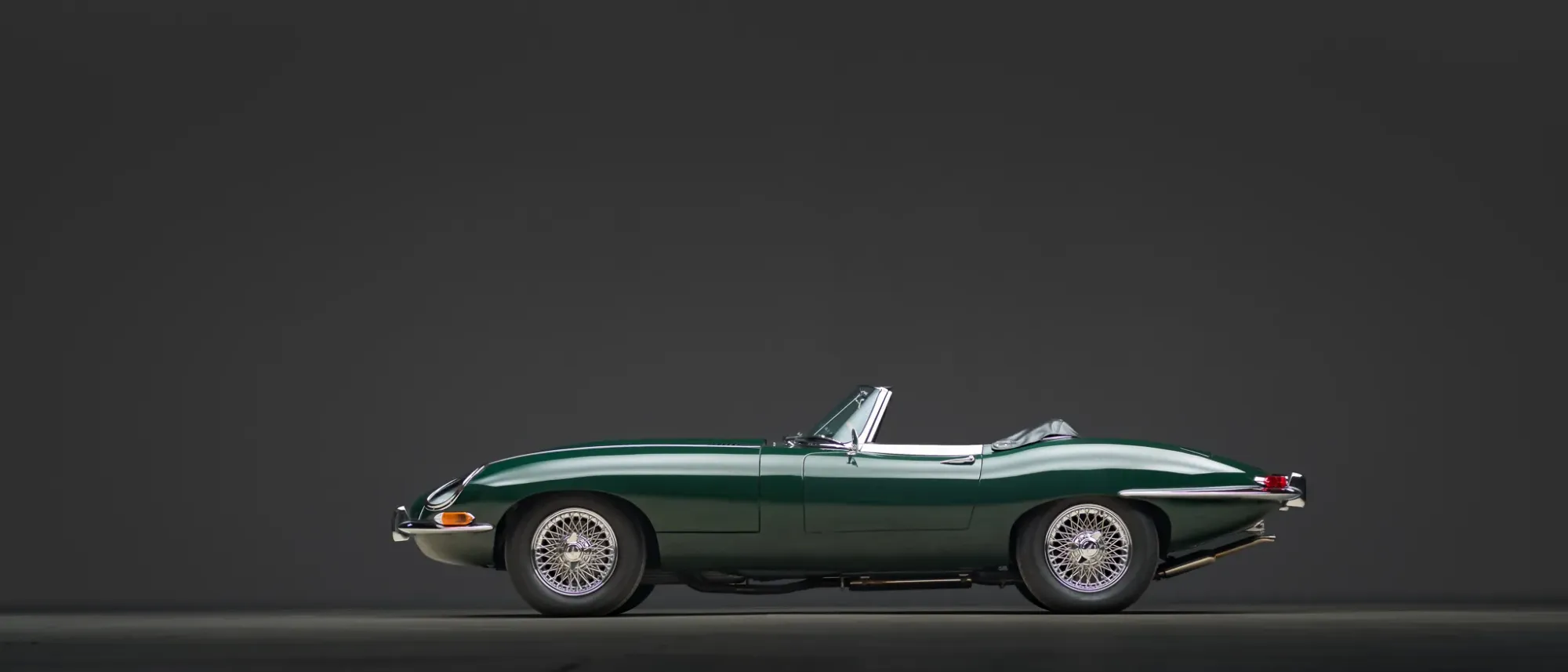 With a shiny new coat in a deep shade of dark green, this car's exterior elegance is complemented by its louvered hood, a snug black soft top, and the distinctive glass headlight covers. But it's not just the visual allure that steals the show. Mounted on chrome 15" knock-off wire wheels, this vehicle sports Vredestein Sprint Classic tires, ensuring a ride as smooth as its aesthetics.
Peek under the hood, and the 4.2-liter inline-six engine beckons with its rejuvenated vigor. Complete with triple SU carburetors, Pertronix electronic ignition, and a history of a full engine rebuild, it is a roaring testament to classic engineering. The recent updates by The Jag Shop of Portland further amplify its readiness for the road.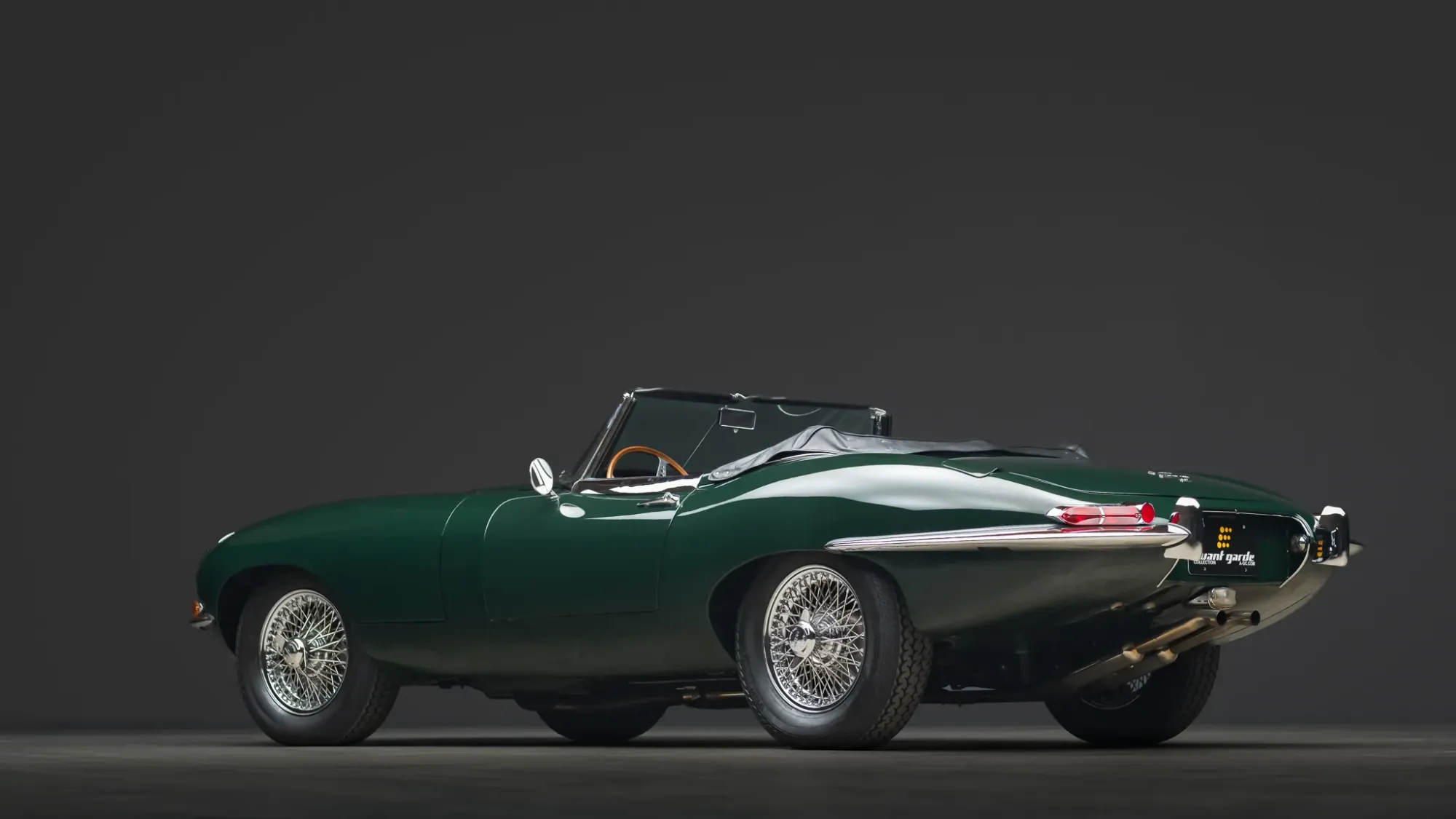 The interior resonates with a timeless charm. Black leather seats, matching dash, and door panels stand in a harmonious symphony with the wood-rimmed steering wheel. Modern updates like the Panasonic AM/FM radio blend seamlessly, ensuring a fusion of the old-world charm and today's conveniences.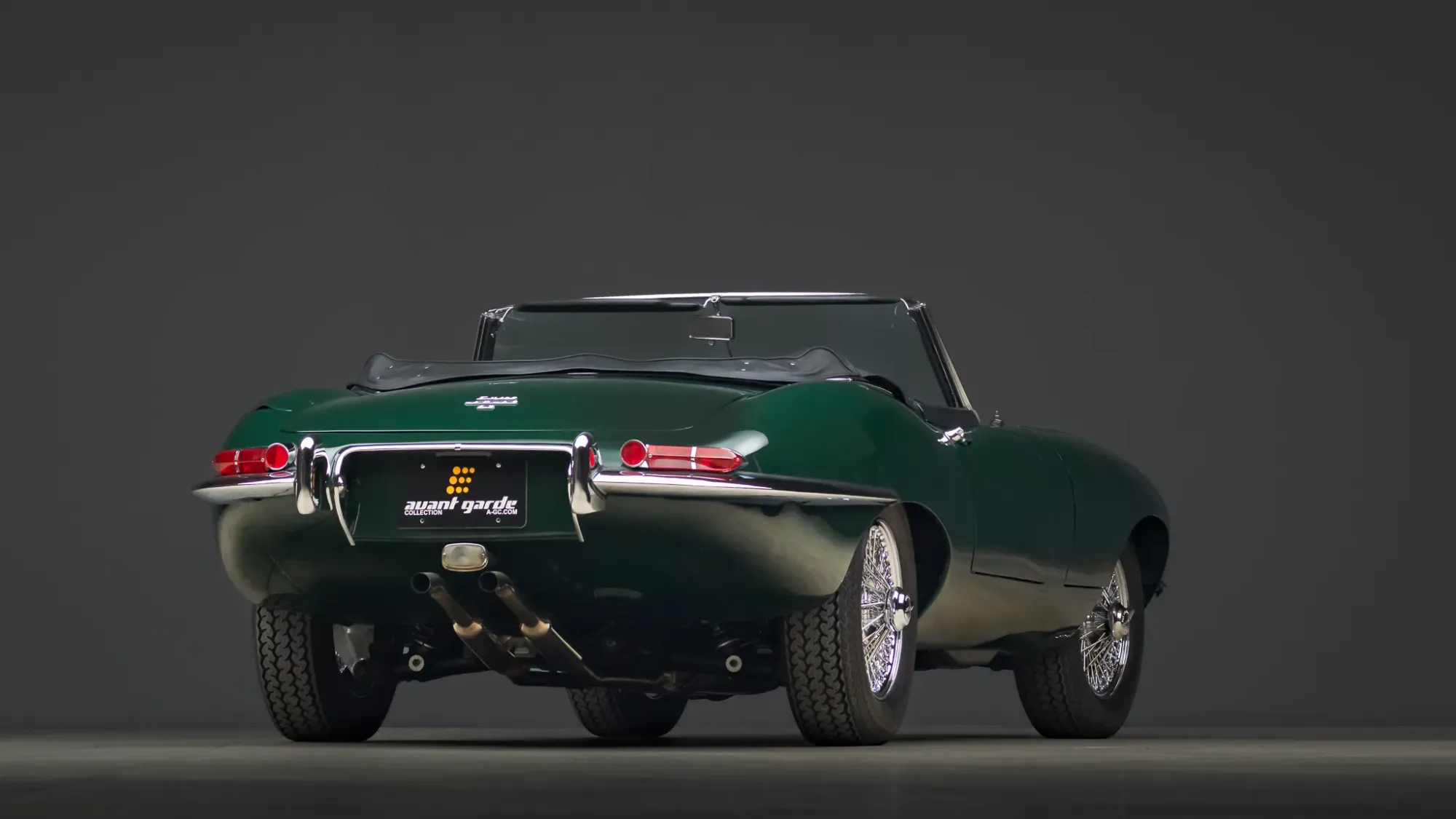 With a prominent feature in the book "E-Type 50: Fifty Years of a Design Icon," this XKE has not just been a car; it has been a legend in the making. With approximately 26k miles on its refurbished Smiths odometer, it awaits its next adventure on the open road.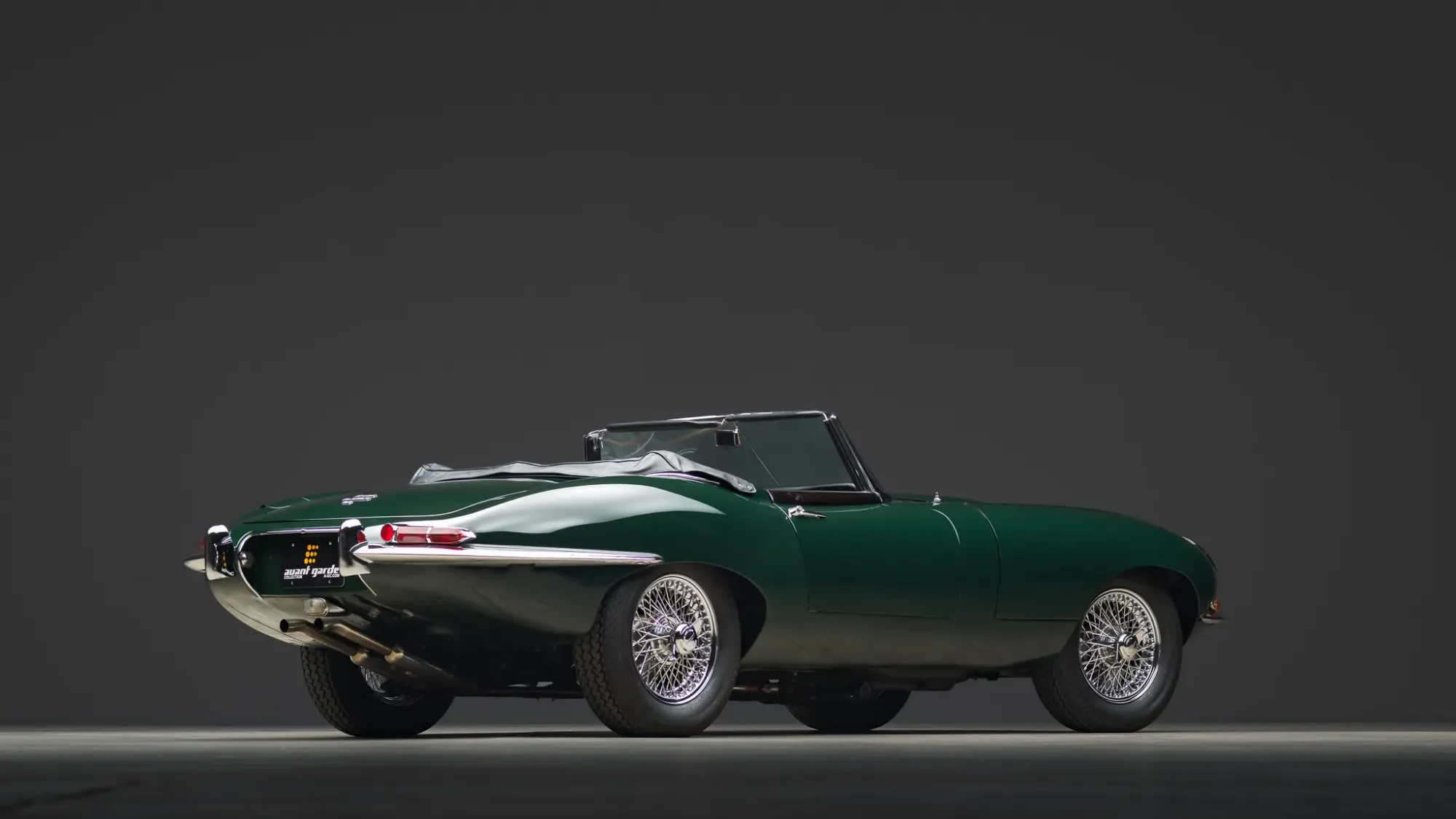 Now, in the hands of a dealer ready to pass it on, this Jaguar comes with a wealth of history. The receipts since 2006, a Production Record Trace certificate, a tool kit, and an owner's manual accompany it, ensuring its stories live on. This XKE, reborn and revived, is not just a car - it's an ode to the era of automobile elegance, ready for its next chapter.
Avant-Garde is well-known as an award-winning, top seller (@911r ) on Bring a Trailer. We provide turnkey auction management for our clients. Avant-Garde presents cars in an unparalleled fashion, with a comprehensive history, descriptions, photos, and video for each vehicle. We want to put buyers in the virtual driver's seat so they can experience a vehicle as if they were present, giving them confidence in their purchase.